The Garden Party UK Ltd
Florist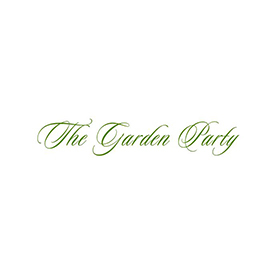 The Garden Party Flower Service supplies London's offices and workplaces with weekly fresh flowers. As a contract florist we will design, arrange and deliver fresh flowers to your office on a contract basis. 
We have many years experience, serving our West End and City customers with the best in corporate flowers. Some existing clients include Courts of Law, Universities, City Offices, Media and Entertainment companies as well as many small businesses in Central London. 
We employ trained horticulturalists who specialise in the corporate market. Our uniformed staff will deliver floral arrangements, in a vase, ready to pop onto the reception desk. No arranging or messing required. Our staff are also trained in the care of office plants. 
We will choose plants which will thrive in your office environment, taking into account the temperature and light levels. 
Should you trust a general flower shop around the corner? 
The Garden Party Flower Service:- > Is a specialist corporate florist, specialising in Office Plants and Flowers > Is based at New Covent Garden Market sourcing the freshest flowers first > Has uniformed staff who are experts in plant care > Sources ethically grown flowers, from the UK when in season > Is a Delivery Only service, and has no wastage like a traditional florists > Provides vases and delivers flowers fully arranged > Understands corporate requirements, we dont do wedding and funerals > Employs horticulturalists with specialist knowledge of office flowers and office plants
Address

M16 Flower Market
London
SW8 5EH

Email

Phone

020 7498 8989

Website