Prestige Primeurs Ltd
Fruit and Veg Wholesaler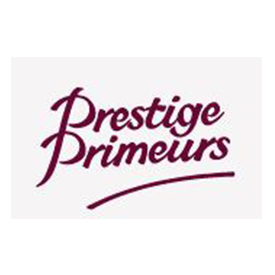 Prestige Primeurs Ltd was established in 1992, in answer to those who feel "Big is not Beautiful". We are a bespoke Greengrocer in the mould of the old fashioned trader. 
We specialise in just Fruit and Vegetables and our staff are experienced in awareness of the product and it's readiness for use, whether it is tropical fruit or a herb. We have adapted the business to accommodate a vast variety of products, which today's cosmopolitan society has gradually introduced into our diet. The demand for something new and blue is a real test and we provide the service and support for the chefs who want a superior resource. 
Our distribution area is The City of London, West End and Suburbs, the convenience of being in New Covent Garden Market, London. The primary Fruit and Vegetable Market for the country gives us first choice for our customer's requirements and the back up service to meet London caterer's massive demands. 
With us you will be recognised as a person, rather than a number, and our warm hearted staff will treat you as if you were a member of an exclusive club. This is the culture of our company and we take pride in our service.
Fruit Products
Fruit
Veg
Salads
Herbs
Mushrooms
British
Exotics
Prepared produce
Bakery
Frozen foods
Juices
Deli products
Address

Rail Arch 29-32
London
SW8 5PP

Email

Phone

020 7498 8838

Website