Premier Fruits (C G) Ltd
Fruit and Veg Wholesaler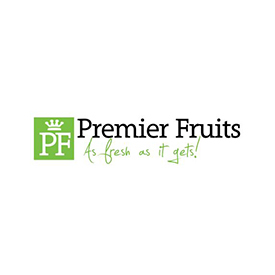 We're Premier Fruits, the largest independent wholesaler in the UK. For those of you that don't know us, we have over 250 years of experience in the fruit and veg industry and have recently channeled our vision toward noticing new ways to making our company even more of a success.
We pride ourselves on our portfolio of products, & we think you'll be pleasantly surprised what we have on offer. We were the first to house acclimatisation refrigerators and we haven't stopped there!
We have built our business around recognising change and acting on it before the competition. We understand that the world moves around us and other industries progress in a way that we can utilise.
Premier Fruits pride themselves on flexibility and customer service. Our board combines 200 years of experience in the fruit trade.
Fruit Products
Fruit
Veg
Salads
Herbs
Mushrooms
British
Exotics
Opening Hours

Monday to Saturday : 00:00 - 06:00

Address

D37-45 Fruit and Veg Market
London
SW8 5LL

Email

Phone

020 7720 9012

Website