Le Marché Limited
Fruit and Veg Wholesaler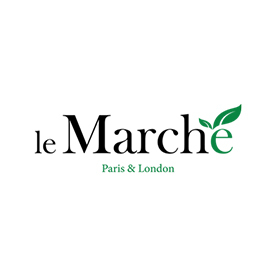 Le Marché Limited is a premium greengrocer and catering supply company with a proud heritage – we can trace our roots back to 1770.
Le Marché supplies the hundred finest dining establishments in London. Our customers are mainly chefs, restaurants and hotels. We call this exclusive group 'The 100 Club', the FTSE 100 of the catering world.
We are the only distributor at New Covent Garden Market to operate our own warehouse in Rungis International Market, the wholesale market outside Paris. Using our network of expert buyers, Le Marché supplies the highest quality seasonal fruit, vegetables and other specialist ingredients from the UK, Europe and from across the world.
The business began by selling watercress in the original Covent Garden Market in the 1800's before expanding to become a prestigious catering delivery service called John Connell, which later re-branded as Le Marché in 2013.
The directors of Le Marché are Marcus Rowlerson and Ben Cartwright. Marcus has spent a lifetime in the industry and worked with John Connell for more than thirty years. Ben has more than eighteen years' experience in catering, hospitality and food service, specialising in sales from Rungis Market. With the help of their team, they fulfil orders for the top tier of London's dining establishments.
Please call us on 020 7720 0108 to find out more and follow us on Instagram @lemarcheltd.
Fruit Products
Fruit
Veg
Salads
Herbs
Mushrooms
British
Exotics
Prepared produce
Niche and foraged foods
Address

Rail Arches 29-32 Fruit and Veg Market
London
SW8 5PP

Email

Phone

02077200108

Website