Harwoods of London Ltd
Fruit and Veg Wholesaler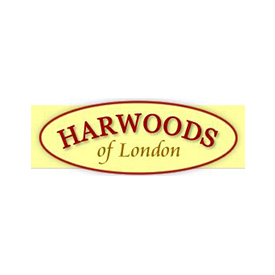 We are a family run company supplying fresh fruit and vegetables to all types of catering establishments throughout London and the Home Counties.
Harwoods has proved there is a market for consistent quality produce on a daily basis. It is this service that our current clients enjoy and has enabled our business to grow and prosper giving Harwoods an outstanding name within the catering sector.
Our buyers visit two London wholesale markets six nights a week. We also have a vast network of dedicated suppliers ranging from farms in the UK producing home grown produce in season and international suppliers where we can obtain produce not in season. This ensures that most produce is available to us throughout the year.
Harwoods has its own sister company Frederick Borg International Limited, importers and exporters of fresh produce from the Mediterranean. This has proved to be a bonus when certain items are in short supply as we are guaranteed to obtain what we require for our clients. Exotic produce is our speciality and we offer a wide range of other products including frozen.
Placing orders is easy: you call our sales line which is open 24 hours a day. When our lines are all busy our answer phone system will take your order, alternatively you can fax or e-mail us.
All of our staff are, of course, very aware of the importance of hygeine and ensuring that our products are appopriately stored, prepared, packed and dispatched.
All our deliveries are carried out in our own fleet of modern temperature controlled vehicles. Our transport manager is in regular contact with our fully trained experienced drivers so we can give you up to date information on your delivery.
Fruit Products
Fruit
Veg
Salads
Herbs
Mushrooms
British
Exotics
Prepared produce
Bakery
Juices
Deli products
Address

B49-52 Fruit and Veg Market
London
SW8 5HH

Email

Phone

020 7720 0800

Other phone

020 8859 0911

Website