E A Williams (C G) Ltd
Fruit and Veg Wholesaler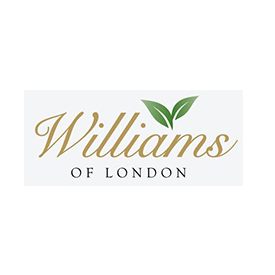 E.A. Williams originates from the Fenlands of Cambridgeshire.Starting with a small Fenland Farm (Arable and Beef) in the 1940's, this soon grew with the addition of three more farms to form a 1,500 acre plot in the heart of East Anglia. In 1970's a wholesale stand was acquired in Covent Garden in London, with major vegetable production starting on the farm to supply the stand in London. During the 70's beef production ceased, to make way for additional vegetable production and the business started its own haulage. In 1974 the wholesale market relocated to New Covent Garden, Battersea.
In the 1990's E.A. Williams was offering direct deliveries from New Covent Garden Market, which was further expanded in 2005 to include three delivery routes through London and the Thames Valley. These were further developed in 2009 to include areas around central London, culminating in the creation of a dedicated direct delivery business called Williams of London.
We remain one of the oldest businesses in New Covent Garden, continually developing and in 2012 were proud to win a contract for the London Olympics.
Fruit Products
Fruit
Veg
Salads
Herbs
Mushrooms
British
Exotics
Opening Hours

Monday to Saturday : 00:00 - 06:00

Address

C56-57 Fruit and Veg Market
London
SW8 5JJ

Email

Phone

020 7720 7968

Other phone

07827933535

Website