New Covent Garden Flower Market is brimming full of sumptuous summer blooms this month. And if you're looking for British flowers, you'll be really spoilt for choice!
How about these homegrown vibrant blue cornflowers at Pratley? If dark florals are more your thing though, they have them in black too!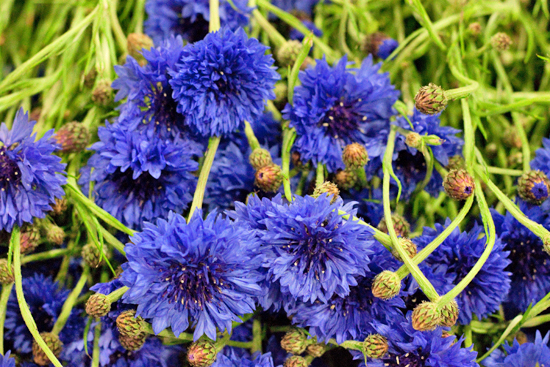 Read on to discover more seasonal flowers, foliage and plants available at Nine Elms, plus details about another new sundries stand which has recently opened up.
British Flowers
Striking Alliums, slightly reminiscent of textured purple lollipops (!), are available at Pratley…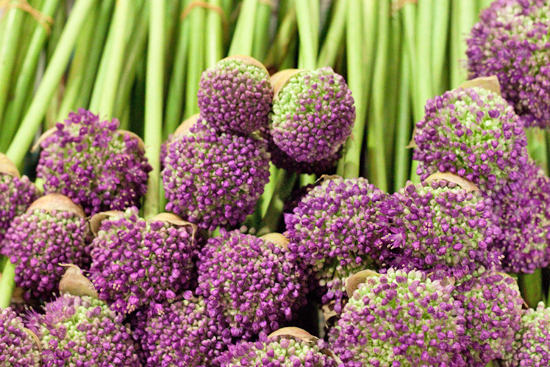 …as are boxes upon boxes of these beauties - lupins! Very on-trend, as they made a star appearance in The Laurent Perrier Garden, which won the Best Show Garden award at the RHS Chelsea Flower Show last month.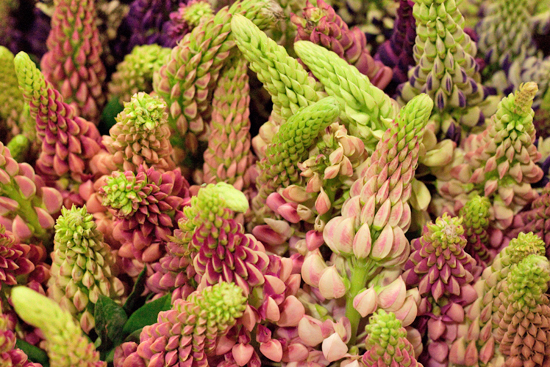 Sourced from Cambridgeshire and Lincolnshire, you'll find masses of different peony varieties at Pratley including Kansas, Jules Elie, Festiva Maxima, Pink Peony Rose, Duchesse de Nemours, Sarah Bernhardt and Karl Rosenfield.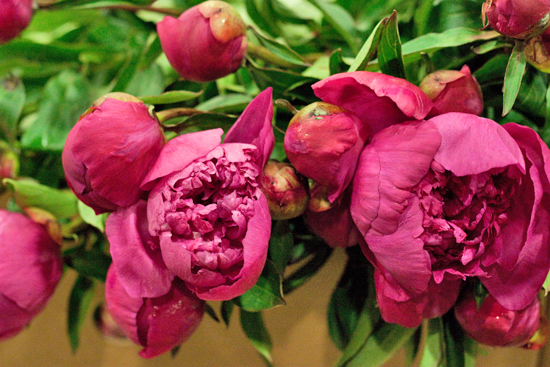 They also have sweet williams (Dianthus barbatus), with petals in a kaleidoscope of pink tones.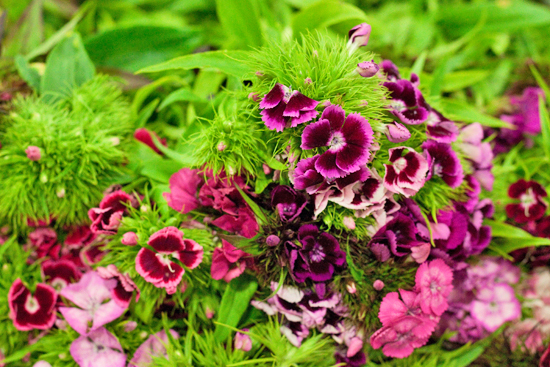 And I've never seen so many different types of sweet peas (Lathyrus odoratus), in lots of delightful colours.
Scented 'Cottage' pinks from Devon are in abundance.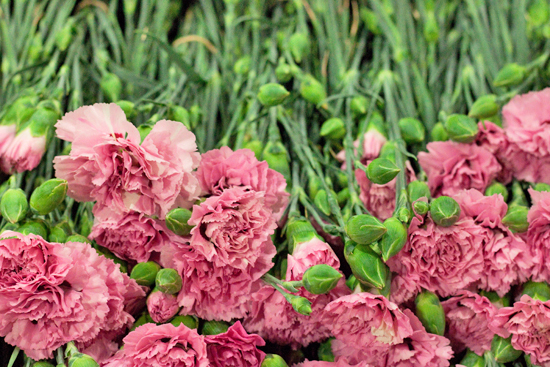 And from the Allium family, there are Nectaroscordum, with their gracefully drooping clusters of bell-shaped blooms.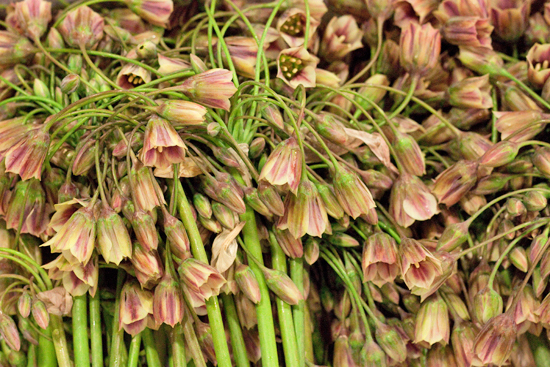 Also at Pratley, you'll find British grown Eremurus, Delphinums and Stocks.
Do look out for Graeme at Zest Flowers' British flowers section on his stand, the next time you're at the Market. I spotted this pretty Campion there..so perfect for the 'just-picked' look, which is very popular at the moment.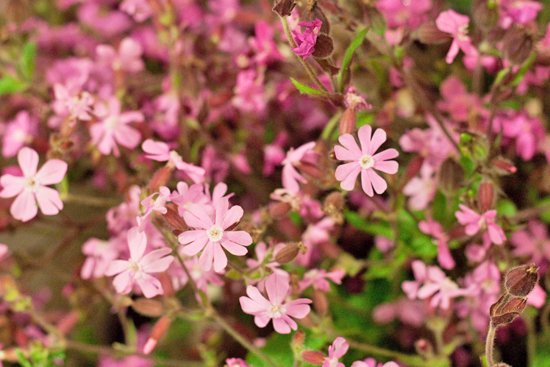 World Flowers

Have you seen this variety of Allium called 'Summer Drummer' before? So called, because the flower head resembles a giant drumstick! David at D G Wholesale Flowers said that they can last up to 3-4 weeks.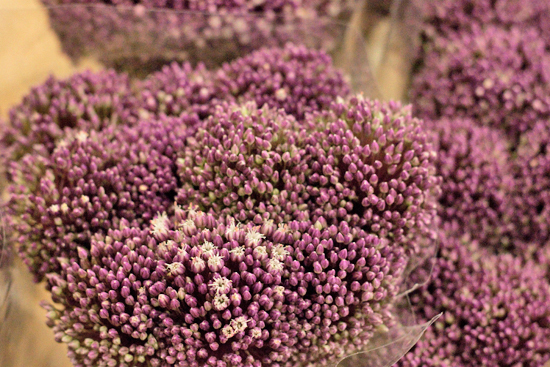 Bloomfield have this stunning Aquilegia 'Blue Lady'.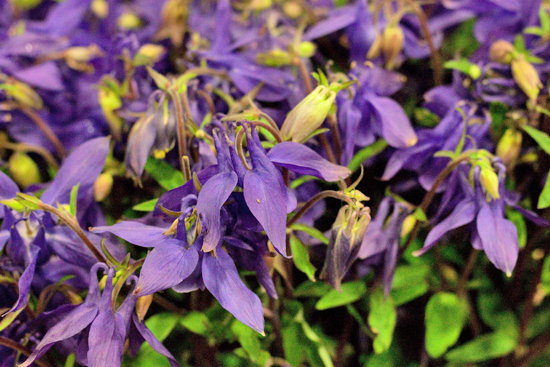 And at A Goodchild, there's this lovely Campanula.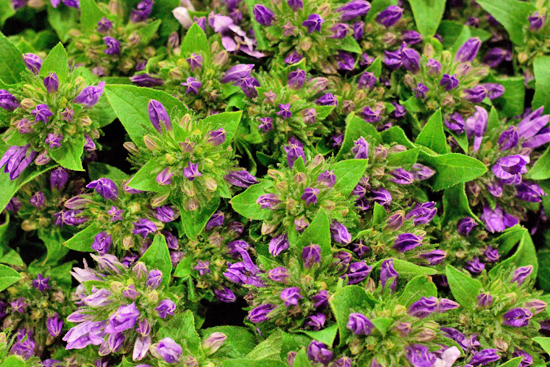 Staying with purple and blue tones, at Alagar, there's this fabulous variety of hydrangea called Hydrangea Popcorn. If you're a fan of this popular bloom, you may like to read this special report which I wrote about them last year.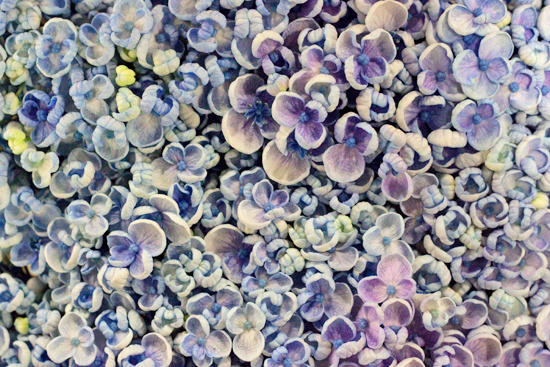 Isn't the colour of this Delphinium 'Volkerfrieden' at Alagar just incredible?! It's a Belladonna type of delphinium and tends to be shorter than the better known tall varieties.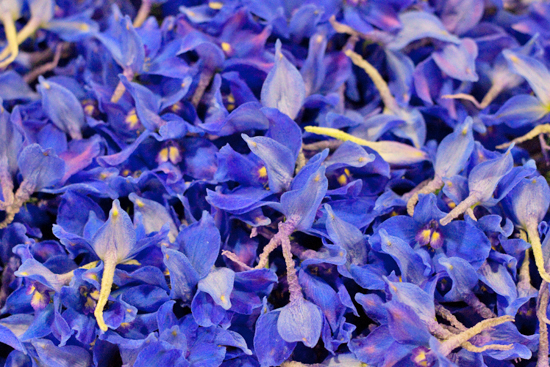 I love this Physocarpus opulifolius 'Diablo' at Bloomfield, Its leaves turn from light green to dark purple, which would make it ideal for a moody, dark floral arrangement.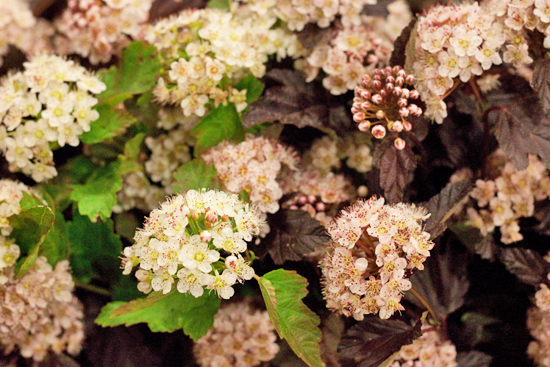 And spectacular is how I'd describe these white King Protea at Dennis Edwards Flowers. Their variety name is Protea cynaroides 'Arctic Ice'. Wouldn't they look amazing in a bridal bouquet?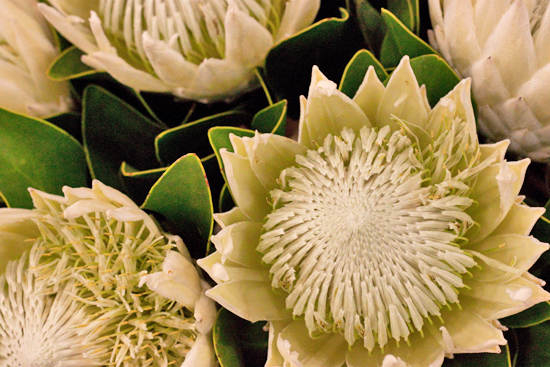 Dainty Nigella (Love-in-a-mist), in both white and blue, is available at Alagar.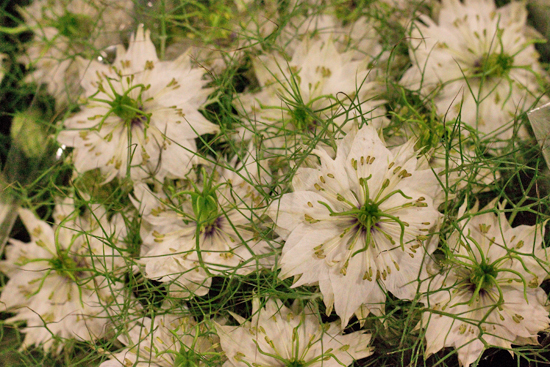 And I know it may seem a little bit early, but there are already dahlias at Nine Elms! These are amazingly tall ones called Dahlia 'Explosion' at Zest Flowers . They're about 1m-1m 30cm in height…so, ideal for pedestal designs.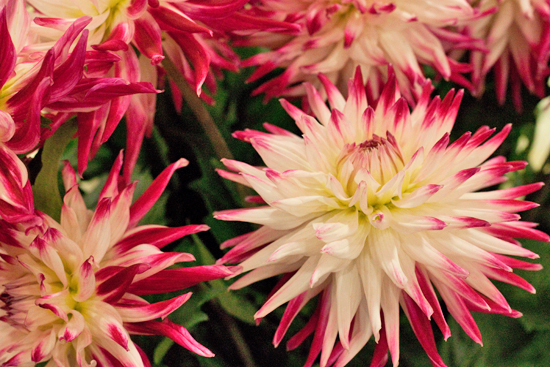 Dennis Edwards Flowers have several different types of garden roses at the moment. This variety called 'Red Piano' is pretty special, with dark red almost black outer petals.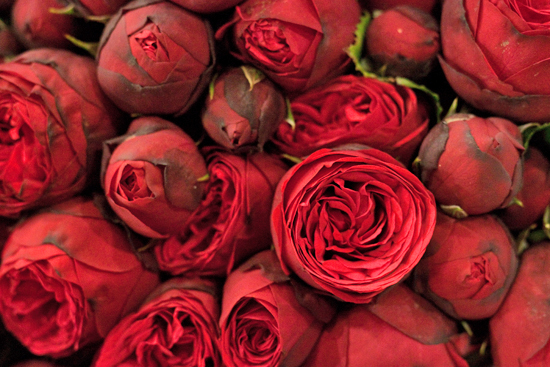 And peony season is now in full swing. This pink variety called Dr Alexander Fleming at D G Wholesale Flowers is just exquisite.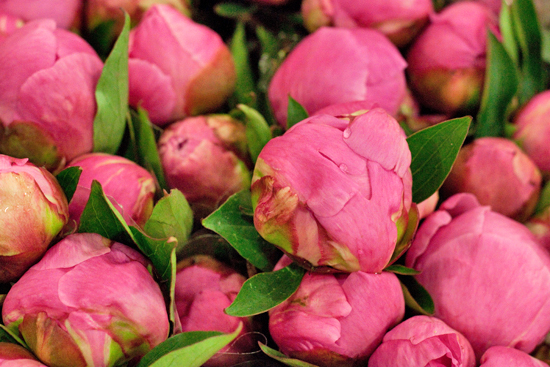 Finishing off the flowers section is this cut Kalanchoe called 'Adorable Pink Meadow', which is available from Quality Plants. They also have it on sale in yellow and Dean told me that next year, it should be available in white too. Apparently, it's very long-lasting…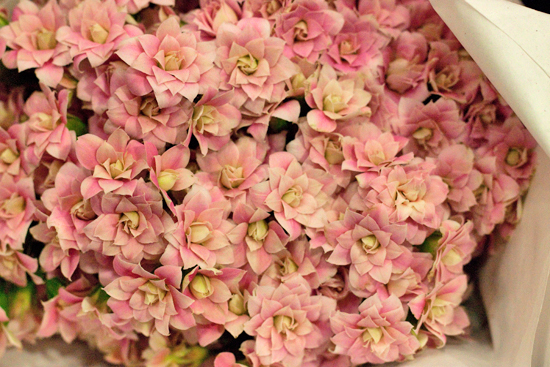 British Plants
Just how charming are these tri-coloured Dahlias at L. Mills?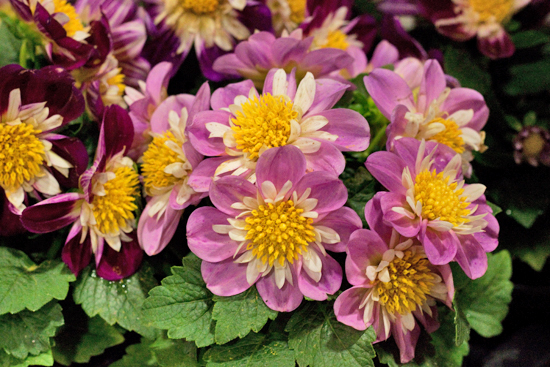 World Plants
And over at Arnott & Mason, they have these stunning Pelargonium grandiflorum, also known as 'Regals'.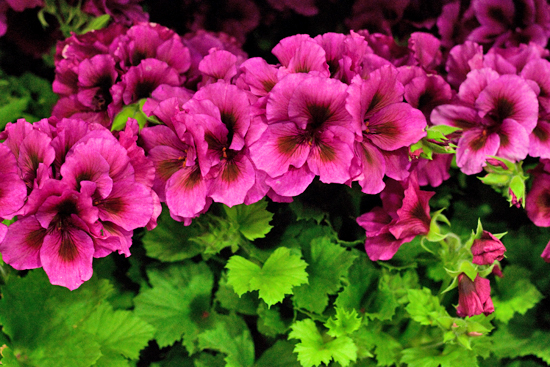 Calamondin, which are ornamental citrus plants, are available at Quality Plants. They're great as house or patio plants, and although their small mandarin like fruit is apparently a little sour when eaten raw, it can be used for jams and preserves.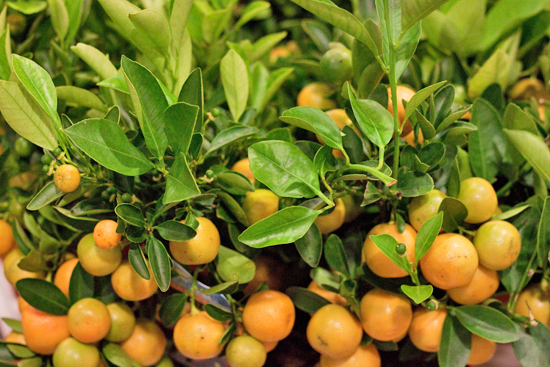 They also have large tubs of beautifully fragrant Lavandula angustifolia…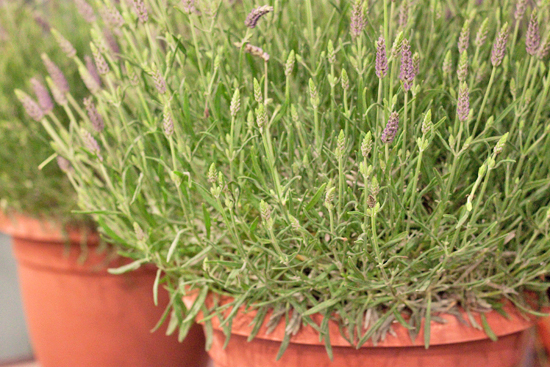 …plus Coleus, with its rust-coloured leaves.

British Foliage 
Outside at Foliage Row, there are containers upon containers of British foliage, including flowering privet at GB Foliage…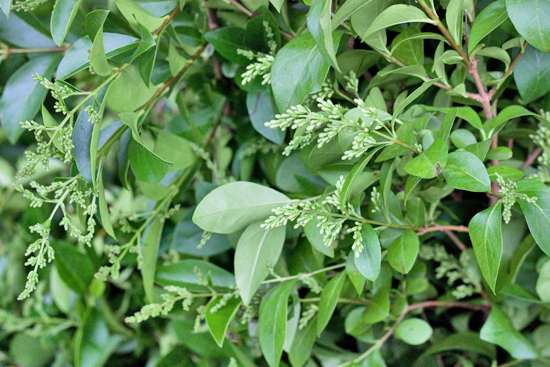 …and Escallonia.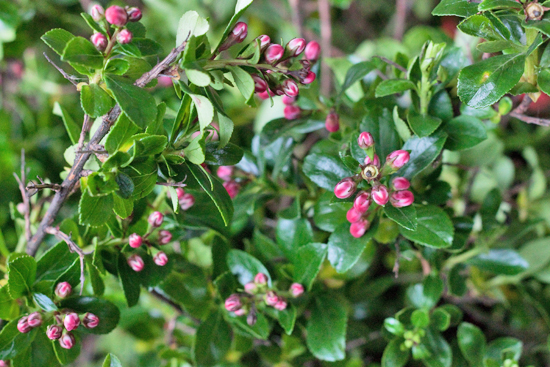 If you need advice, simply ask the ever-helpful Charlie at GB Foliage…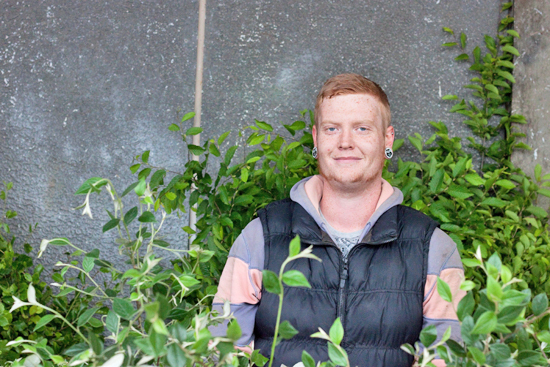 …or the equally wonderful Jamie at Porters Foliage. Both gentlemen really do know their stuff!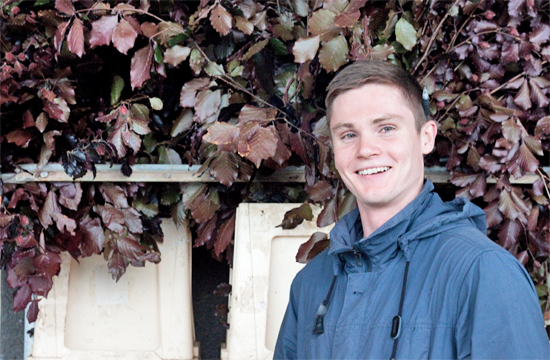 At Porters, there's the silvery-white foliage of Senecio…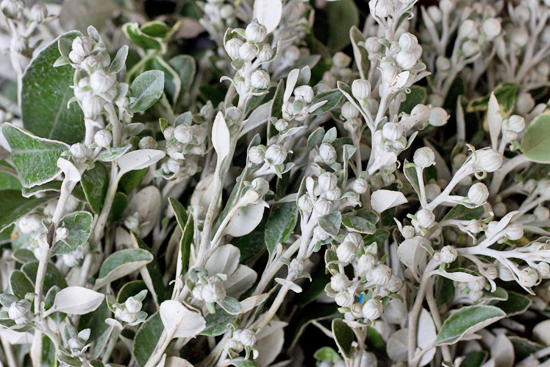 …and Red Robin.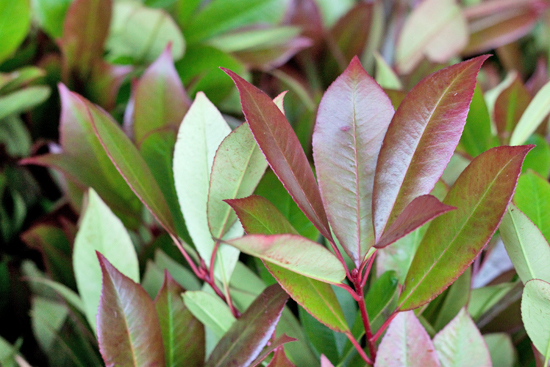 Plus there's fabulous copper beech on Foliage Row.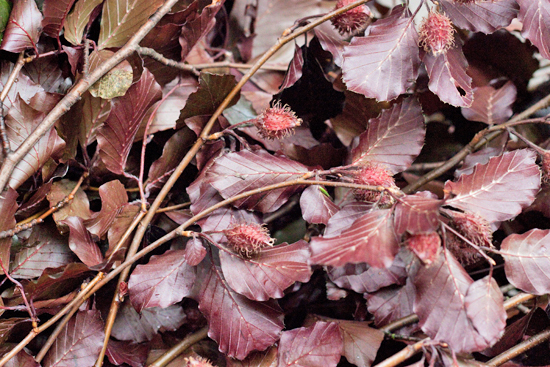 World Foliage
For something a little special, how about this Lime Hydrangea from Peru at Porters Foliage?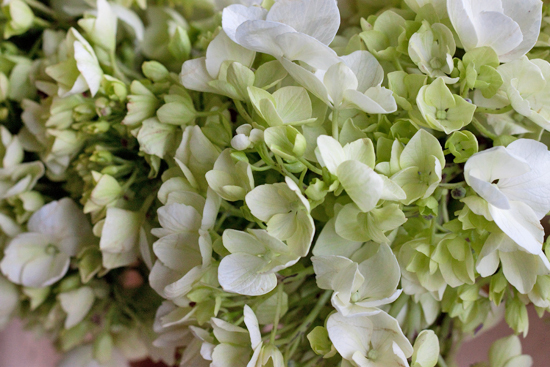 Sundries

Remember that new sundries stand, I mentioned? Well, it's called The Flower Store and it's part of Bloomfield, which is just next door. Do pop by and say 'Hi' to Leigh who works there. He has a great selection of vases, plus unusual containers. And they also have a flower wall, displaying their range of faux flowers.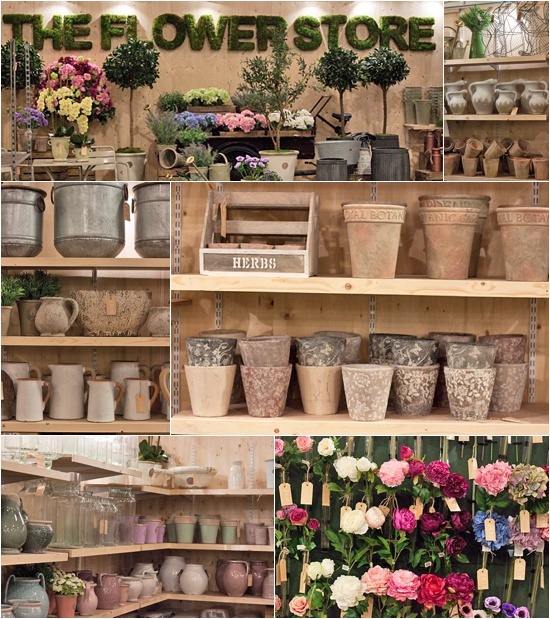 I could easily have included three times as many photographs in this month's report! There are so many gorgeous flowers that I wanted to share with you.  Like Astilbe, Stocks, pink Gypsophila, Achillea, Calla Lilies, Tulips, Celosia, Agapanthus, Bullet Alliums, Asclepias, Tanacetum, Scabious, Poppies, Alchemilla mollis, Sunflowers, Ammi, 'Black Pearl' and 'Mamy Blue' roses…the list goes on!

We hope to see you soon at the Market, so that you can see this veritable feast of flowers, foliage, plants and sundries for yourself. In the meantime, please do ask away below if you have any questions or would like to make any general comments. We'd love to hear from you…
P.S. Don't forget that British Flowers Week takes place this month, from Monday 16th June to Friday 20th June.