My monthly job is to chronicle what's in season in the market with my pen and camera. So it's a big treat to bump into photographer Clive Bournsell, a legend down here.
Here's a famous image from his book Covent Garden. More stories from him (and a pic) at the end of this report.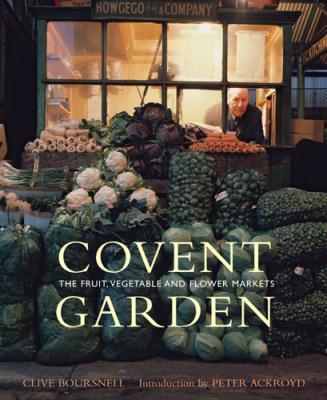 Now that autumn is with us, wild mushrooms step up to the plate. Check out this stonker of a French cep: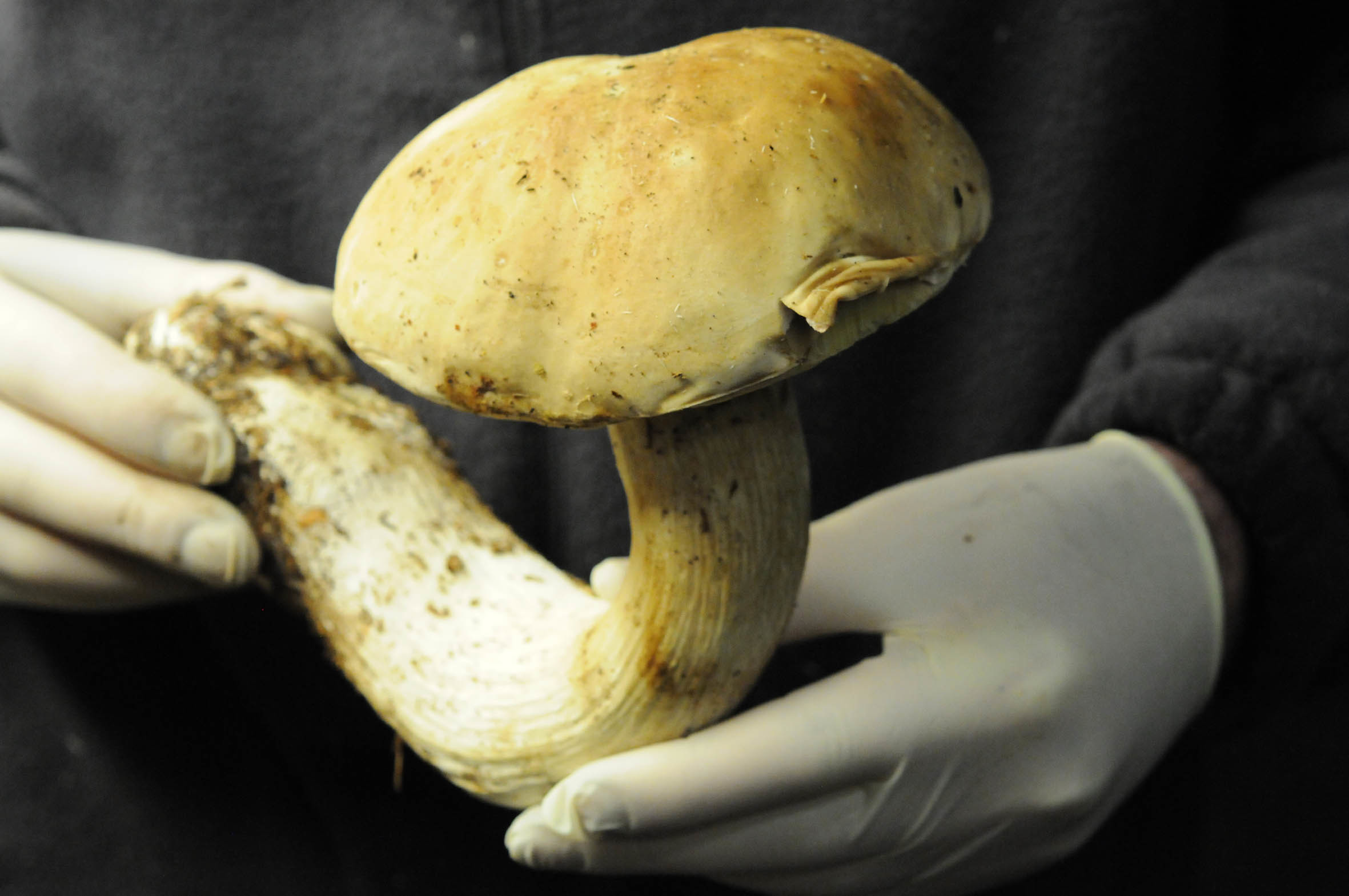 Trompette and girolle offer best value for money. The length of the remaining season depends on the weather in Europe.
"Mouserrons run through, cep for about another month, girolle is about to finish," explains Michael Hyams at Mushroom Man. Morels are not available. 
Also of epic proportions are some of the squashes, such as these chunky pumpkins on display at S Thorogood & Sons. Other varieties include Crown Prince, Onion, Harlequin, Acorn and many more.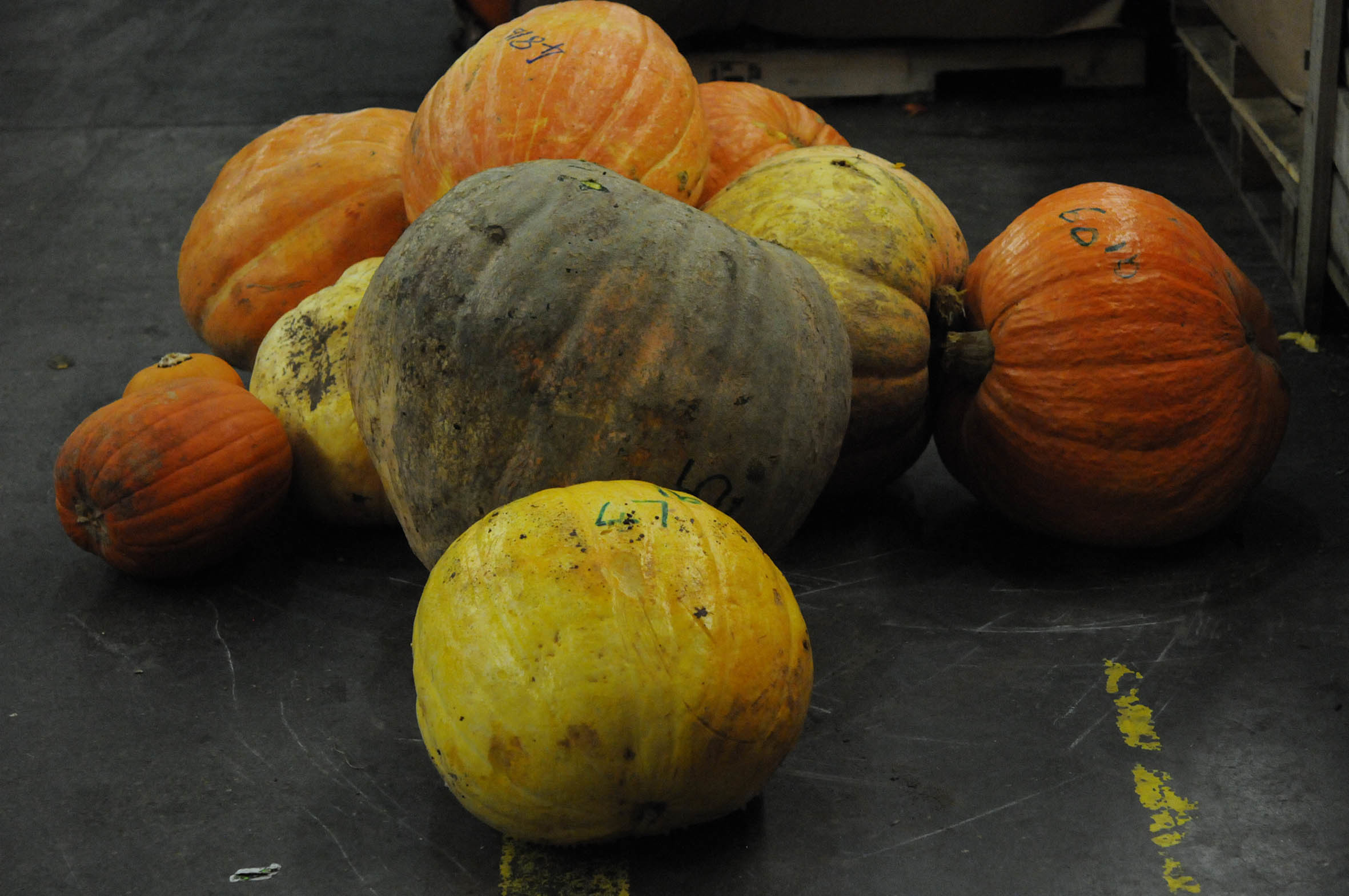 Chestnuts and wet walnuts offer another classic flavour of autumn: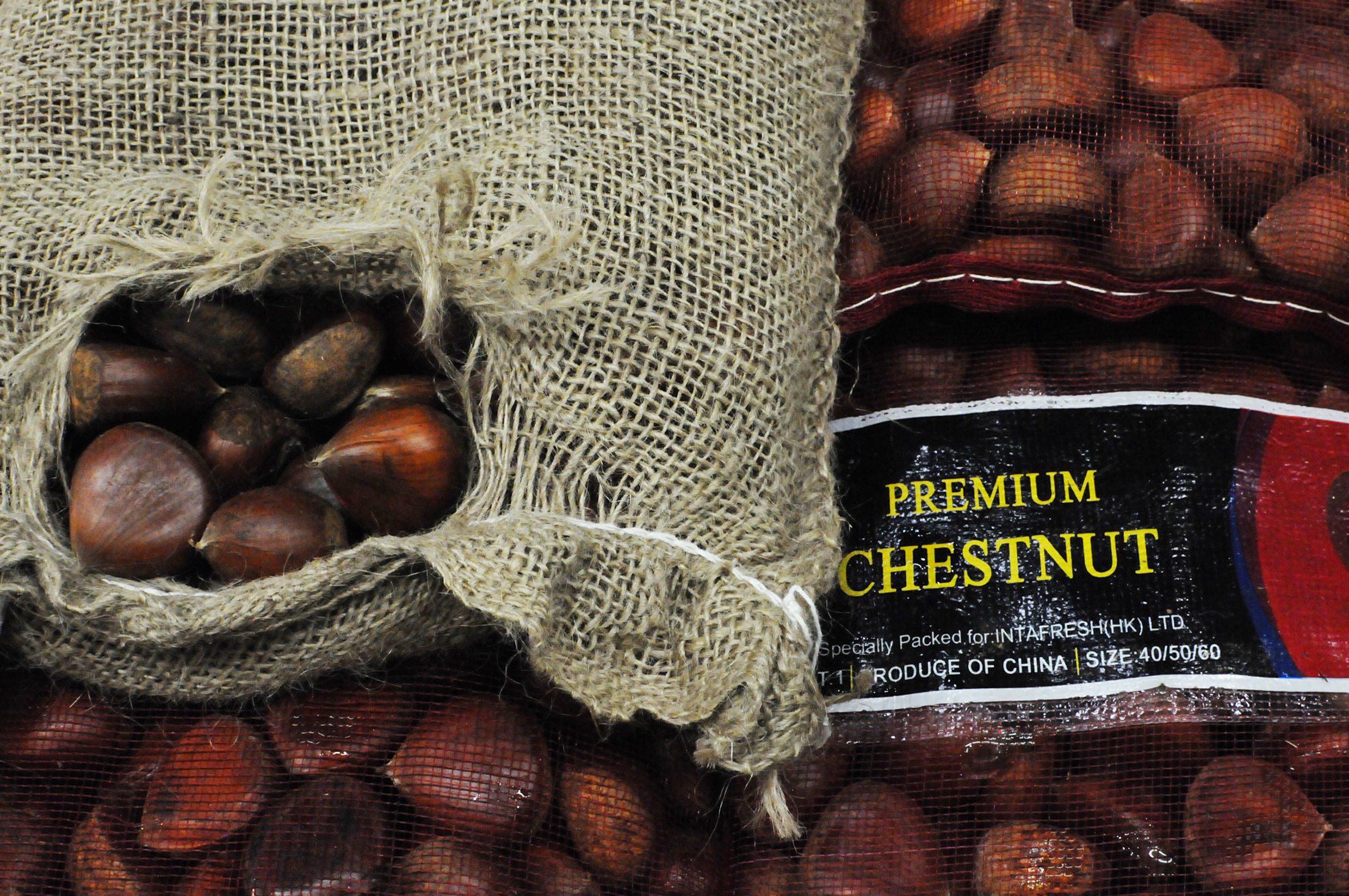 Most of the brassicas are in their prime, including Brussel sprouts (packed upside down in the first picture below), cabbages of all kinds, purple sprouting and kales including excellent Cavolo Nero.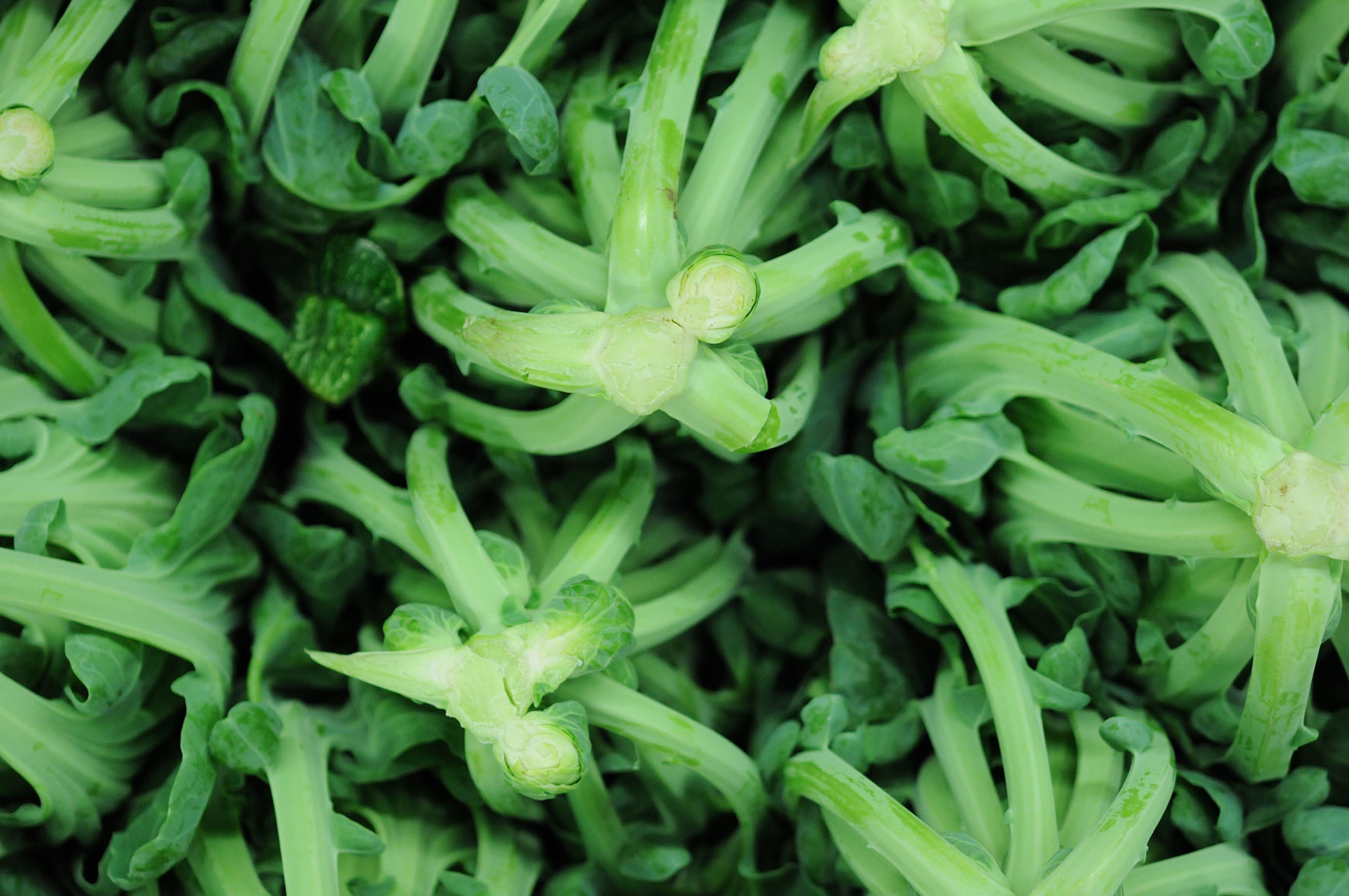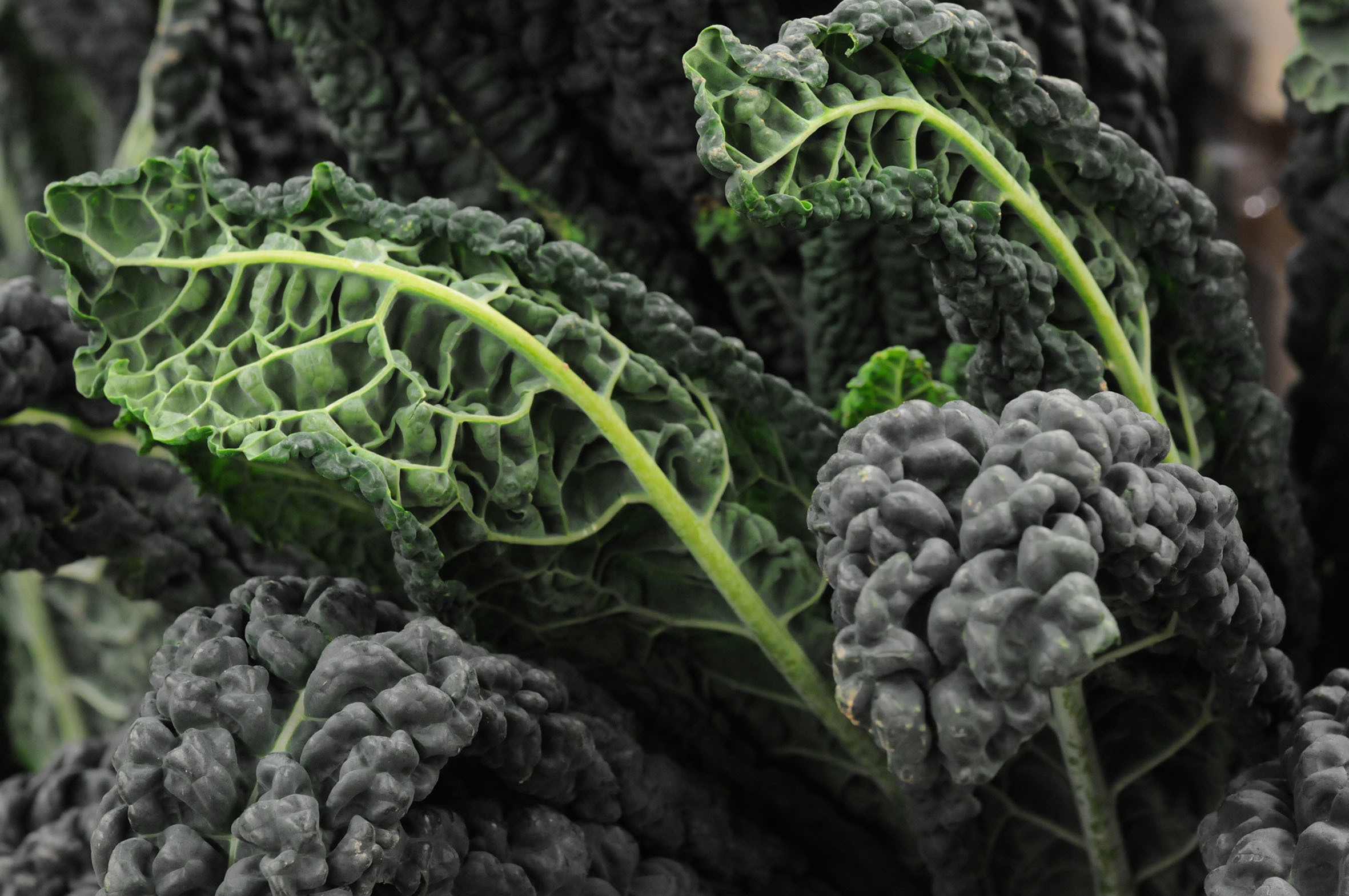 Roots are also tip top, with candy and golden beetroot bringing their vivid colour and celeriac its distinctive flavour. Mooli, a long variety of white radish, is the king of deep roots: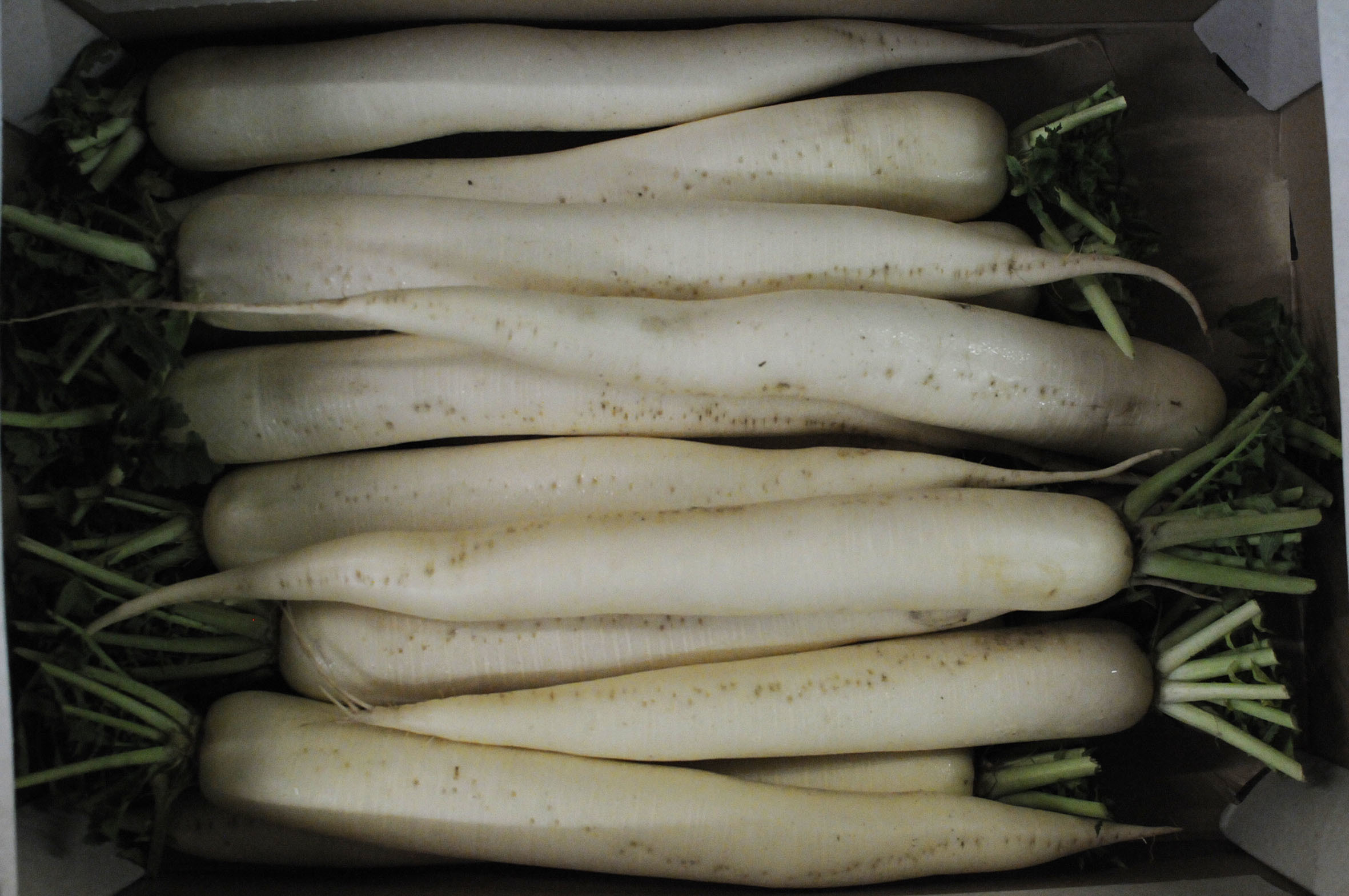 With salads, there's still a touch of English around. "Once we get the first cold snap it will kill it off," explains Steve Jeffries at Worldwide. Spanish product fills its shoes.
At the high end, look for those classy, bitter Italian leaves such as puntarelle, chicory and cime di rapa (a.k.a turnip tops or broccoli rabe). Radicchio is another, although in this case you will also find it British-grown.
It's all go for English apple and pears, with Spartan (pictured below) and Gala now taking their place alongside Cox and Egremont Russet. Conference pears are plentiful and Comice, a later variety, is now starting.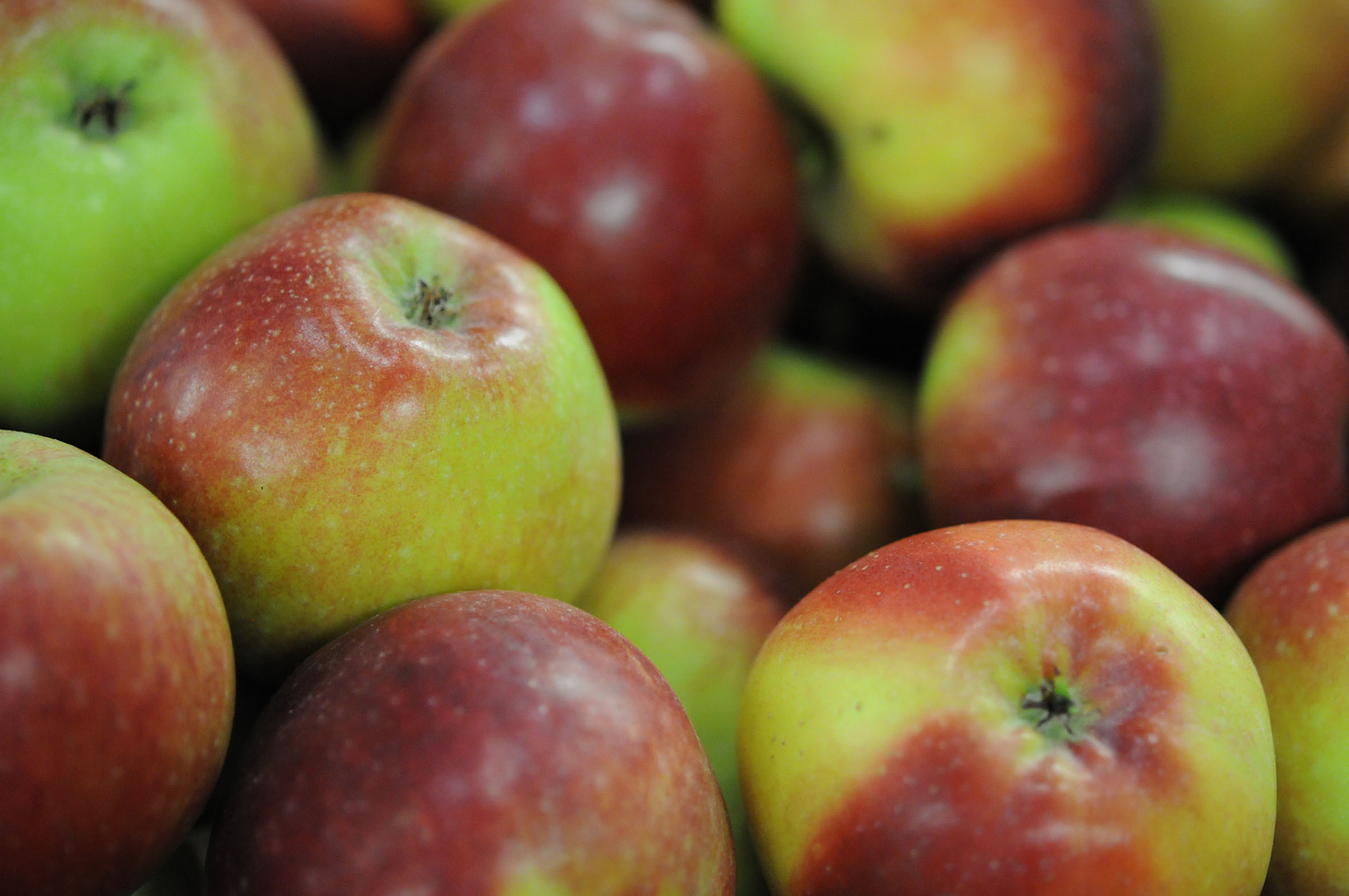 For other fruits, those lovely black figs from Turkey and France are now edging their way out. English strawberries are over, although autumn raspberries are still on hand
Lemons are moving from Turkish to Spanish. Lots of people say that Turkish are less juicy, but according to Sean Hunt at London Fresh, it depends on how you cut them? If anyone can explain this mystery, please let me know.
Quince are arriving from France and Turkey – check out this ugly blighter at The French Garden: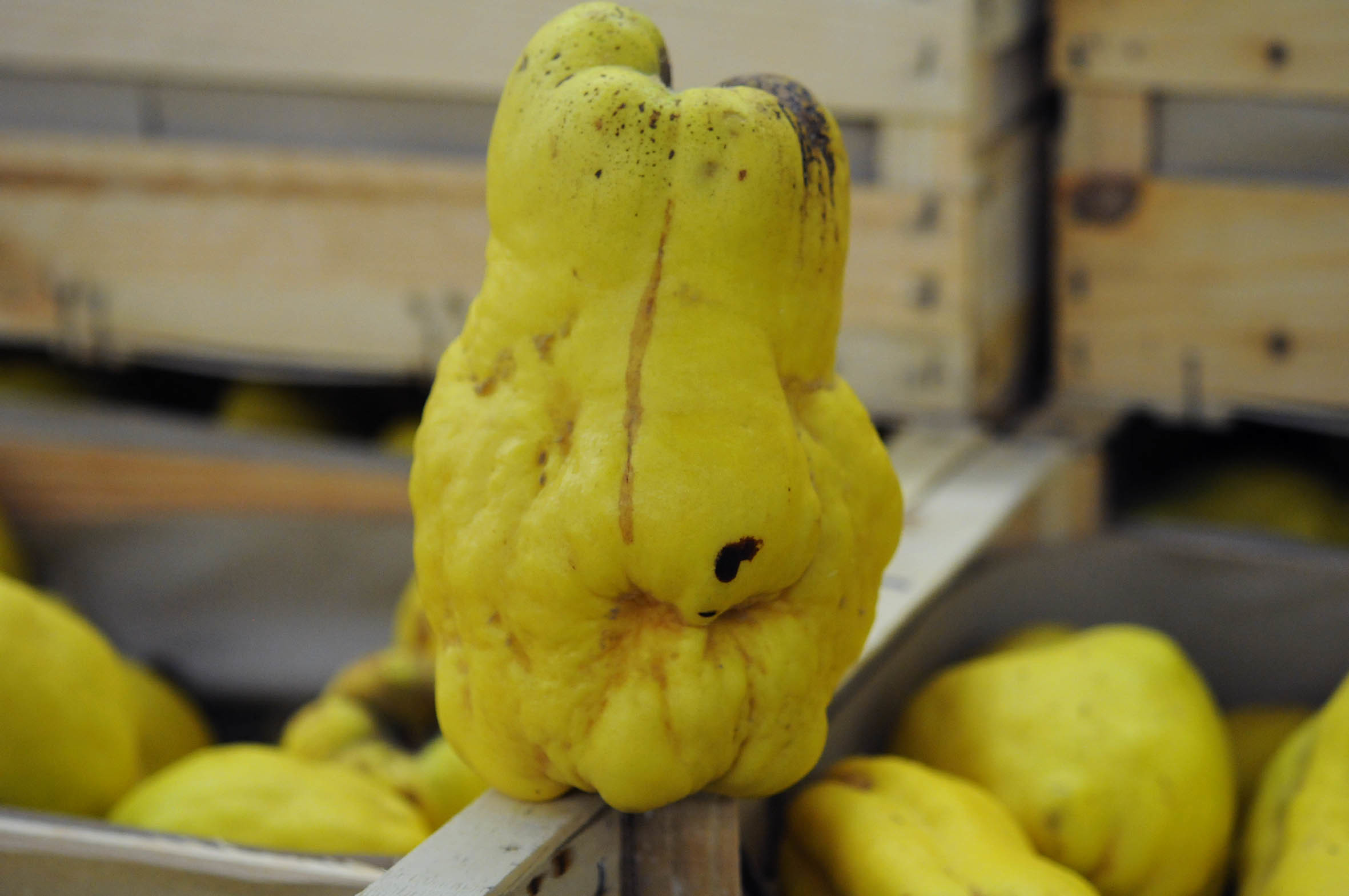 Another weird looking item are these (admittedly not a fruit) crosnes (a.k.a Chinese artichoke):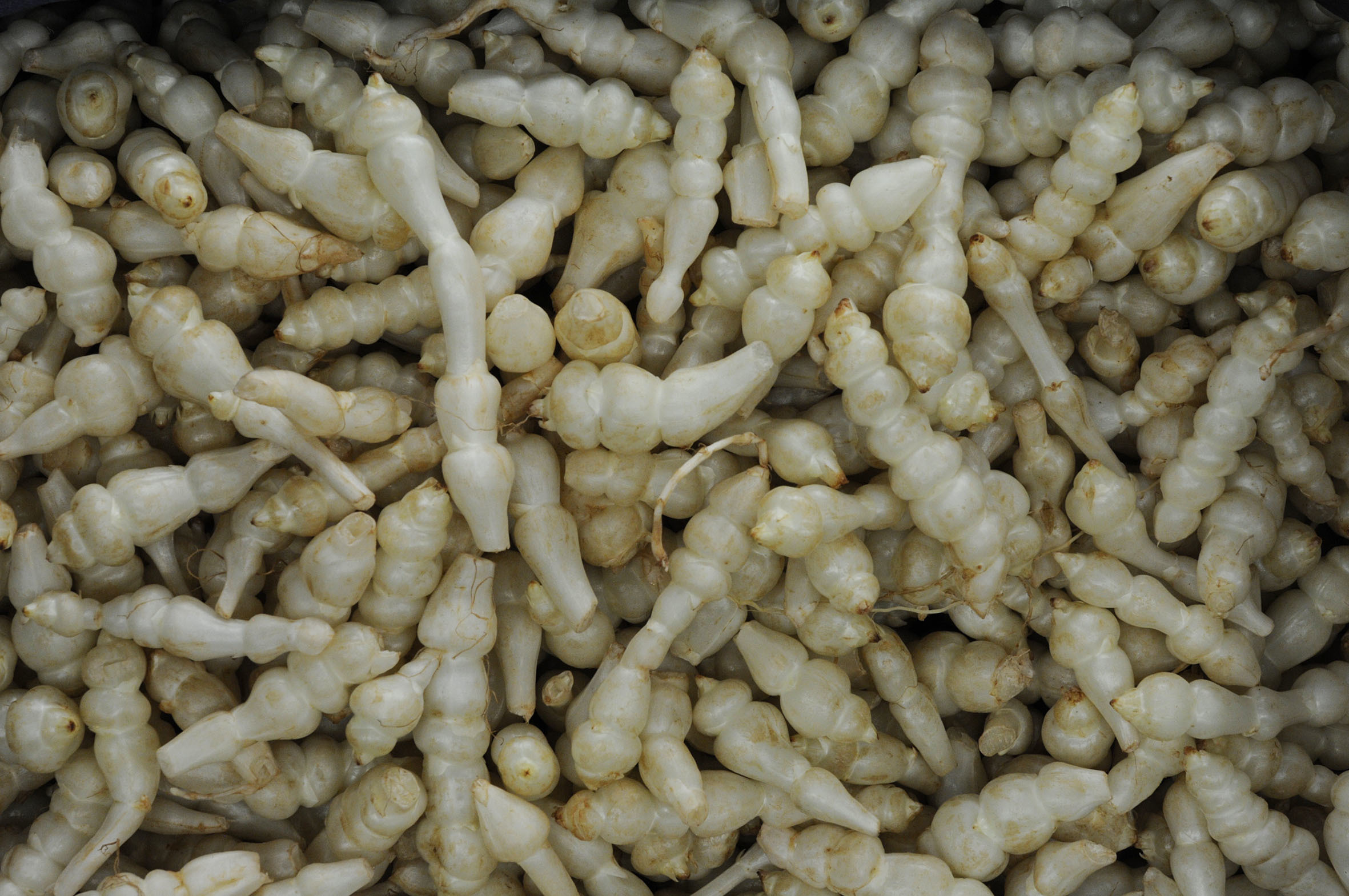 The prices of potatoes are a stark illustration of the whims of the weather and the harsh realities of supply and demand. 
Last year they reached a peak of around £12-£13 a sack. Now prices are down by two thirds. "They're cheap, the quality's good and we can't sell them," says Mark Gregory, salesman at Premier.
My eye was also caught by the bright packaging of these pineapples and courgette flowers: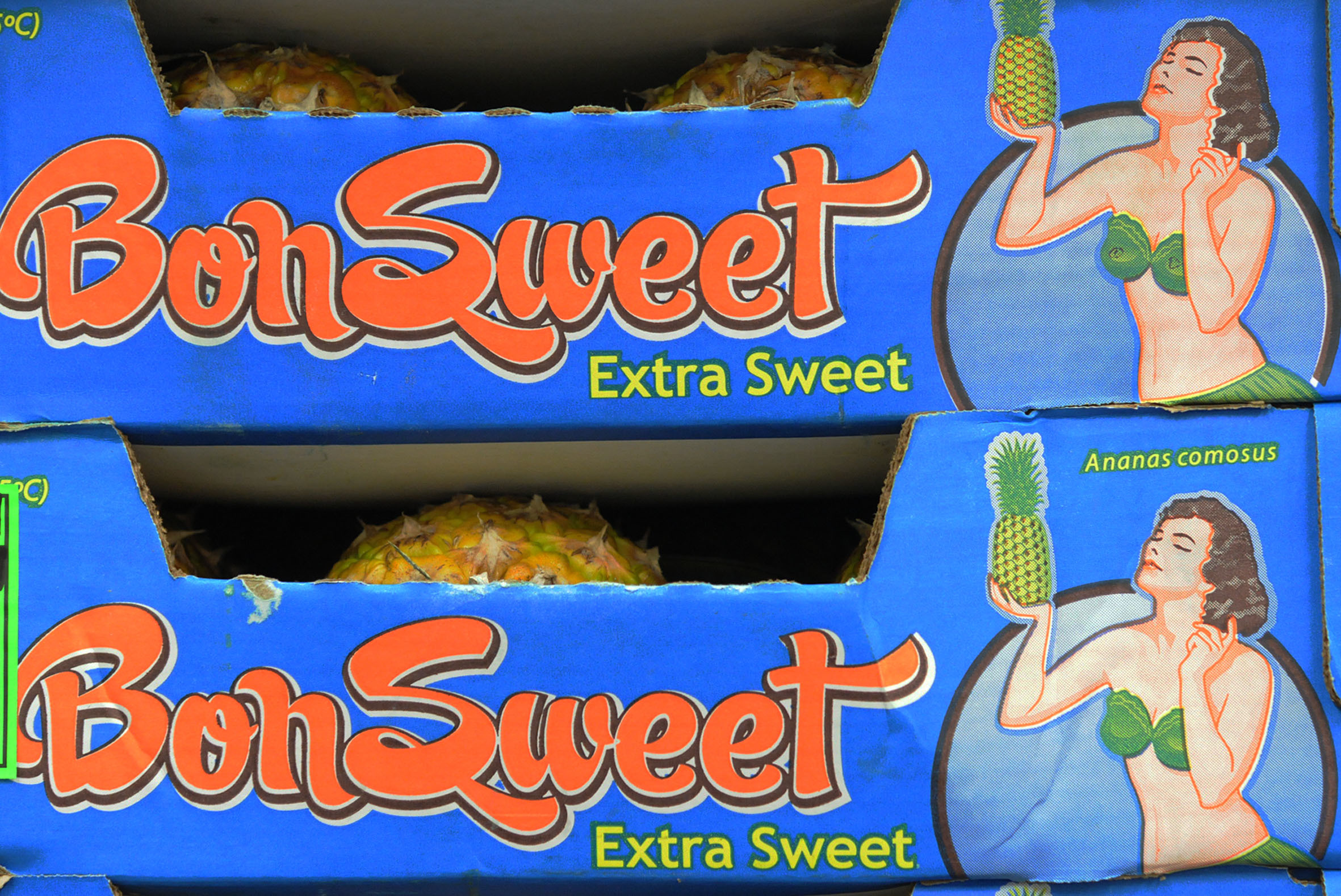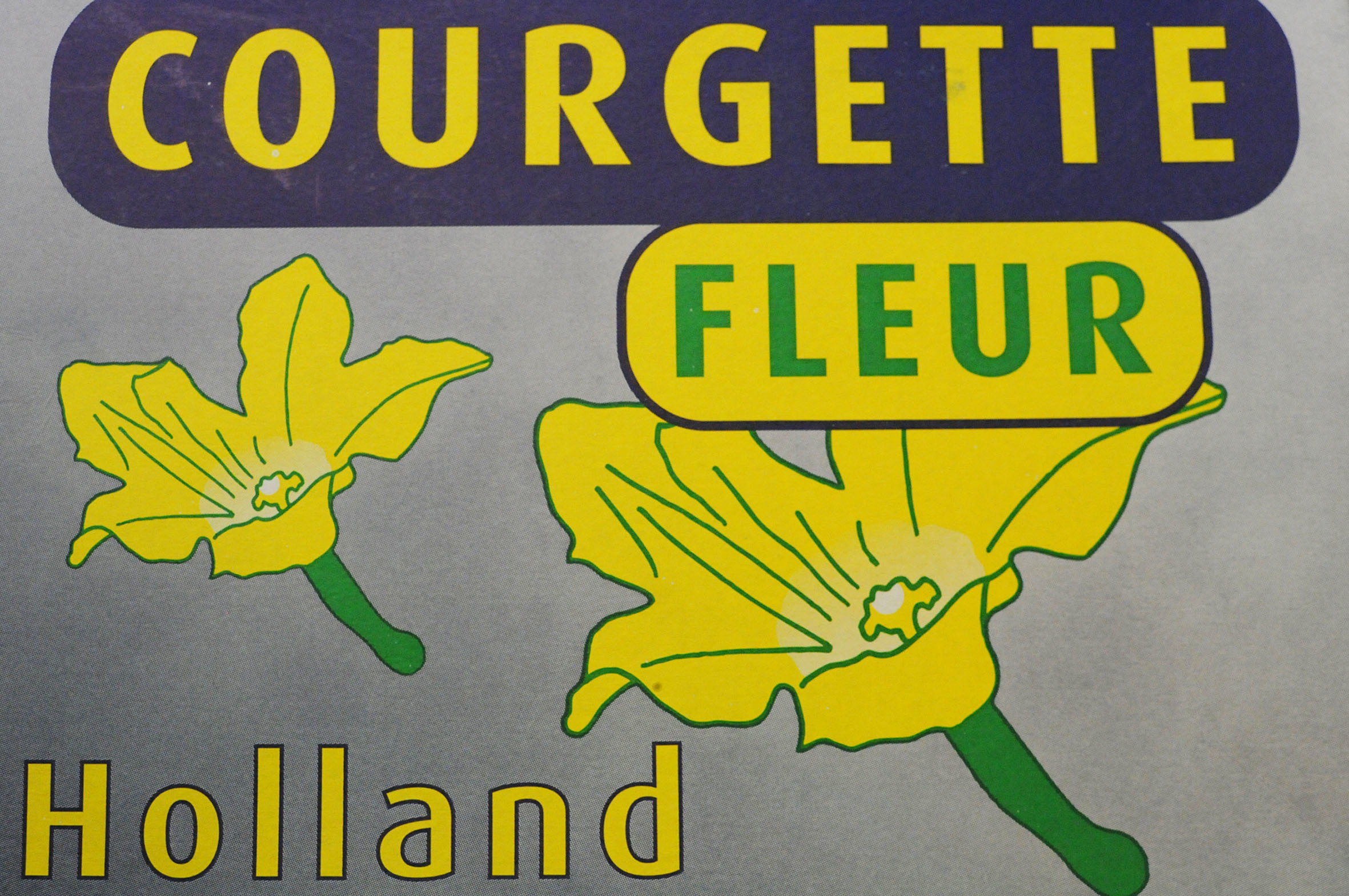 As for Clive Boursnell, he's been photographing the market since the 1960's. He shot 54 rolls of film in the first morning of trade at this site, three decades ago, and at the old market as they finally packed up.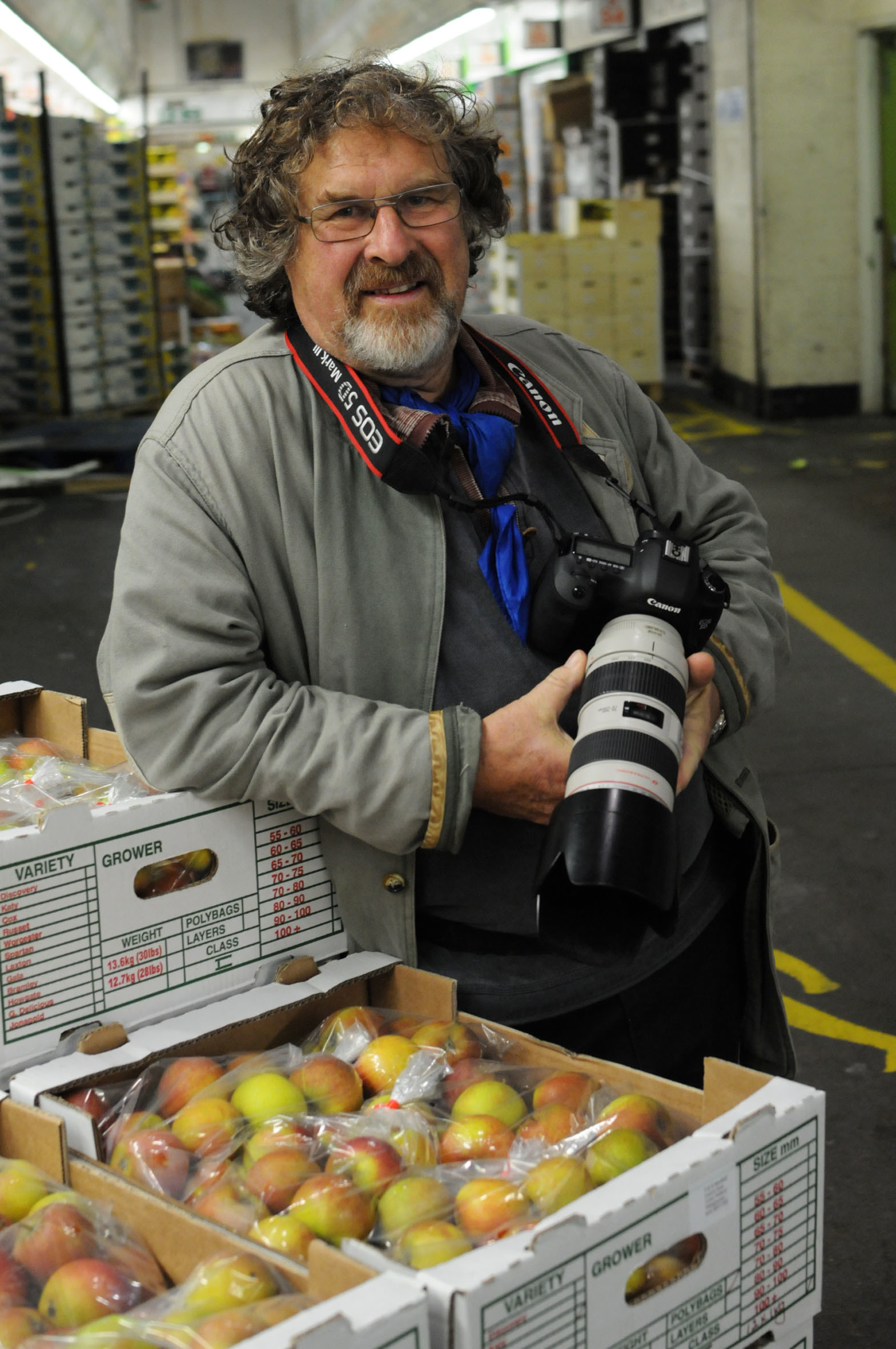 He has no end of anecdotes: the last female porters; an old trader who remembered the first commercial shipment of bananas in 1898. I won't get carried away by nostalgia here, but I've lined up a few more stories for next month's report.
Of course, if you've got comments or questions, feel free to get in touch with the boxes below. See you in December!