The overlapping of seasons can be subtly found at New Covent Garden Flower Market this month. Autumn flowers and foliage are in abundance, yet there are signs of a transition into winter with the appearance of anemones, ranunculus and hyacinths.
Just how stunning are these blush anemones at Alagar? They would make an exquisite bridal bouquet, simply arranged on their own…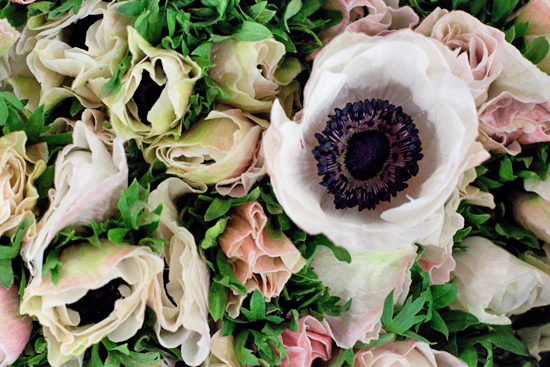 British Flowers
The first beautifully scented narcissi have started coming in from the Scilly Isles, in the form Soleil d'Or.  And they can be found at Pratley.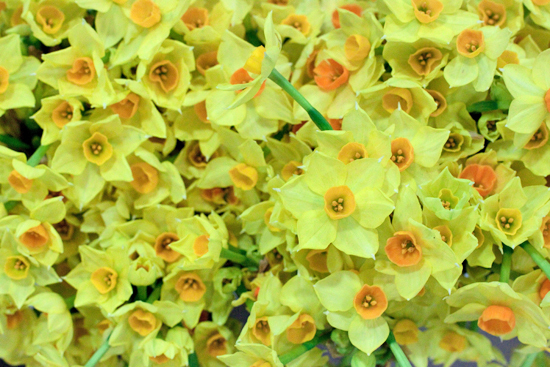 They also have boxes upon boxes of this long-lasting flower, the alstroemeria…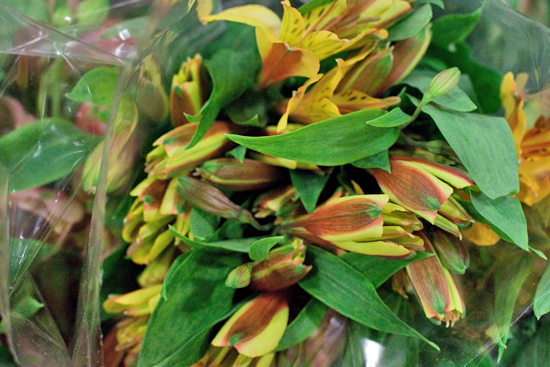 …plus lilies from Lincolnshire.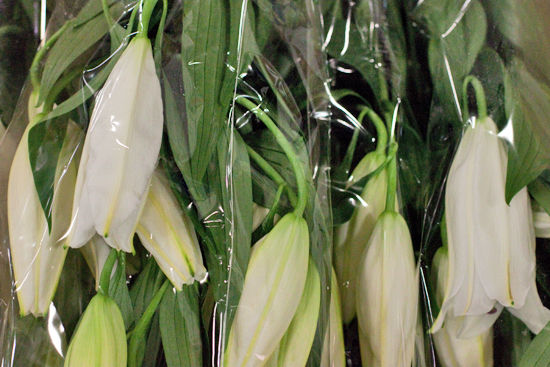 Anemones bring back very fond memories for me of growing up in Devon. These irresistible little blooms are from the neighbouring county of Cornwall and they're also available at Pratley.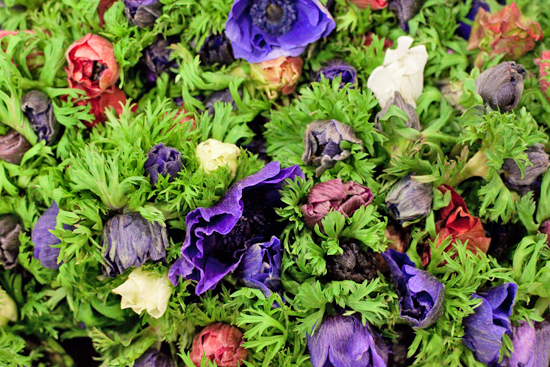 World Flowers
Wraps of hyacinths (Hyacinthus orientalis) are starting to appear at Nine Elms in a range of different colours. This beautiful variety is called Delft Blue.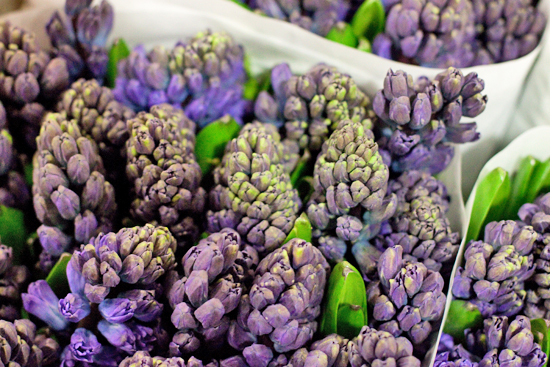 In the same striking hue are these monkshood (Aconitum carmichaelii 'Arendsii') at Zest Flowers. Just in case you're not already aware, monkshood is highly poisonous. So, you may like to wear gloves when handling it. Or if not, please make sure to wash your hands after touching it.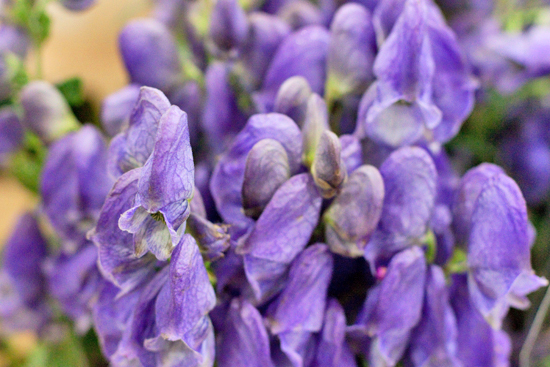 There are lots of berries at the Market at the moment and I was particularly drawn to this Viburnum Inge.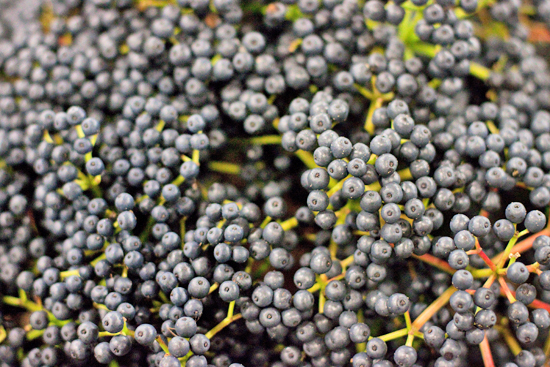 If your customers are tulip fans, I'm sure they'll love these orange 'Rococo' parrot tulips.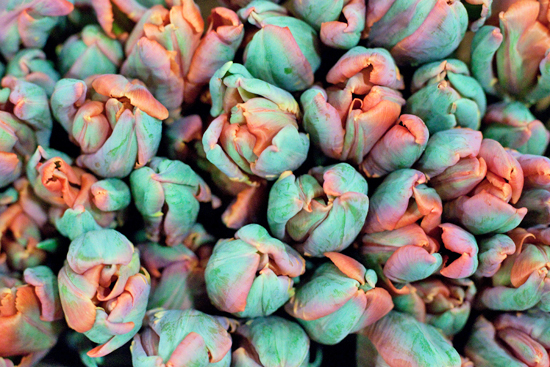 Bear with me (ahem!)…but for some reason, Carthamus tinctorius 'Zanzibar' always remind me of the character Animal from The Muppets! They're such a fun bloom with their orange, almost thistle-like, flower head. I spotted these ones at D G Wholesale Flowers.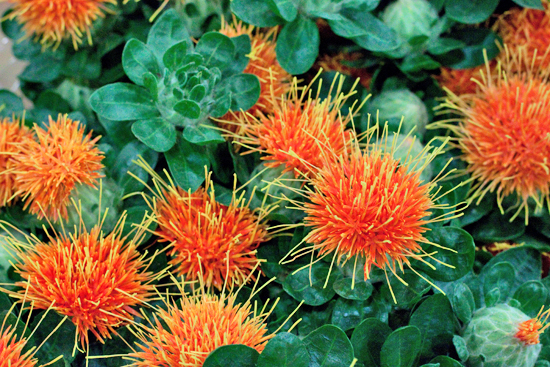 There are still lots of Chinese lanterns (Physalis) available at the Market. Here they are forming the backdrop for my photo of Sonny at Dennis Edwards Flowers. I'm in awe of how he and other traders are always so amazingly cheerful, helpful and friendly, bearing in mind the unearthly hour that their alarms go off each night/morning!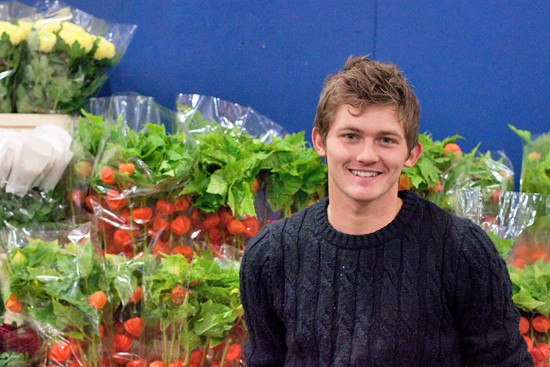 Isn't the colour of this Euphorbia 'Pink Baron' just so beautiful?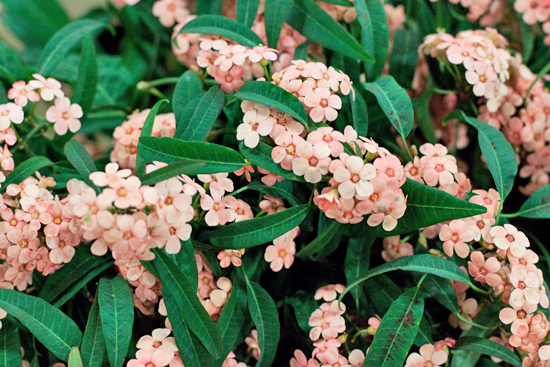 And have you seen this pretty frilly-petalled Lisianthus before? It's called Lisianthus Falda Salmon and it's available at Zest Flowers.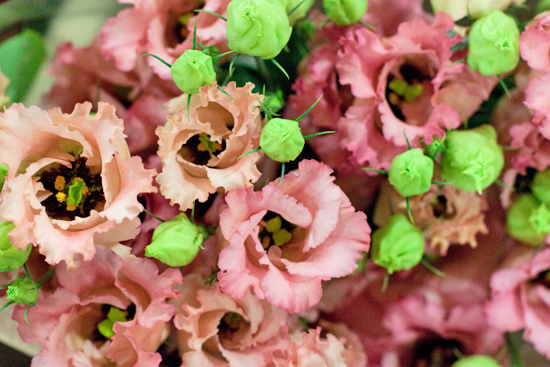 Staying with pastel shades, you'll find this Astilbe 'Europa' at Dennis Edwards Flowers.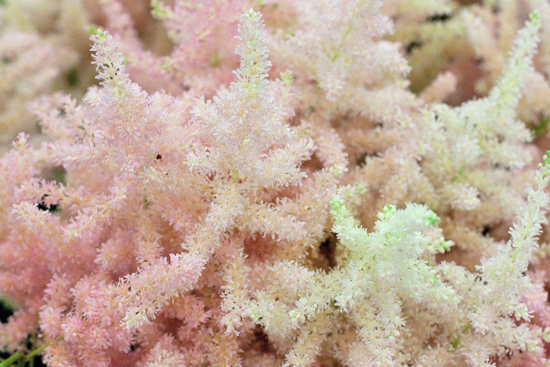 I'm so very happy that ranunculus are back in season! Not only the standard variety shown below, but Zest Flowers also have Cloni ranunculus in cerise, pale pink and creamy white.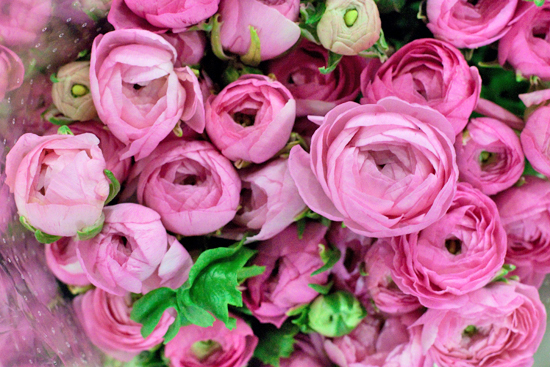 How about using these chilli peppers for autumnal bouquets?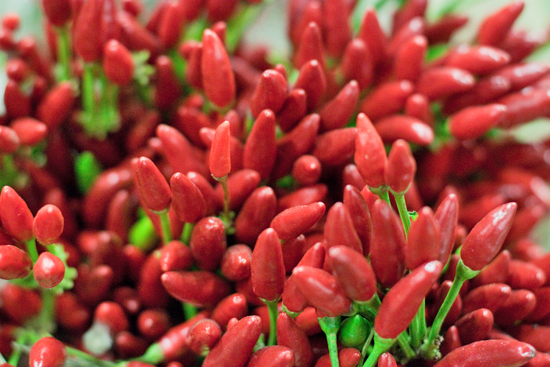 And if it's a prickly texture you're after, then look no further than this Asclepias Moby Dick.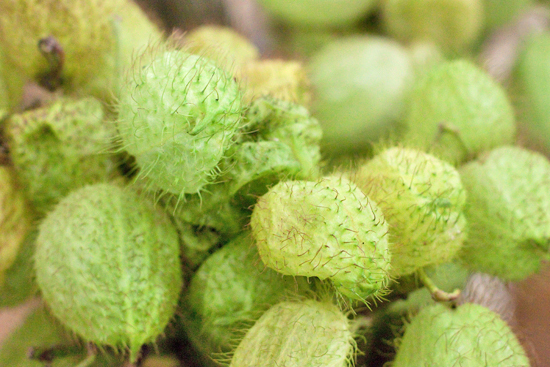 Or for a much softer look, how about this wonderful new variety of Amaranthus called 'Green Spider'?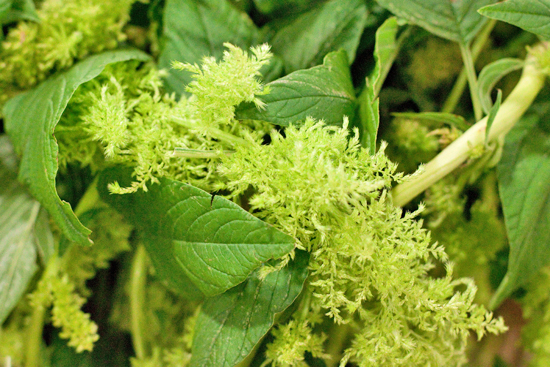 Reminding me of prickly pears are these Canna Lucifer Zaaddoos at Dennis Edwards Flowers.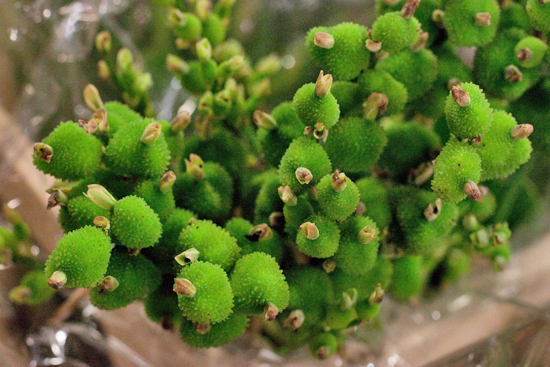 World Plants
Looking for the perfect plant to add a splash of green to a hotel lobby or restaurant tables? How about these Selaginella apoda plants at Quality Plants?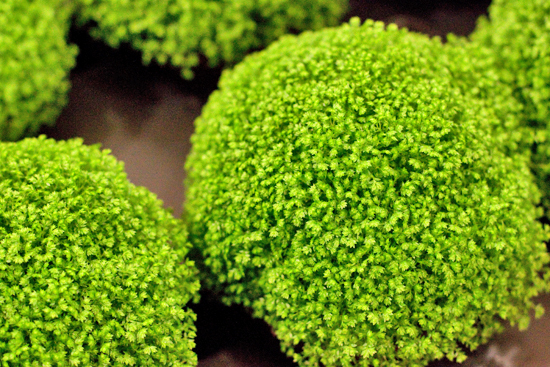 Or if it's fragrance you're after, they have Jasminum multiflorum.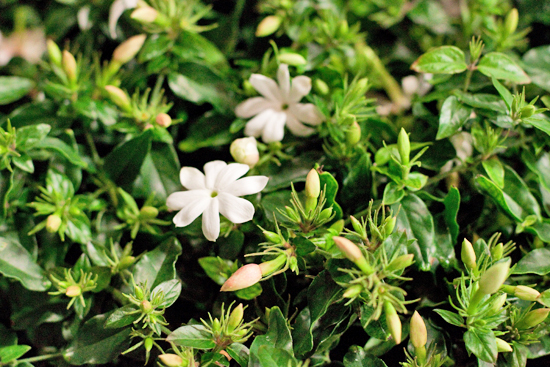 And they also have this new variety of rose plant called Alaska.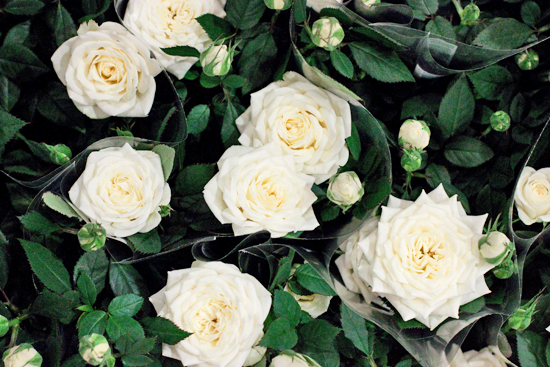 Evergreen Exterior Services have shelves upon shelves of cyclamen at the moment, in a kaleidoscope of colours. You'll be spoilt for choice!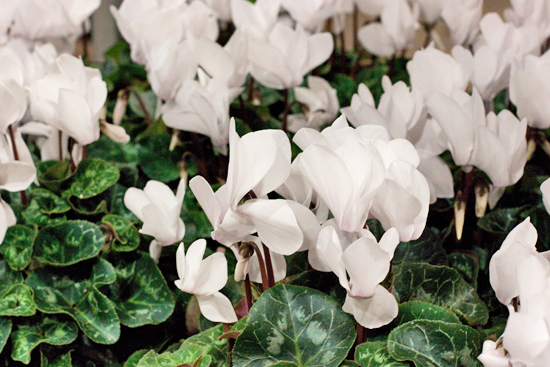 Have you seen these before? Saintpaulia Curlies Ocean with really unusual petals at Quality Plants. They certainly would be a talking point with your customers…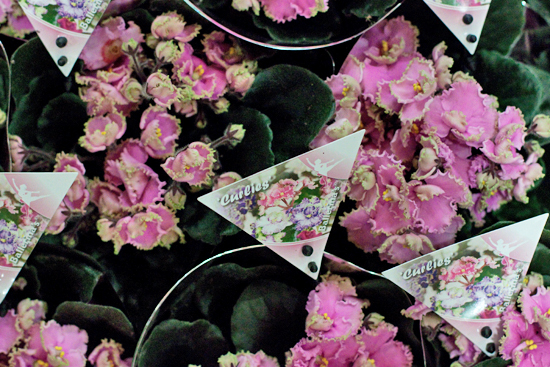 British Foliage 
Red dogwood has started to come in at Porters Foliage.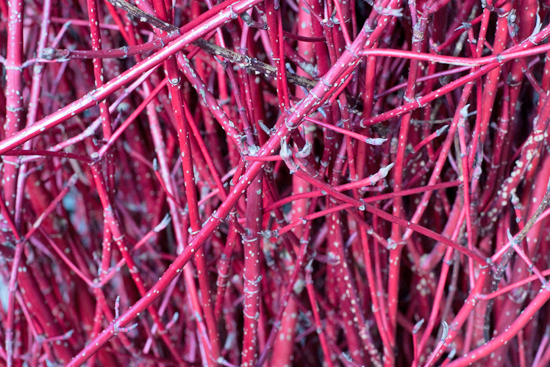 …and Aaron tells me that they'll be getting green dogwood in soon too.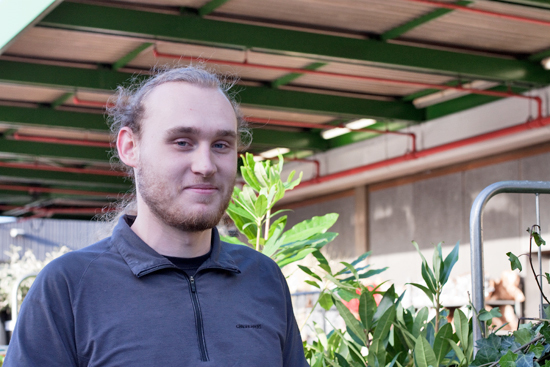 They also have this lovely oak, which would look fabulous in autumn hand-tieds.
Over at GB Foliage (http://www.newcoventgardenmarket.com/users/g-b-foliage), there's this beautiful beech…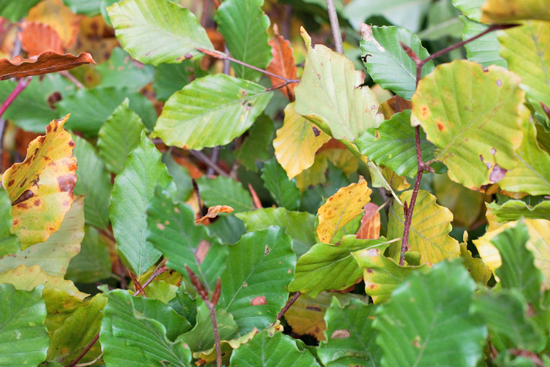 …and laurel, which is ideal for wreaths and funeral designs.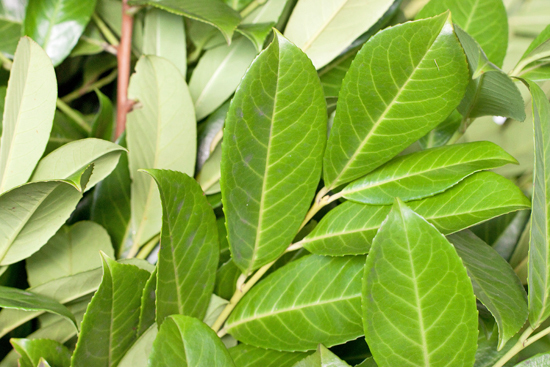 World Foliage 
Red flowering Eucalyptus populus is available at Porters Foliage.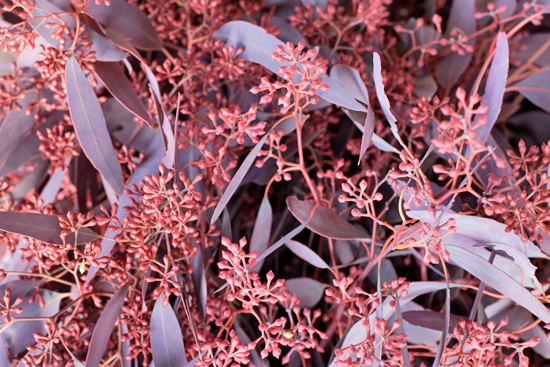 And inside, you'll find Pampas grass at Alagar, which is great for tall pedestal designs.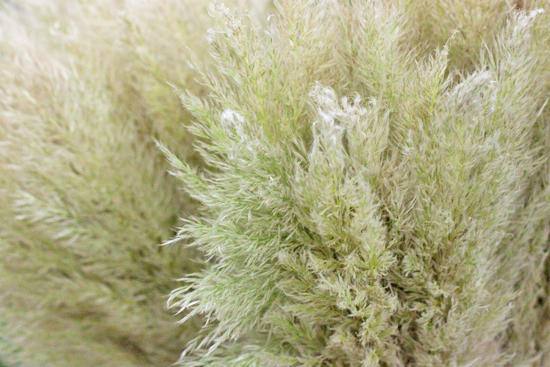 Sundries

The Flower Store, which is part of Bloomfield have a fantastic range of pots. I love these ones in particular with their crackle glaze effect.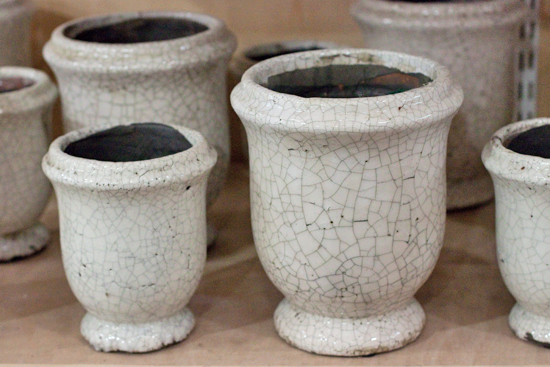 And it's never too early to start stocking up on sprays for festive designs! Donovan Supplies have a wide selection, not only of silver and gold…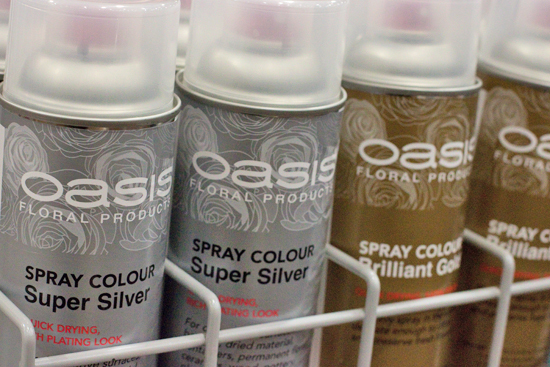 …but also colours such as pink, raspberry, fuchsia and burgundy!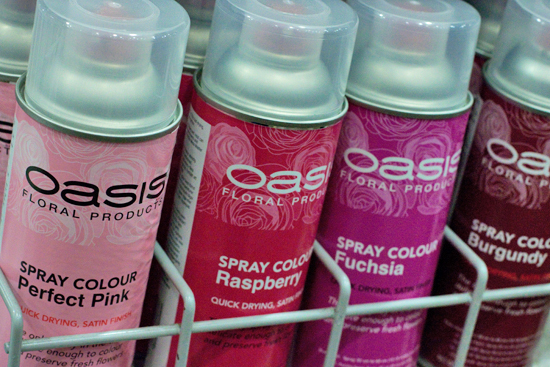 There's always so much for me to report on each month! I also spotted callicarpa, rose hips, lilac, dill, gloriosa lilies and eupatorium, to name but a few. Plus there was ilex and skimmia.  But they'll be featured in my next report…a bumper Christmas Special later this month. It'll give you the lowdown on the festive flowers, foliage, plants and sundries, which you can find at New Covent Garden Flower Market for Christmas 2014! In the meantime, please do ask away below if you have any questions or would like to make any general comments. We'd love to hear from you…