Thank you everyone for all your lovely comments about April's report. This month, it really is 'Peony Heaven' at New Covent Garden Flower Market, with lots of different varieties and colours, ranging from coral and pink to red and white. Now is definitely the time to make the most of these breath-taking blooms.
Isn't this Red Sarah Bernhardt variety at Bloomfield simply stunning?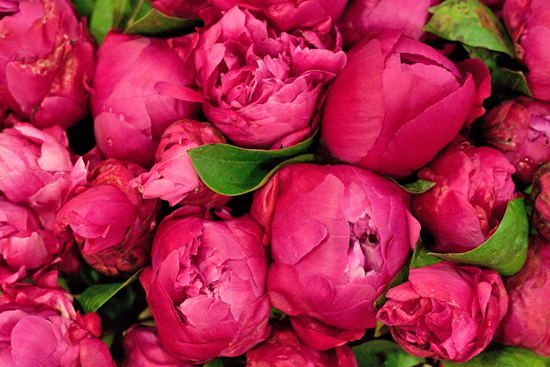 British Flowers
As we wave a very fond farewell to British narcissi for the time being, Scilla from Cornwall, stock (Matthiola incana) from Lincolnshire and Apollo iris from Guernsey can all be found at Pratley.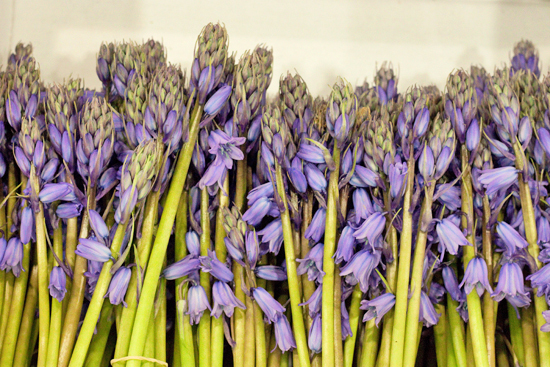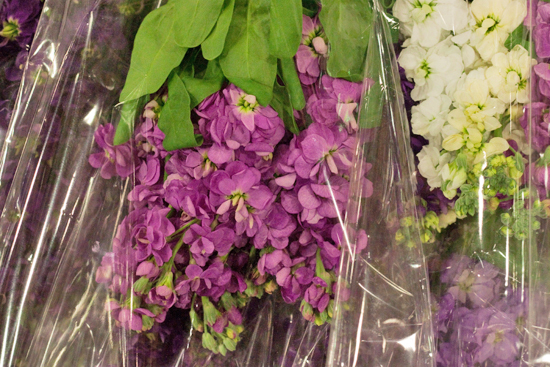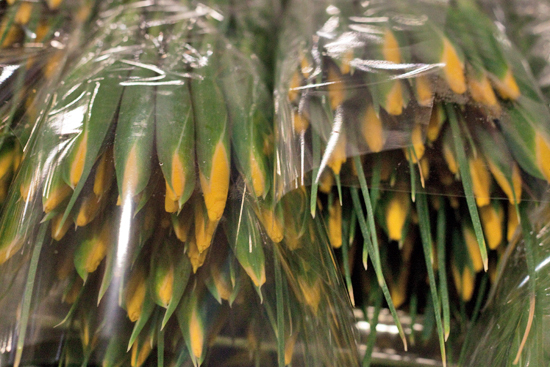 World Flowers

Back to peonies (Paeonia), and as well as Coral Charm, there's also Coral Sunset, which is pictured below.  Its blooms are just very slightly darker than Charm, but their petals also fade from coral to ivory.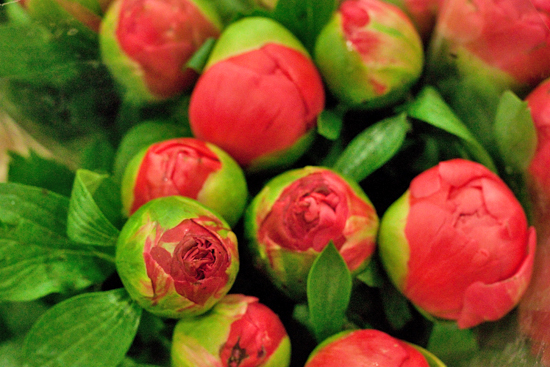 How about these Henry Bockstoce peonies with their wonderful crinkled petals?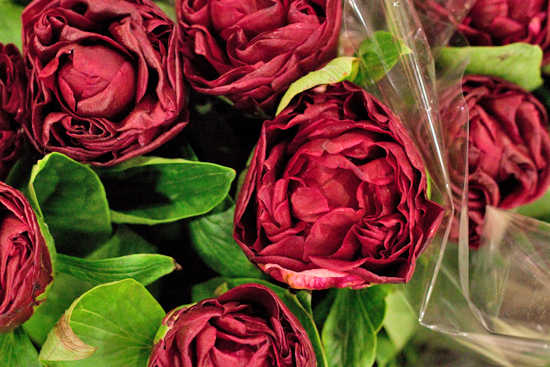 And following the same theme are these lightly scented Gardenia peonies. It's amazing to witness their transformation from tight buds and to watch their voluptuous blush-white petals unfurl.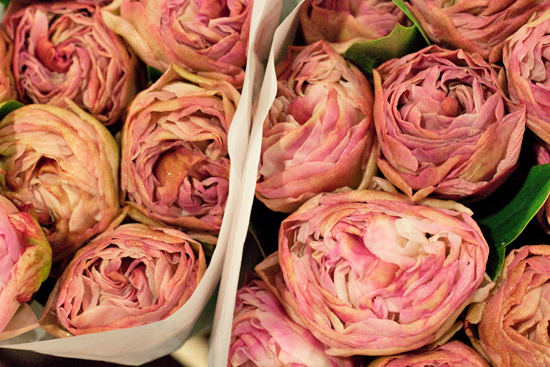 As well as these and Red Charm, Duchesse de Nemours and Sarah Bernhardt varieties, you'll also find Festiva Maximapeonies.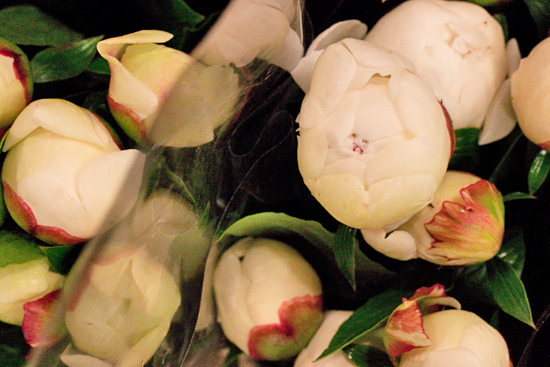 Dutch Calla lilies (Zantedeschia) are in abundance at DG Wholesale Flowers. Below are Schwartzwalder (dark purple), Captain Romance (deep pink), Captain Safari (orange), Florex Gold (yellow), Crystal Blush (white with pink blush) and Colombie (white).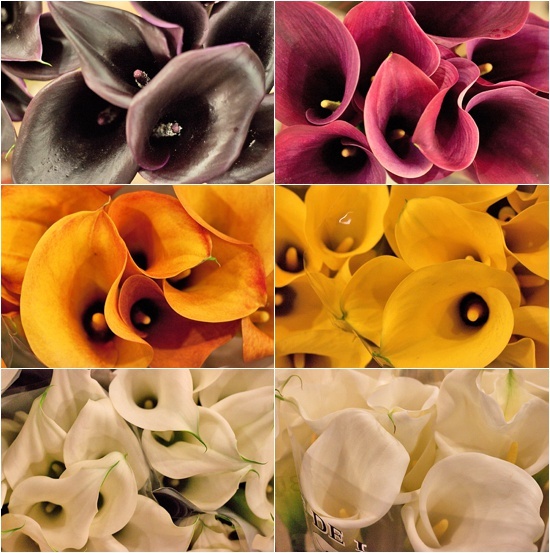 Over at Alagar, you'll find bunches of dainty Lily of the Valley (Convallaria majalis) stopping many people in their tracks, as they can't resist inhaling their intoxicating fragrance.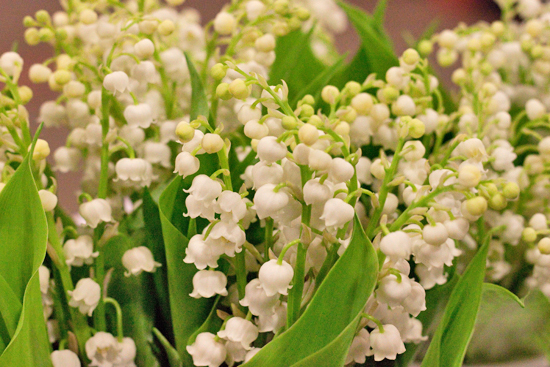 And they also have a wide selection of Dutch stock (Matthiola incana).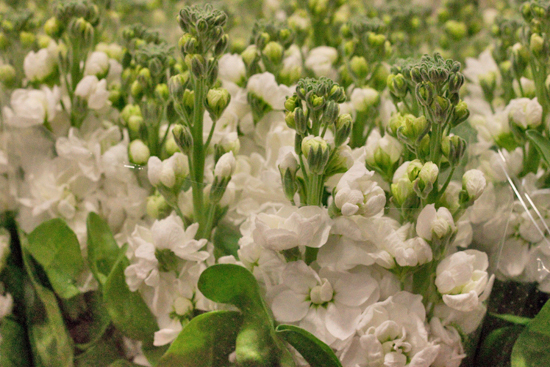 Amaranthus caudatus (Love-lies-bleeding), perfect for pedestals and candelabra designs, is available at Dennis Edwards Flowers.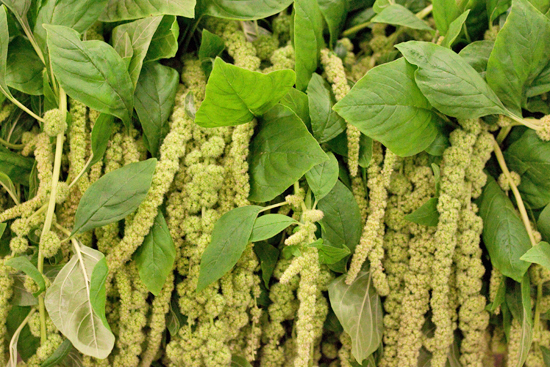 With the summer months just around the corner, more and more varieties of hydrangea are starting to appear at the Market. Have you seen this pretty one before, with its pale pink petals streaked with dark pink markings?  It's called Sweet Fantasy and it's available from D G Wholesale Flowers.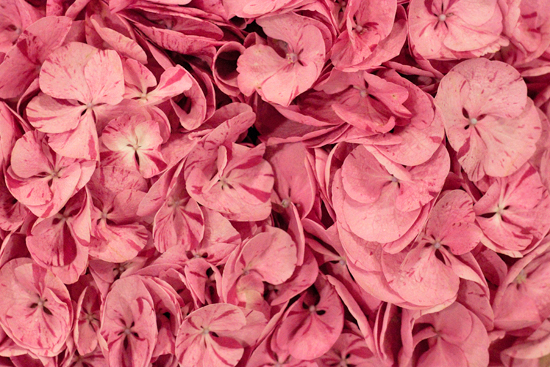 If you're looking for wedding flowers inspiration, how about these two stunners available at Dennis Edwards Flowers? The first one is a David Austin rose called Constance and the second is the well-known Yves Piagetrose.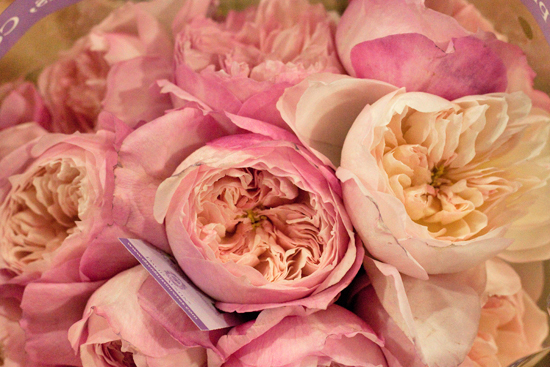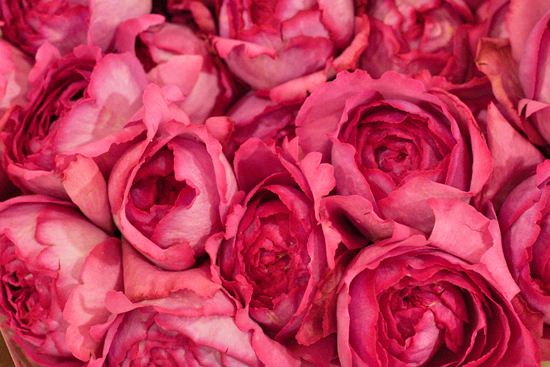 Aren't these Germini lovely? They're called Bokito.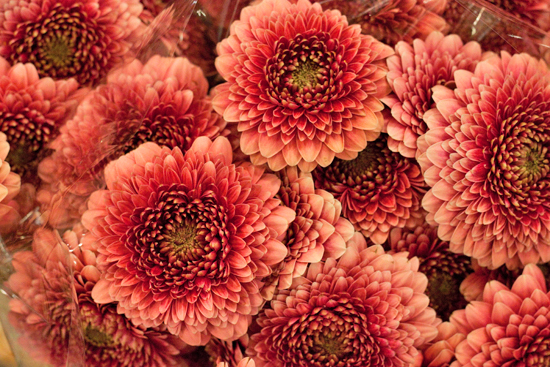 Sweet pea (Lathyrus odoratus) season is also here and you'll find lots of different varieties available this month, including this vibrant orangey-coral one.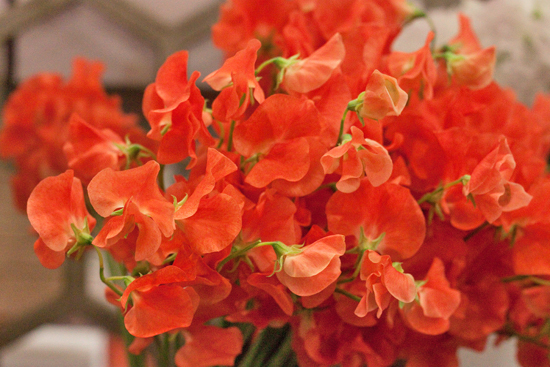 Alliums are starting to become more plentiful…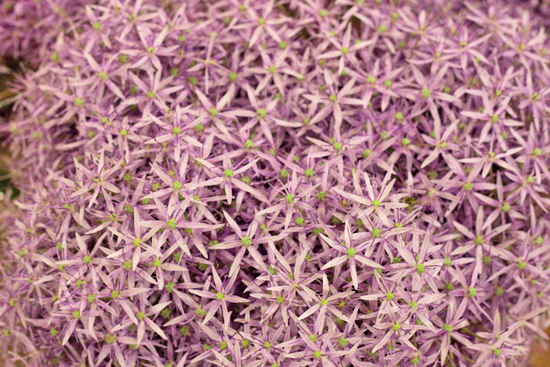 And you'll find Forget-me-nots (Myosotis) too.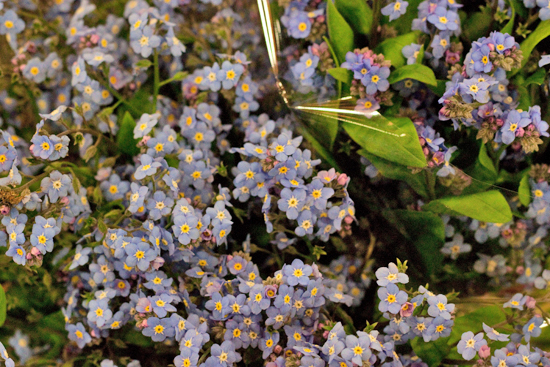 Plants
If you're looking for summer bedding plants, one of the wholesalers to visit is Evergreen Exterior Services, where you'll find the ever-helpful Paul and his colleagues.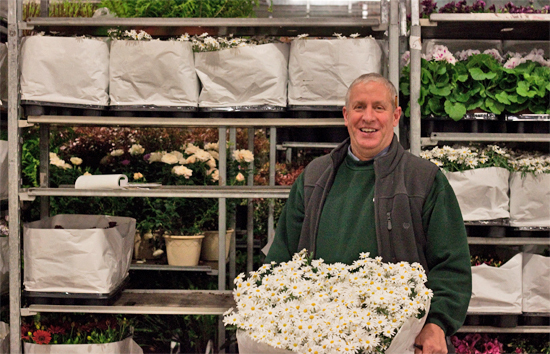 As well as Marguerite daisies, they also have pelargoniums aplenty.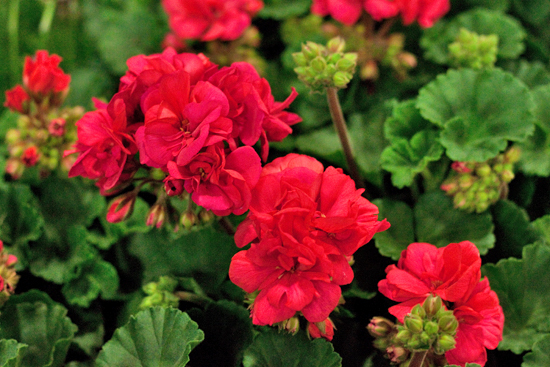 Plus there's Armeria maritima.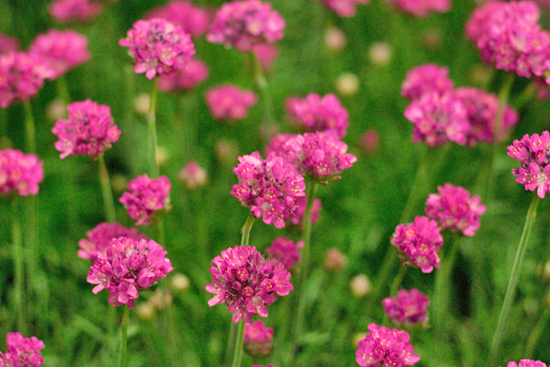 And these stunning hydrangea plants with their pale pink double flowers.  They're called You & Me Forever.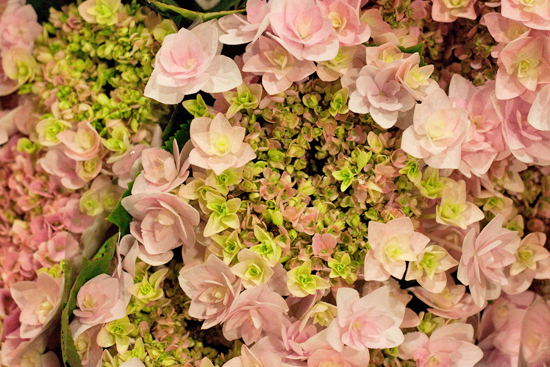 British Foliage 
Outside at Foliage Row, you'll find bundles upon bundles of lilac (Syringa)…not only the lilac variety, but the white one too.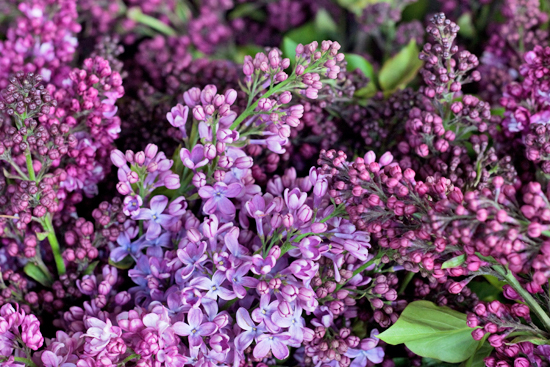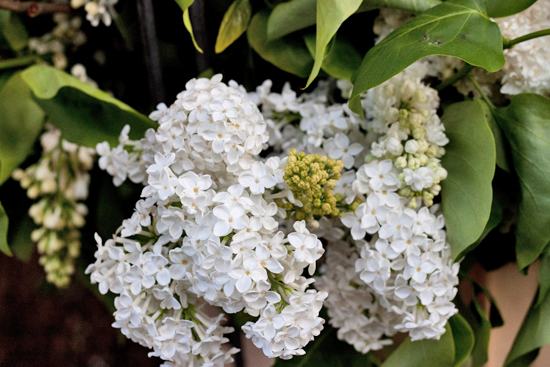 And if you're after the 'just-picked' look for your designs, head to GB Foliage, where they have containers overflowing with frothy cow parsley.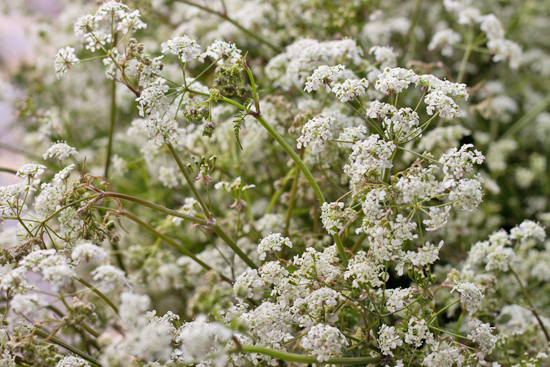 At Porters Foliage, you'll find box (Buxus).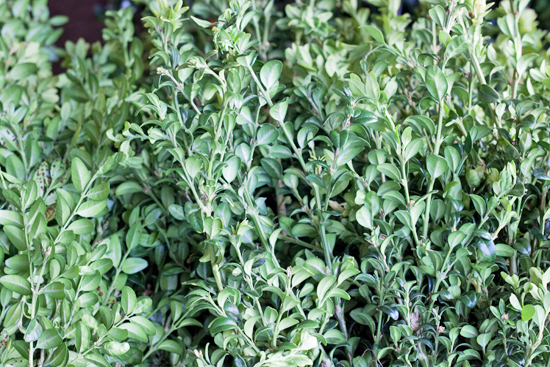 And if it's Laurel (Prunus laurocerasus) you're after, you'll find it at GB Foliage…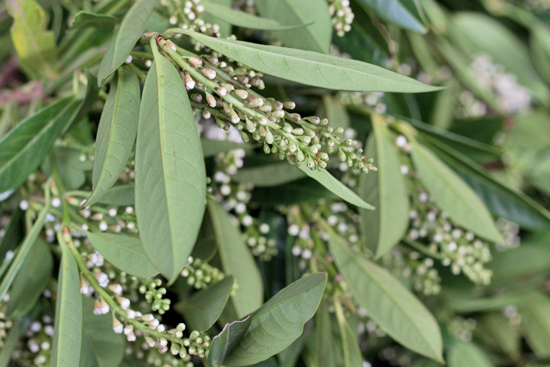 …where they also have these beautifully scented jasmine trails…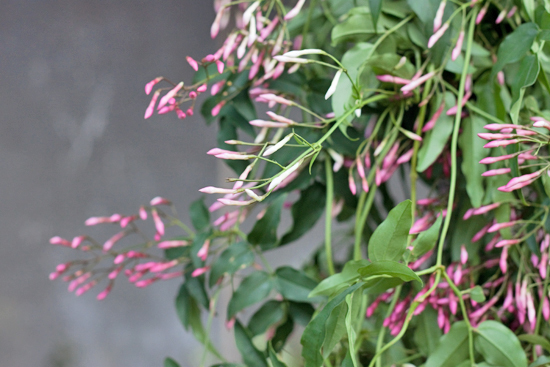 …and Weigela.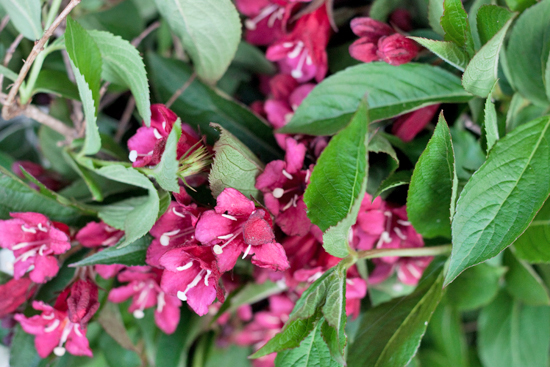 And at Porters, there's an abundance of Camellia.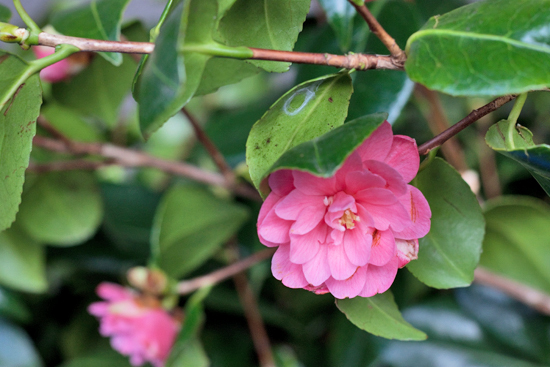 Sundries
Tucked away by Gate 9 at the Market, right behind Evergreen , is the hidden gem that is Pollards. Here you'll find an extensive array of sundries and the wonderful Steve Pollard.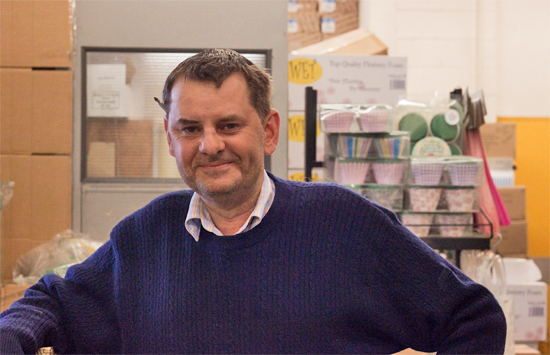 Steve has a wide range of floral foam products, perfect for using at weddings and events, including Florettes (for hanging displays), Lady bouquet holders, Le Bump (to create clusters and focal points) and angled handle bouquet holders too.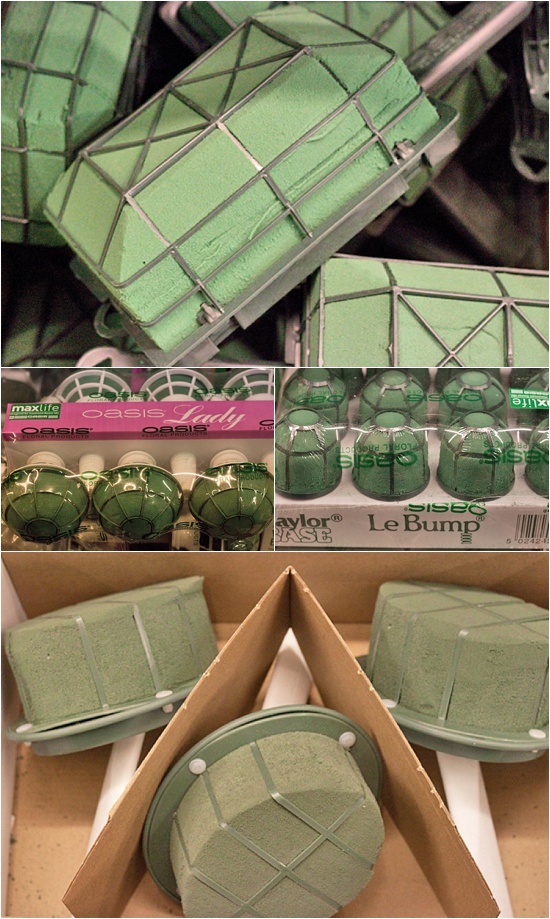 Over at Quality Plants, there's a new sundries area to complement their range of plants. You'll find pots, baskets, wooden crates, obelisks, lamps, ornamentals, soil and much more besides! Do check it out the next time that you're at Nine Elms.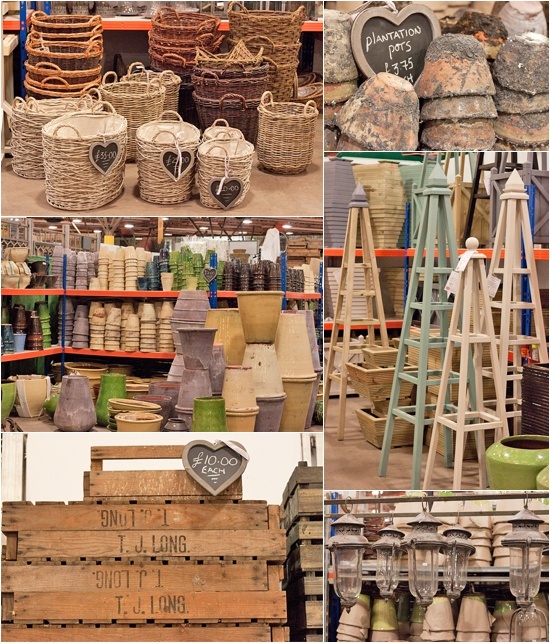 I'd like to wish lots of luck to all the florists taking part in the RHS Chelsea Flower Show and Chelsea in Bloom this month! And if you're looking for inspiration, especially with the wedding season approaching, I'm sure by visiting the Market you'd come up trumps! We look forward to see you very soon. 
And please do ask away below if you have any questions or would like to make any general comments. We'd love to hear from you…