The weather continues grey, wet, and weirdly warm, with little discernable change of season; but we're wiping the slate clean.
"Midwinter spring is its own season
Sempiternal, though sodden towards sundown,
suspended in time between pole and tropic."                      
TS Eliot, Little Gidding
You might know exactly how sodden, after this year's meteorological activity.
The weather continues grey, wet, and weirdly warm, with little discernable change of season; but we're wiping the slate clean. Out with the fake, in with the natural. Out with berries, pine branches and all things red; in with blossoms, moss, and naked twigs. Pack away gold spray and canned snow, unfurl reels of pastel ribbons. It's spring!
As a palate cleanser to rinse the tinsel and twinkle from our mouths, here's a glimpse of Best's glassware range.  I'm loving these shades for nails, shoes, sofas – and vases! If you feel drained of inspiration, perhaps some new sundries – for contracts or retail – would spark your creative batteries. Try a little trip to Vauxhall to perk you right up.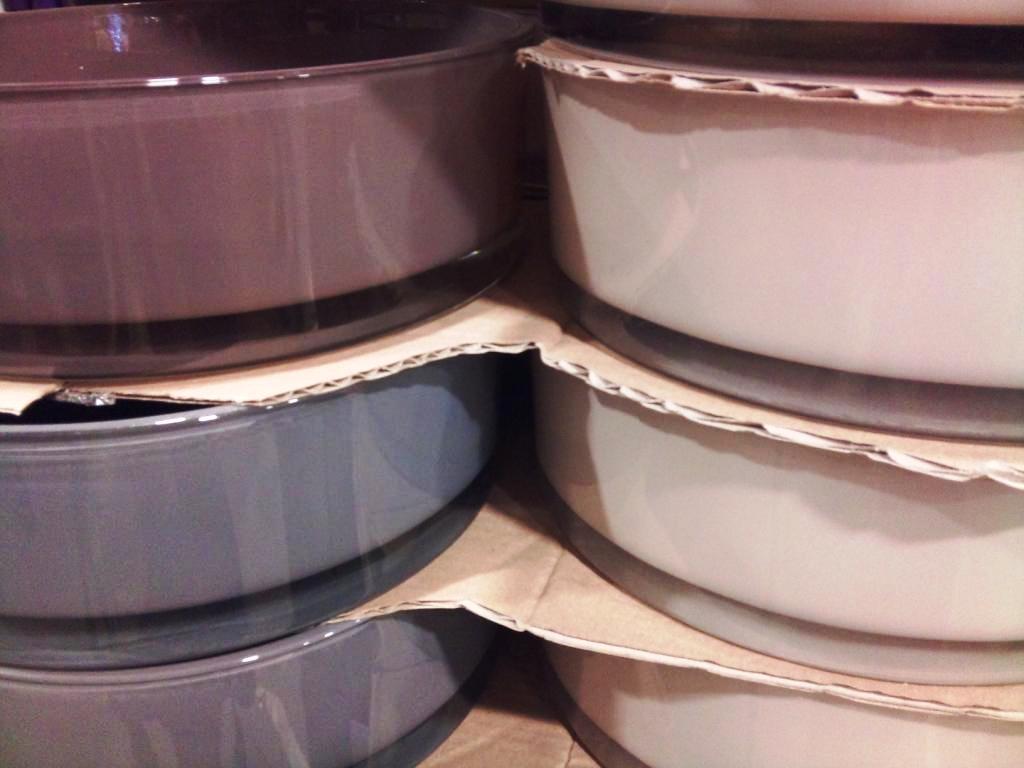 Spring is new beginnings for all of us. Cracking the spine of a new diary. Starting accounts for a new tax year. Delivering a baby lamb (ok that one's a little more unusual…) New Covent Garden is a fanfare of all that is fresh and new  – the earliest magnolia buds, sappy leaves breaking furry shells;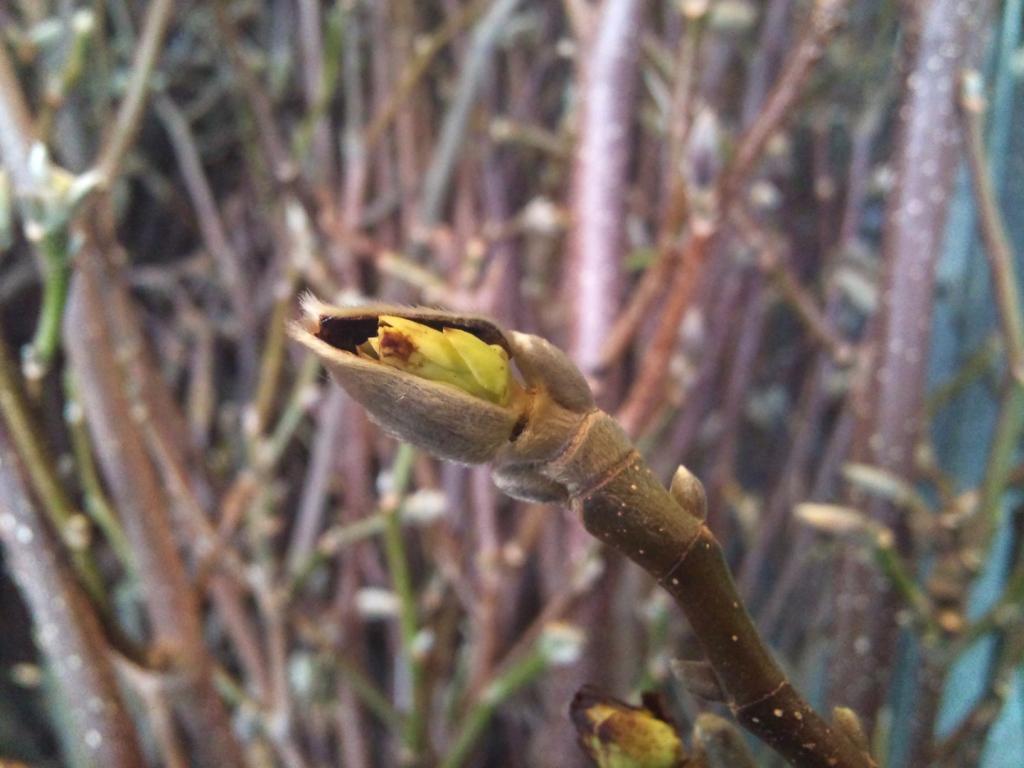 golden fireworks of forsythia (and fat lily buds);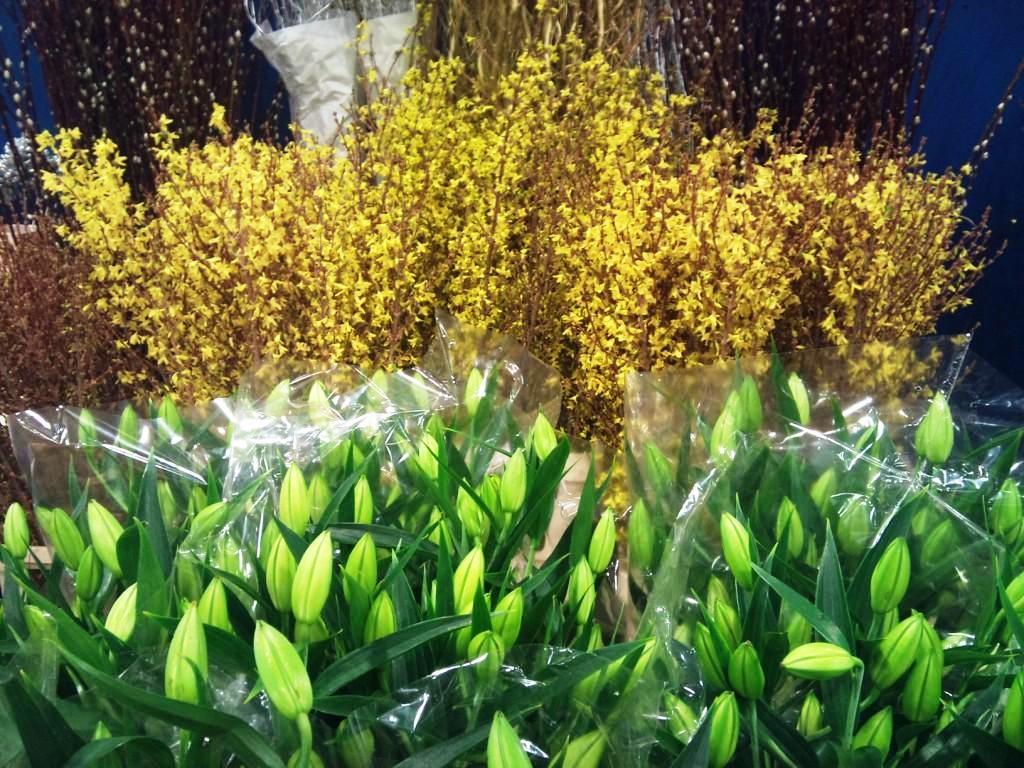 pure-white prunus blossom;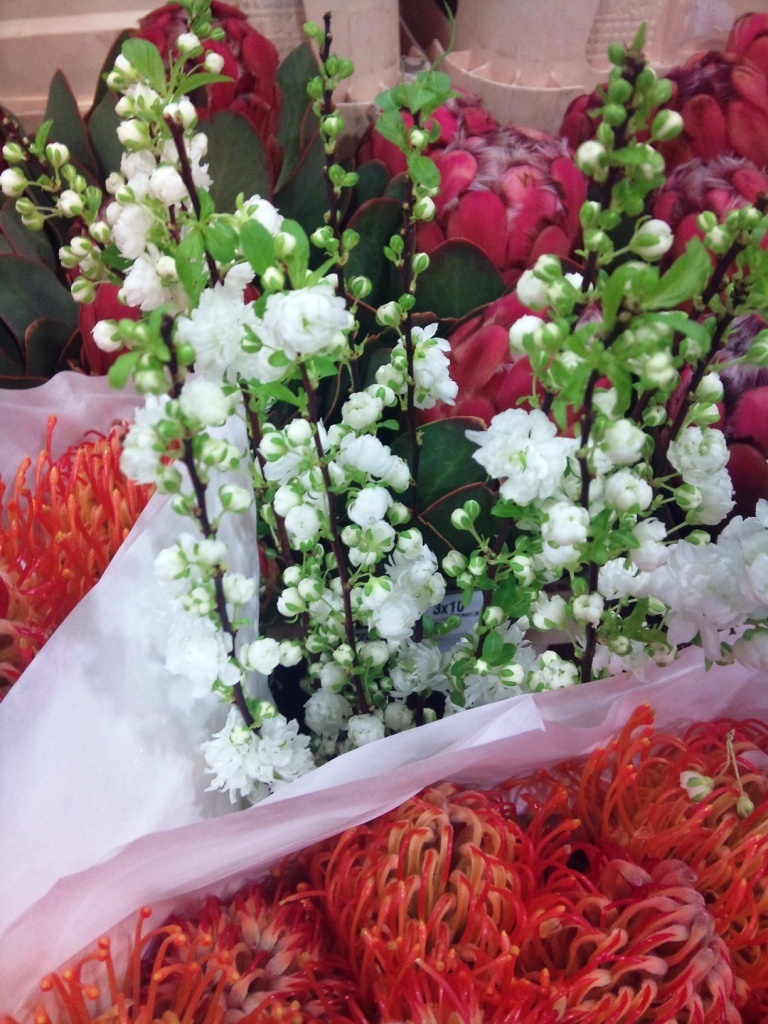 hyacinth bulbs bursting into growth;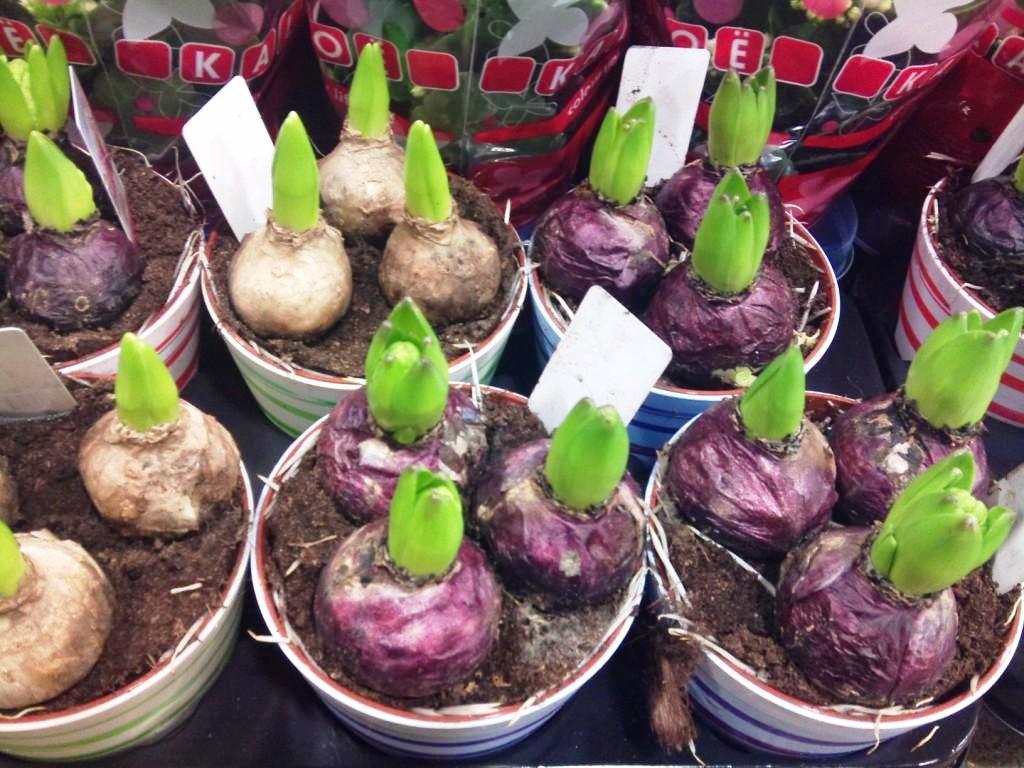 bunches of dainty muscari. Incidentally, don't you wish breeders could develop a muscari the size of a red-hot-poker – wouldn't that be a sight?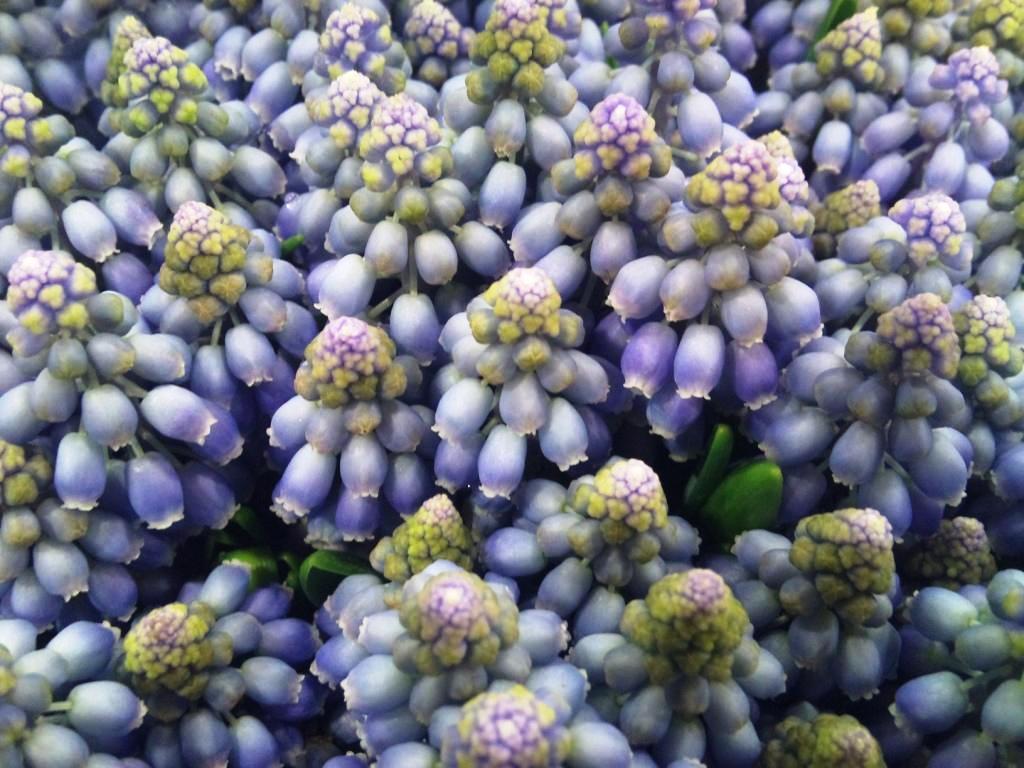 There's a wave of fragrant floral perfume rippling around SW8 : English-grown paperwhitenarcissi;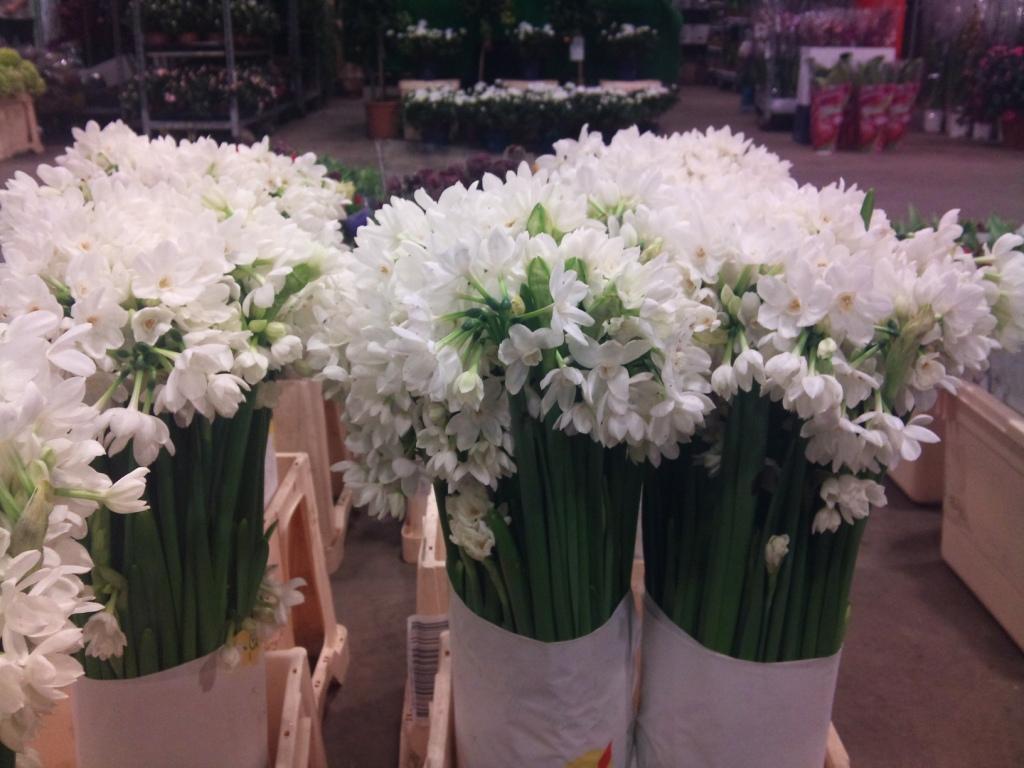 delicious hyacinth;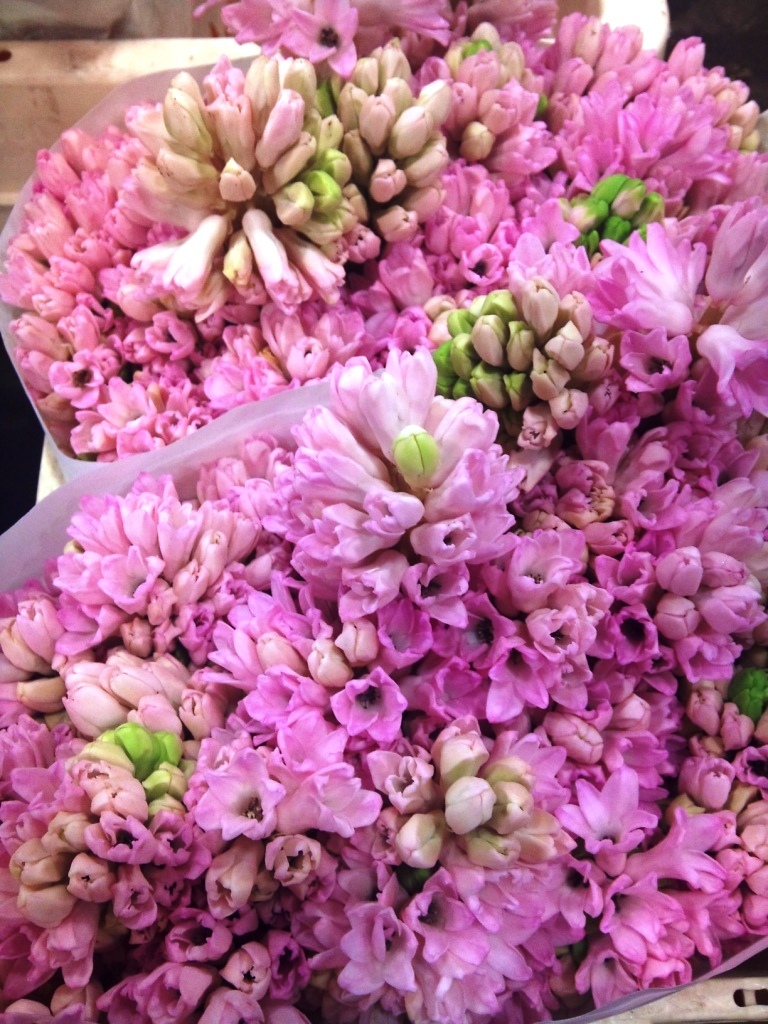 elegant freesia (here with clematis);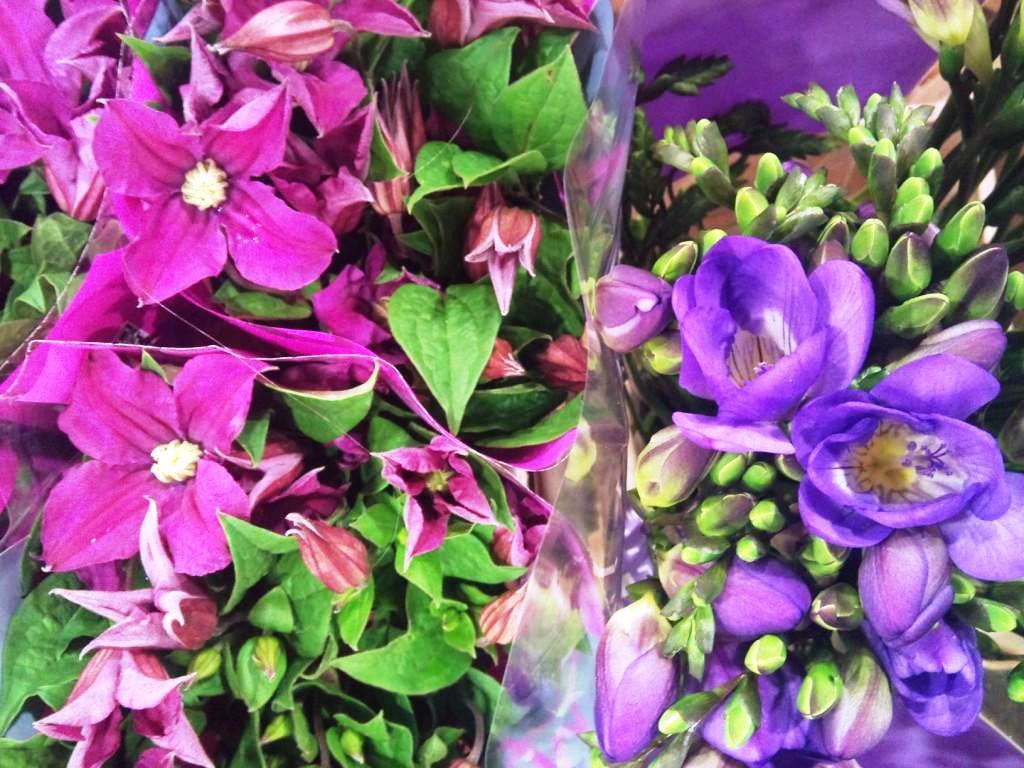 and lilac, in white and, er… lilac!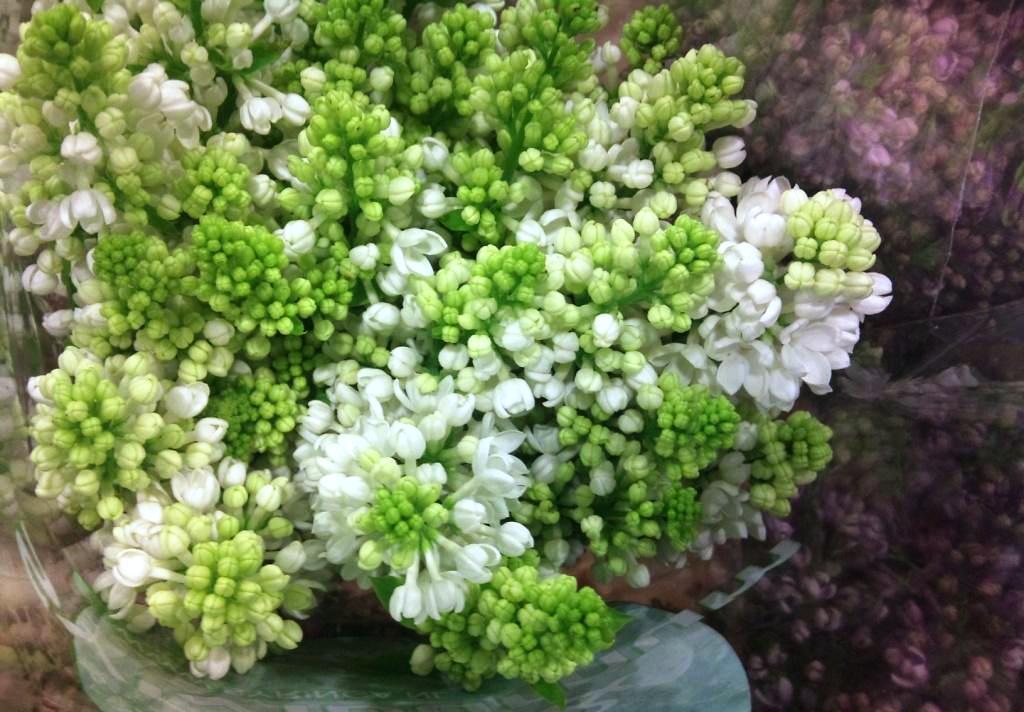 Spring is the time for possibly the most beautiful flowers : gentian, blue of the finest lapis in Medieval icons;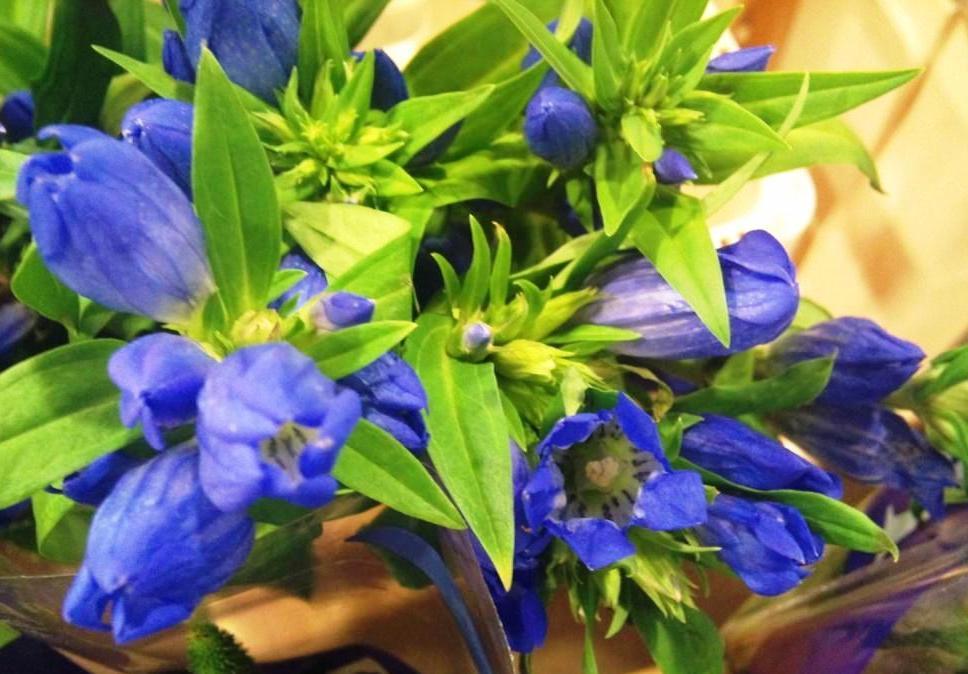 exquisite hellebore, in white and dusky purple;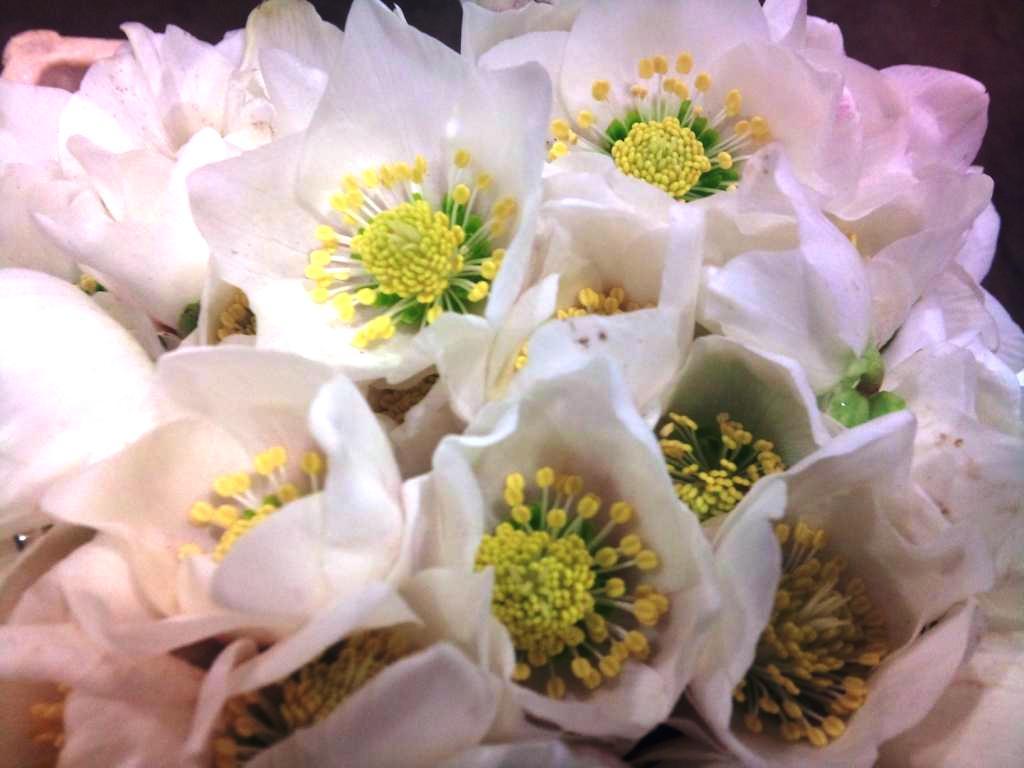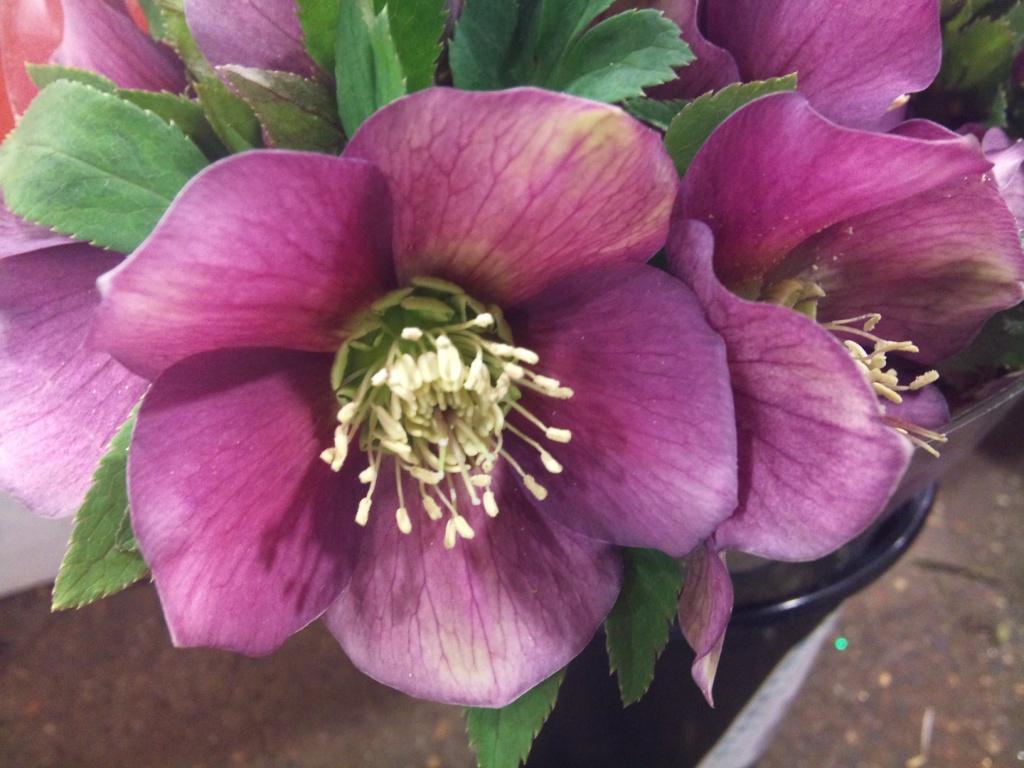 nerine, (here with bouvardia, another pretty cold-weather flower);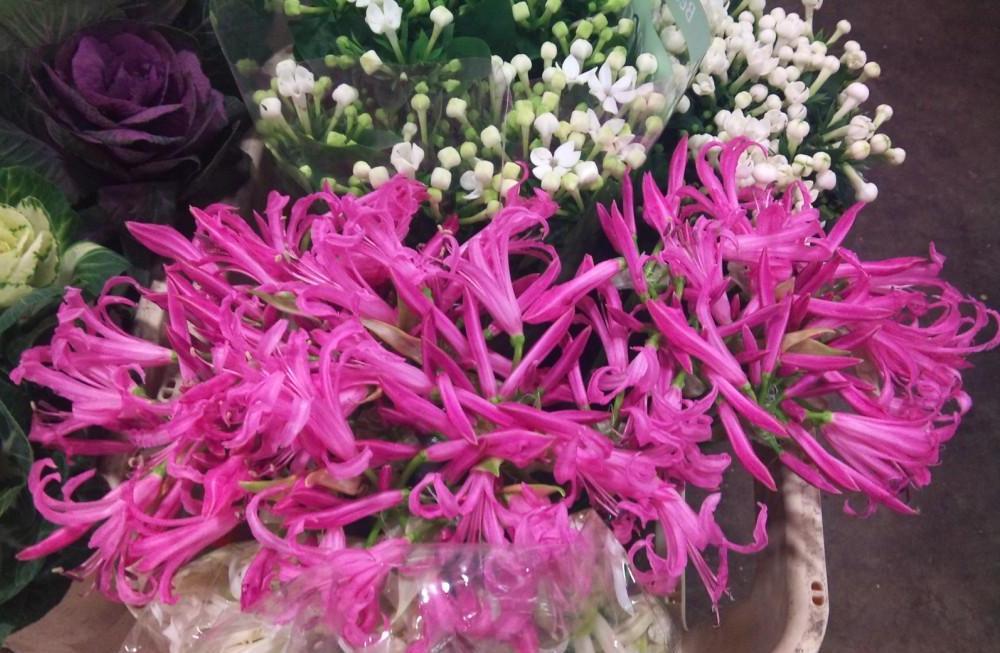 agapanthus, a stormy sky;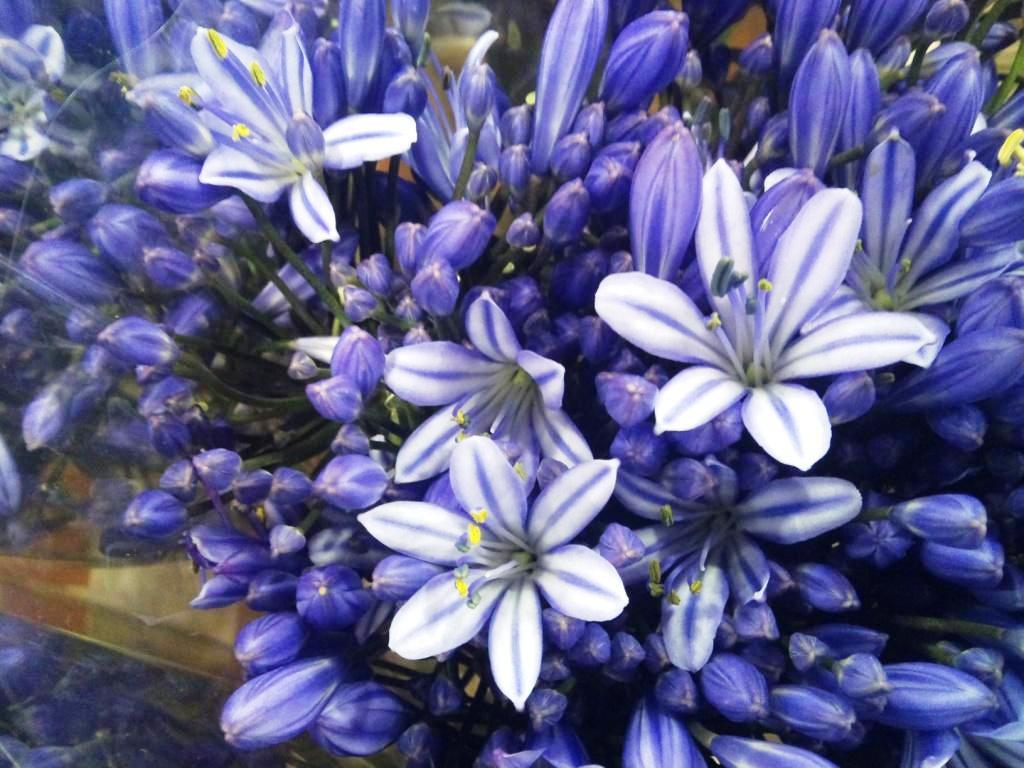 and soft peach amaryllis.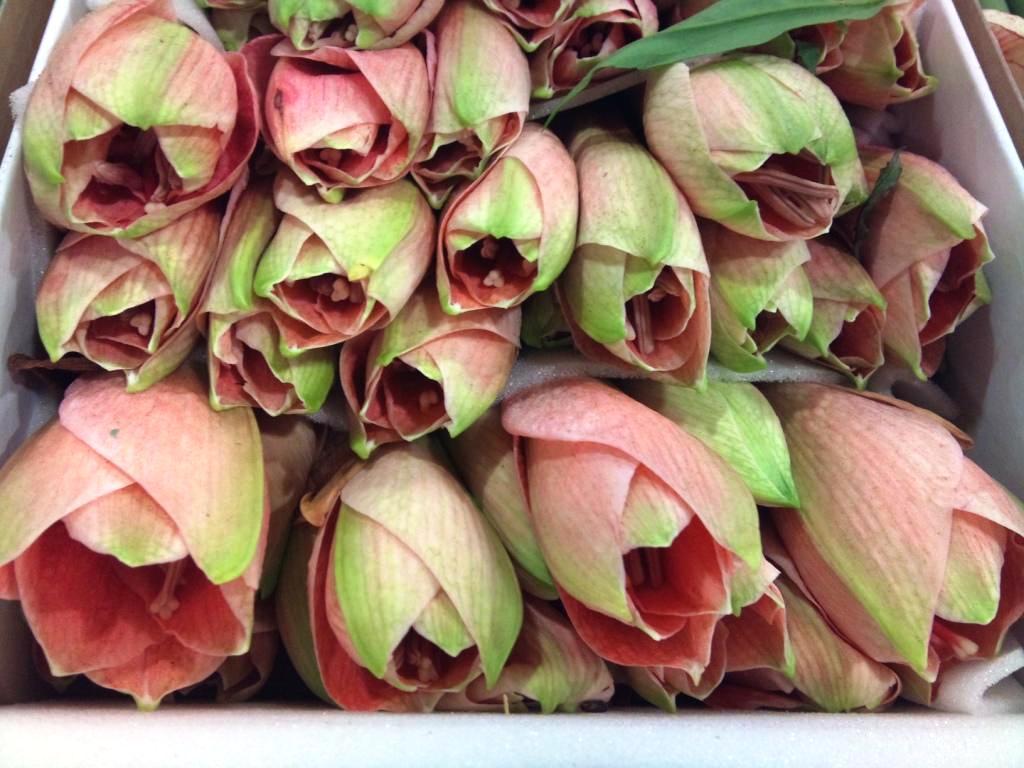 Seasonal surprises await us: camellia branches wrapped up like gifts of spring;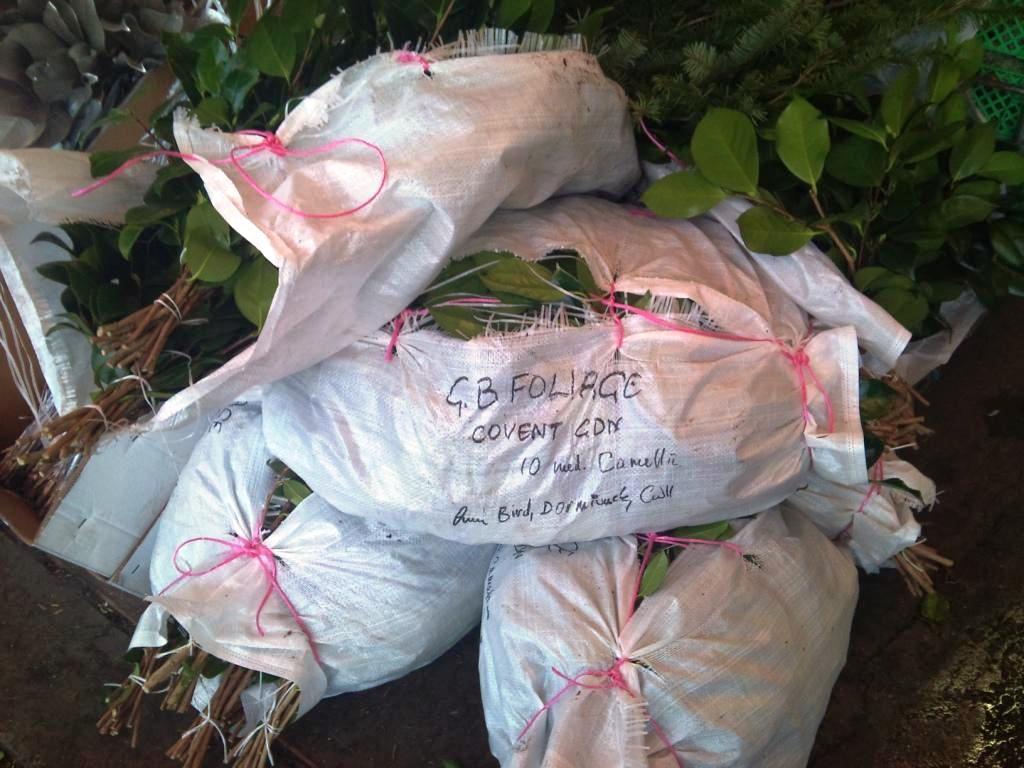 Primula obconica, a cheeky change from pansies (though wear gloves if you're prone to allergies);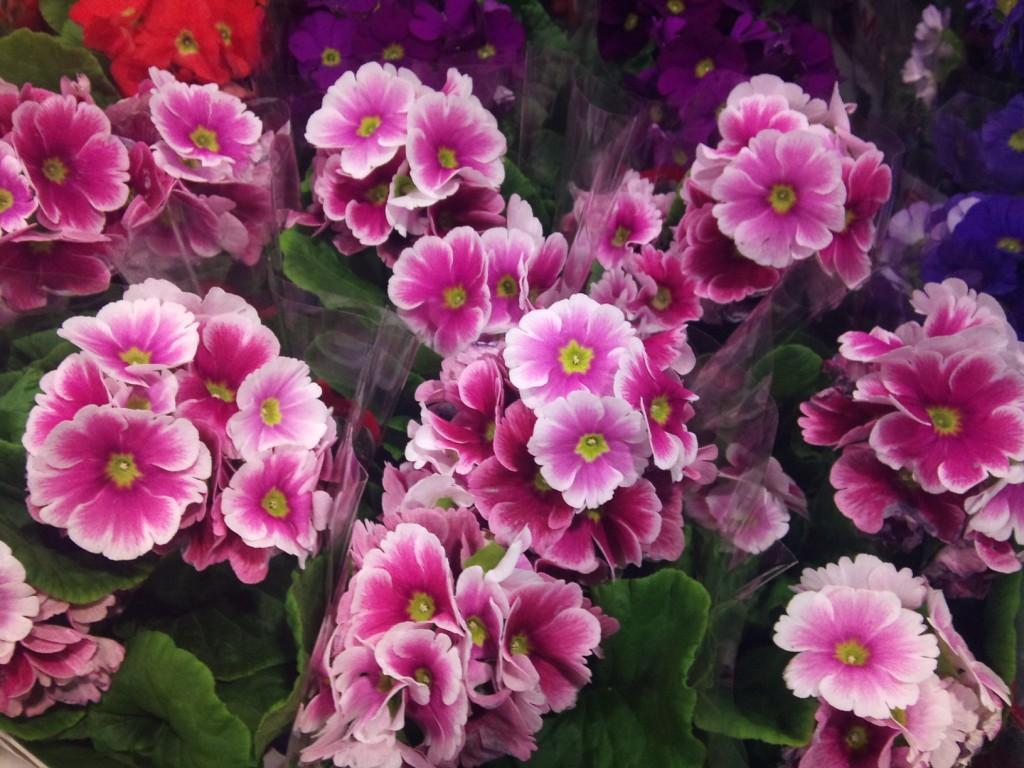 gorgeous satiny poppies – the label says "Papavera Riviera", fun to say out loud, and a little poem as well!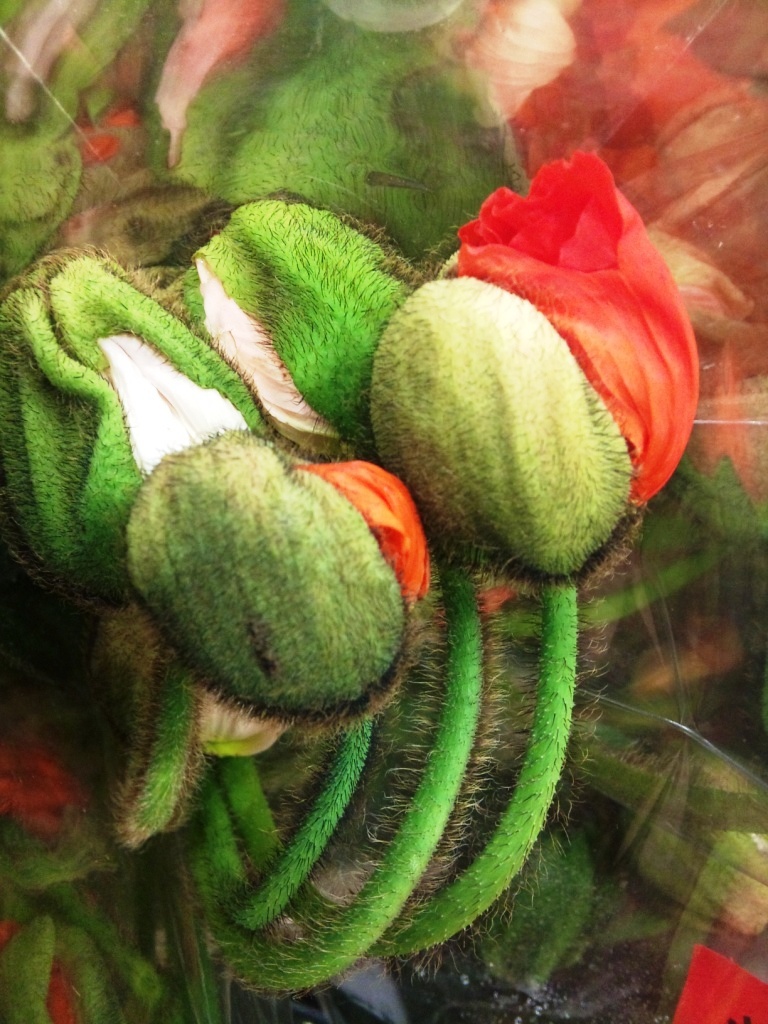 If you can't stand too much excitement, there's all the classic favourites too : tulips in boggling abundance, all colours, styles, and quantities;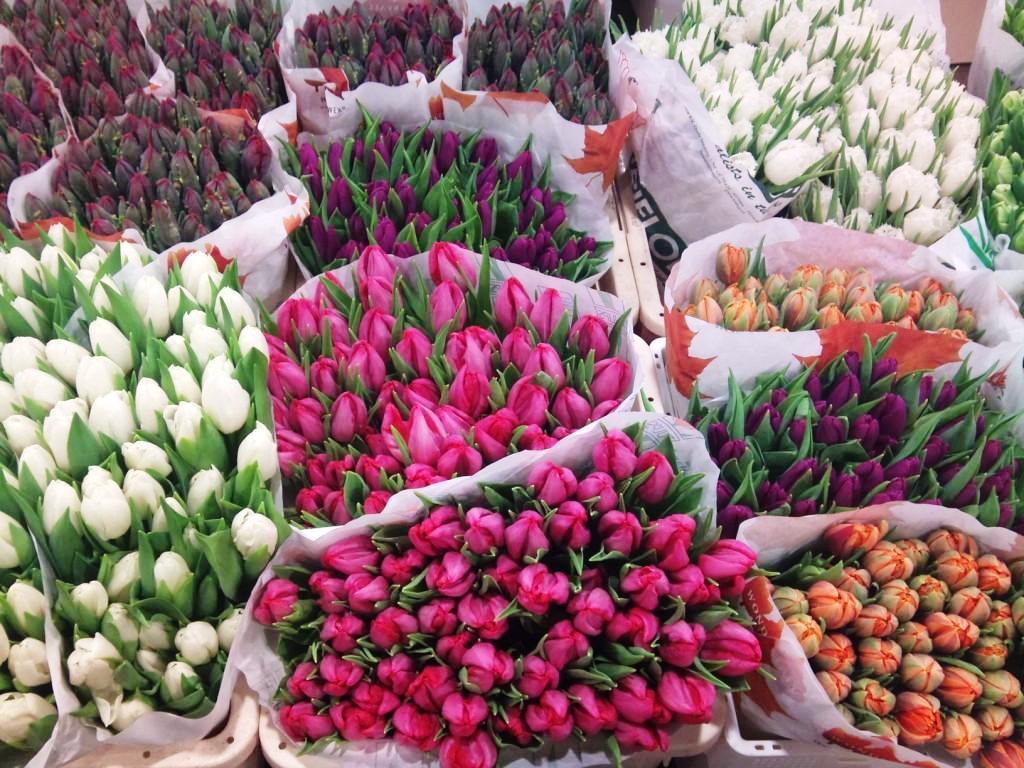 fluffy green heads of Viburnum opulus, guelder rose;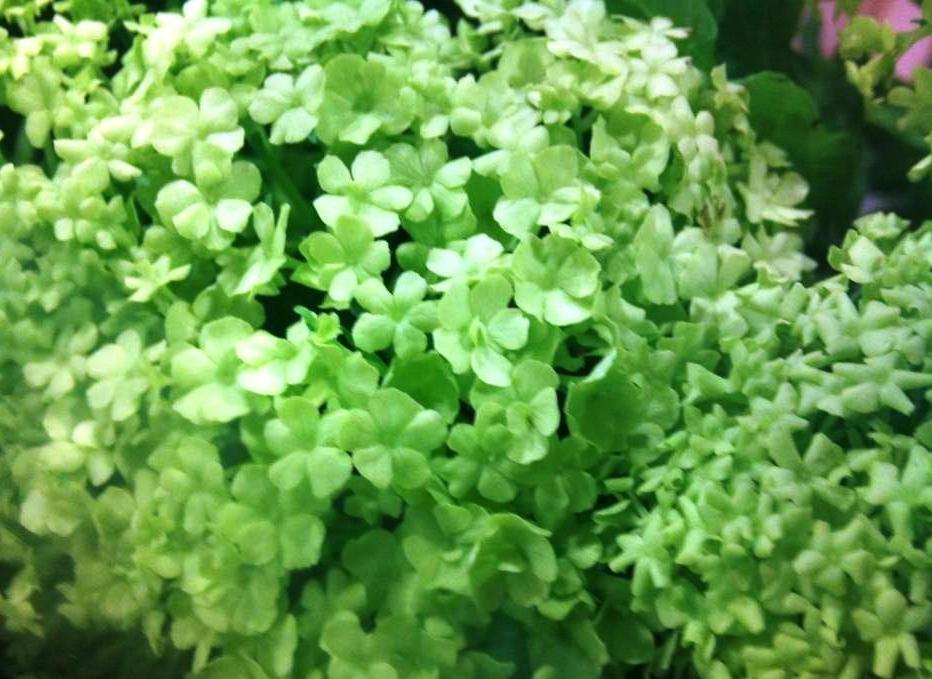 swirly ranunculus, in a tutti-frutti pick-and-mix of candy colours (since Woolworth's went under, can you still get pick and mix?);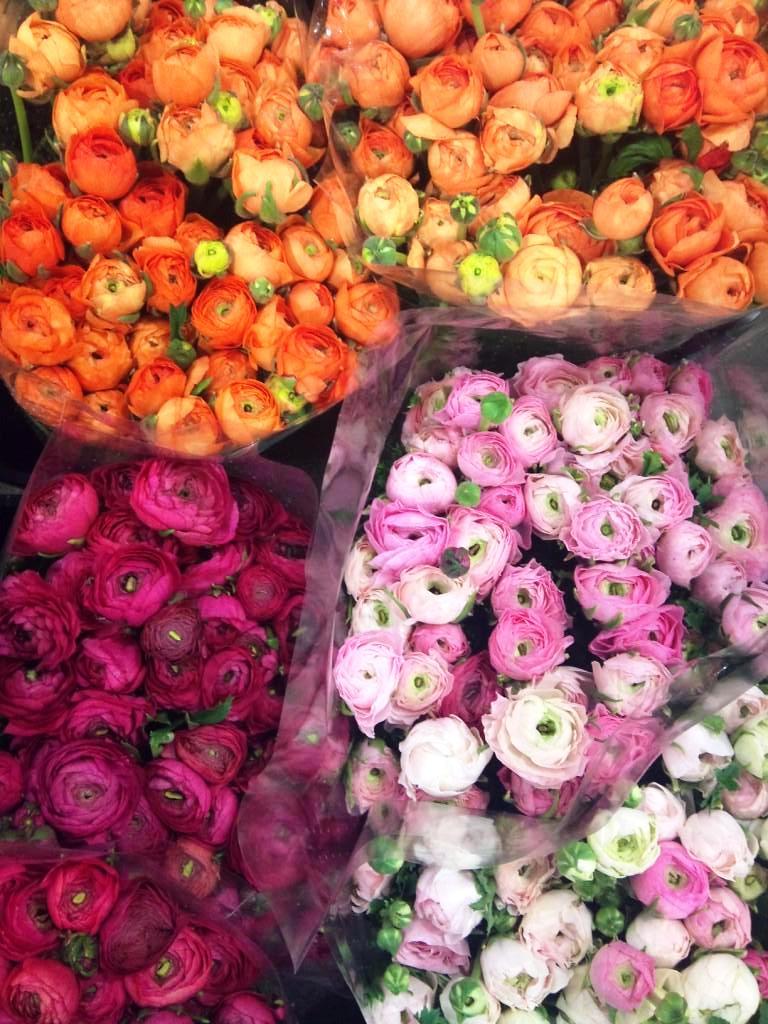 cobalt blue iris;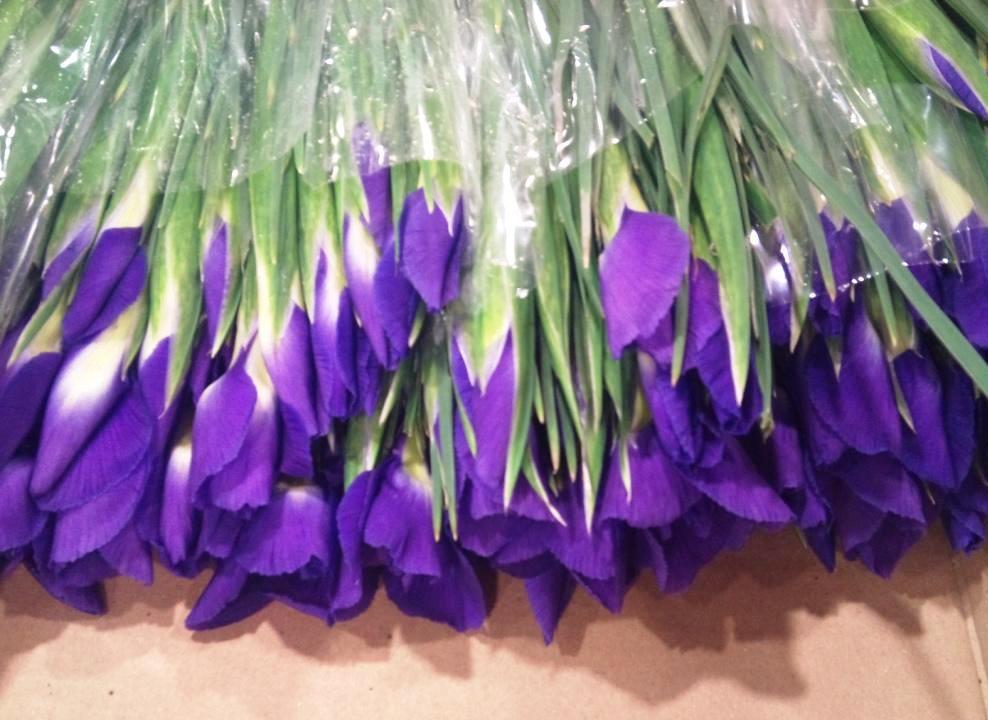 banks of bright azalea;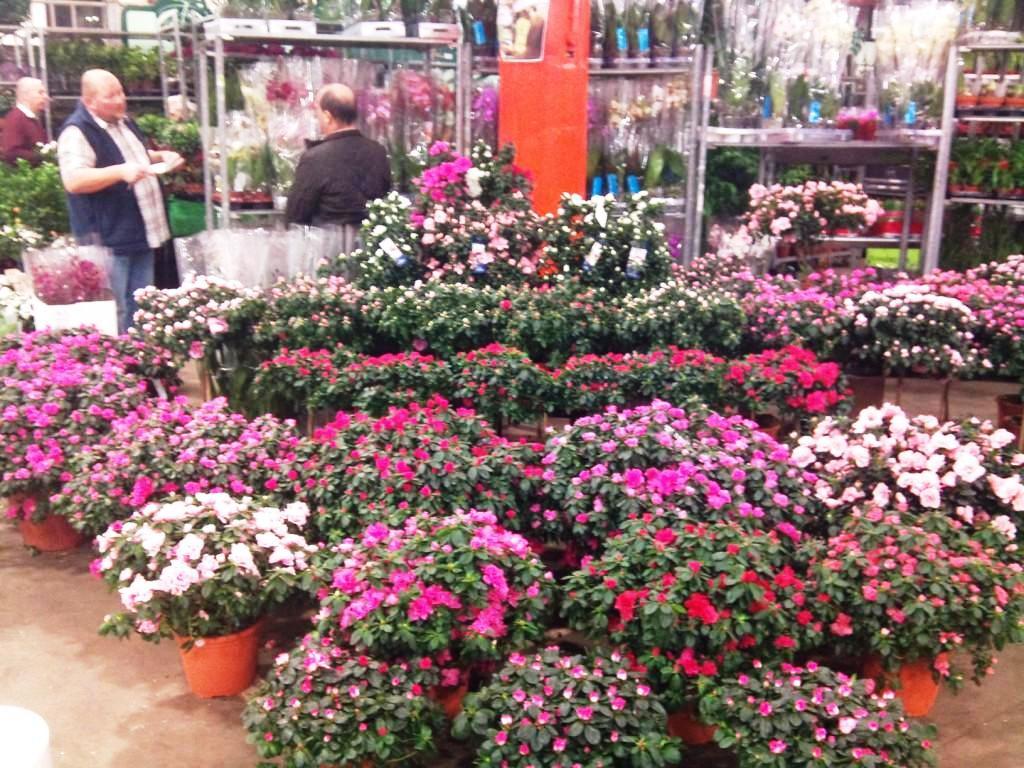 and of course, daffodils. Spring wouldn't be complete without them. I know they're dirt-cheap loss leaders in the supermarkets, but they're attention-grabbers for many high street florists too, however posh the street. They lure customers over, with the promise of instant spring – and that's when you pounce with your novelties and specials. Well, maybe not pounce, exactly… you don't want to scare them off.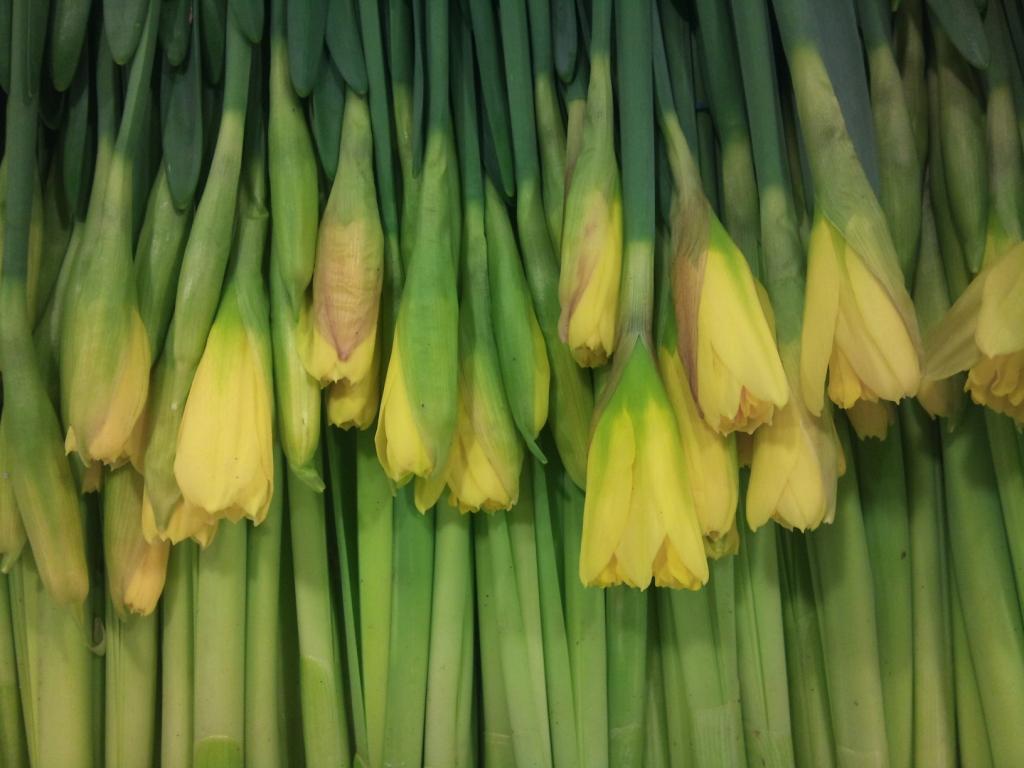 Try new beginnings  – or an end to old habits – at work this month. Now's the time to revamp your sales space, reorganise the workshop, or rejeuvenate the website. No-one's got much spending money - so use this time of fiscal abstinence for a bootcamp staff training regime. Boost your financial fitness with an accounting course. Slim down your stock levels.
Jolt your customers out of their post-xmas slumber with a showcase of your wildest, weirdest, freakiest ideas. Try out new products, test run techniques. You can go back to tried-and-true come February, when you need to get orders out of the door, asap!
I'm trying a new beginning myself, so from next month you'll find the lovely Liz here in my stead. It's been wonderful sharing my view of the Market with you – I hope you enjoyed it too. Wishing you everything you need to be happy, in 2013.
"What we call the beginning is often the end
And to make an end is to make a beginning
the end is where we start from."