With spring just around the corner, muscari, lily of the valley and fritillaria are starting to make a very welcome reappearance at New Covent Garden Flower Market. And ranunculus, tulips, hyacinths and anemones are in plentiful supply.
A firm favourite with brides-to-be is this stunning pale pink variety of Cloni ranunculus called Hanoi, which can be found at D G Wholesale Flowers (http://www.newcoventgardenmarket.com/users/d-g-wholesale-flowers-ltd).
Read on to discover more beautiful blooms, which are available at Nine Elms this month...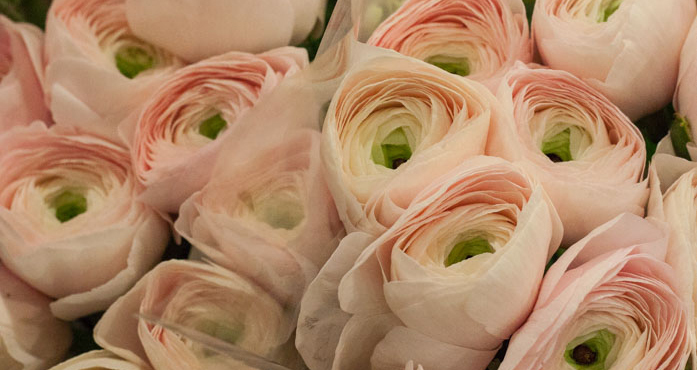 British Flowers
Amazing, I know for this time of year…but stocks (Matthiola incana) from Suffolk can already be found at Pratley!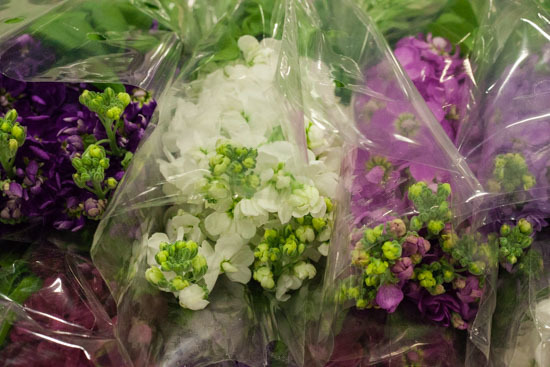 There are boxes upon boxes of British tulips. And at Zest Flowers, you'll find these beautifully scented Soleil d'Or narcissi from the Scilly Isles.

And just in case you missed it, here's a link to my recent Product Profile report all about these popular blooms.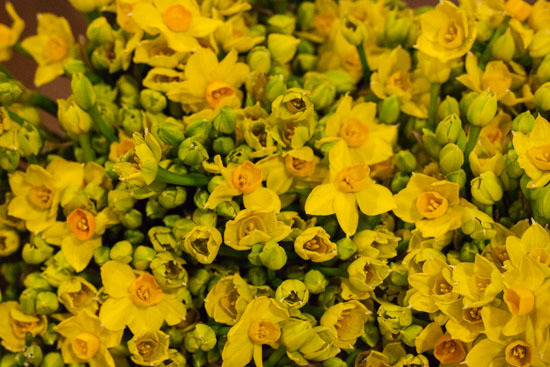 World Flowers
There are lots and lots of different kinds of tulips around at the moment. This red variety called 'Arie Alkemade's Memory' would be perfect for those customers looking for an alternative to red roses on Valentine's Day…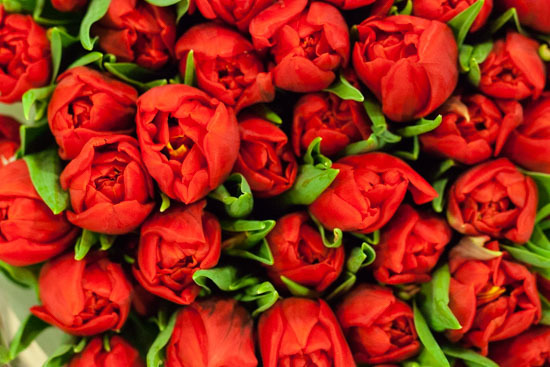 …as would these wonderful anemones.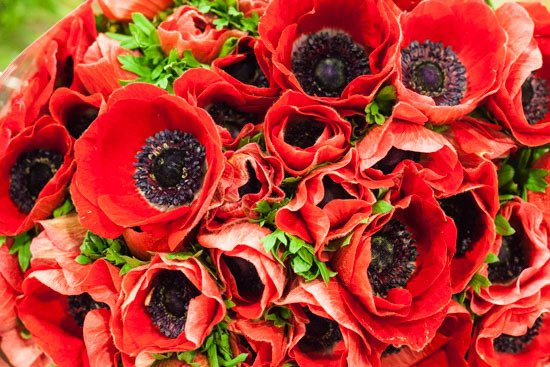 Gloriosa lily (Gloriosa rothschildiana) is ideal to use for a buttonhole, as you can see in this wedding shoot. And it's available at D G Wholesale Flowers.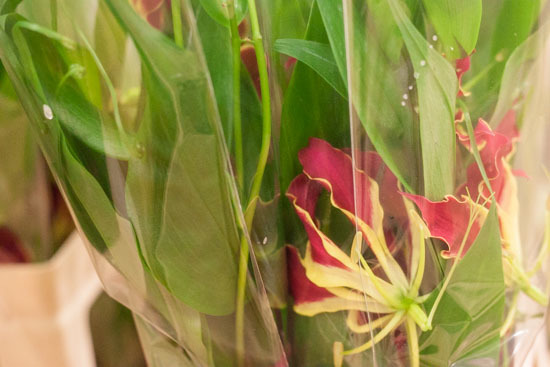 Another distinctive bloom is this Fritillaria Imperialis 'Orange Beauty' at Alagar.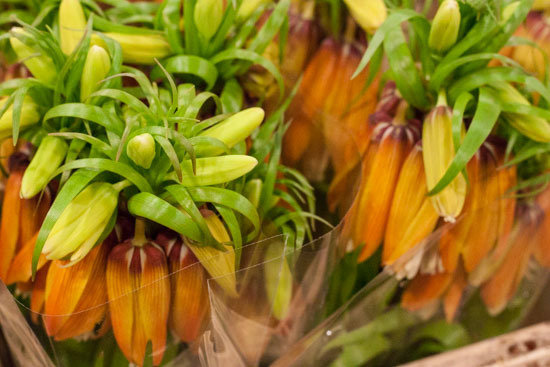 Ideal for bridal bouquets and small posies are these petite blue muscari (grape hyacinths).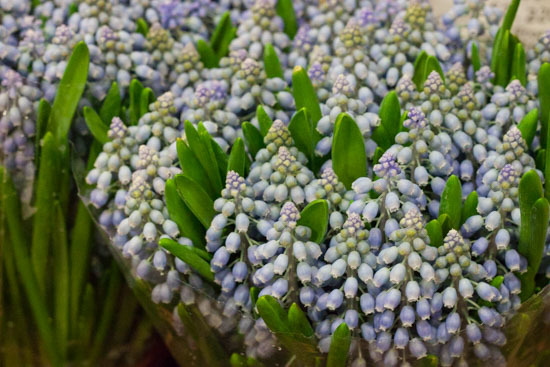 And staying with the cool end of the colour spectrum but this time with a prickly look is this Eryngium 'Magical Purple' at Bloomfield.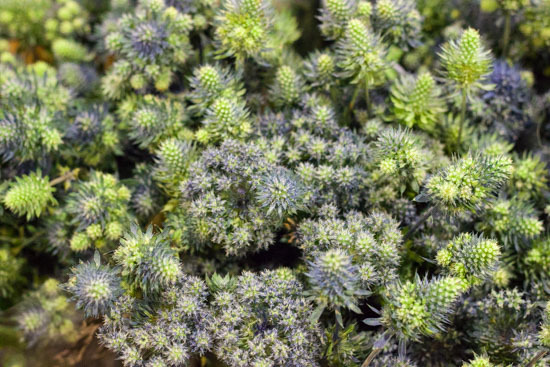 Great for adding texture to designs is this ligustrum at S Robert Allen.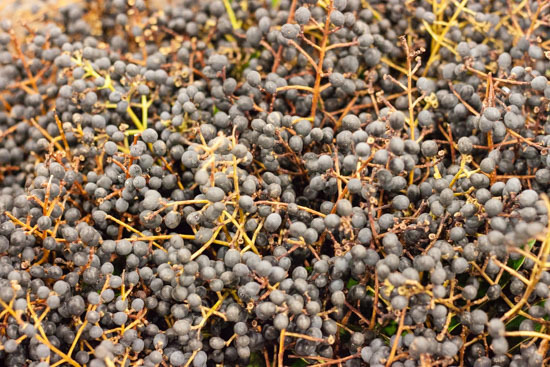 Increasing in popularity for wedding flower designs, in particular for bridal bouquets, is this Brunia albiflora which can be found at S Robert Allen.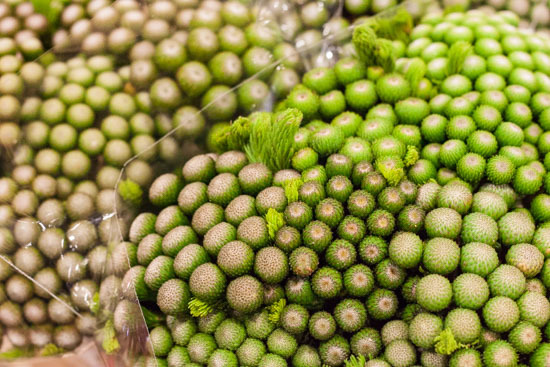 It was such a lovely surprise to see beautifully scented lily of the valley (Convallaria majalis) when I visited the Market this month. You can find it at Dennis Edwards Flowers.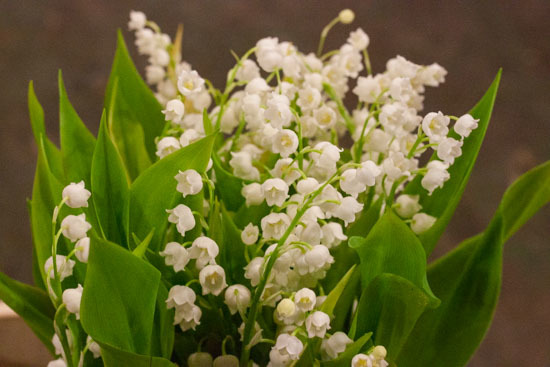 Statice (Limonium sinuatum) was used with beautiful effect in wedding designs recently by Zita Elze at a Wedding Showcase at the Four Seasons Hotel Hampshire. Click here to see some photos.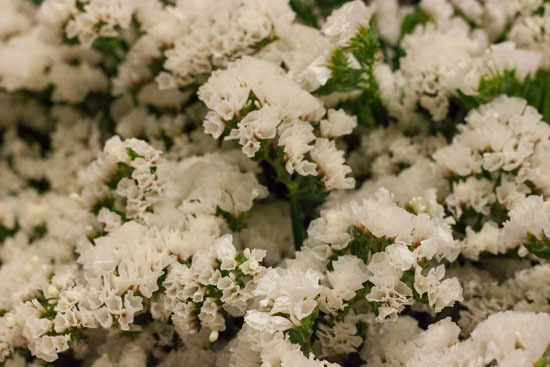 Lilac lilac (Syringa vulgaris) is available at Zest Flowers…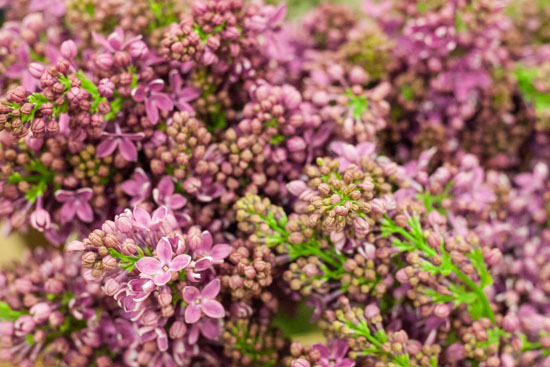 …and 'Woodstock' is the name of this deep magenta hyacinth (Hyacinthus orientalis).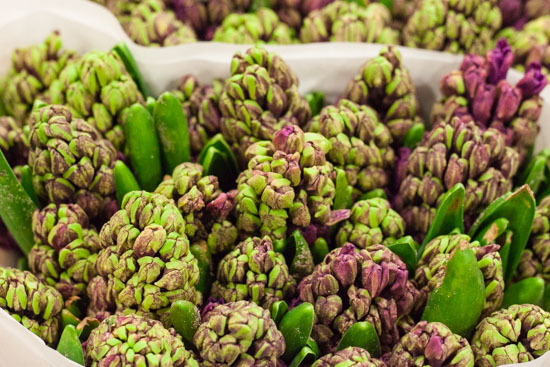 At Alagar,  they have pretty cherry blossom from Italy, which is very popular for Chinese New Year  celebrations. This year it falls on Thursday 19th February.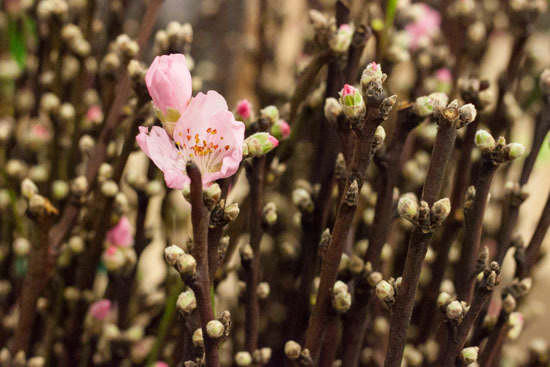 I know it's very early (!), but I spotted some peonies from Chile at Dennis Edwards Flowers, including this variety called Dr. Alexander Fleming.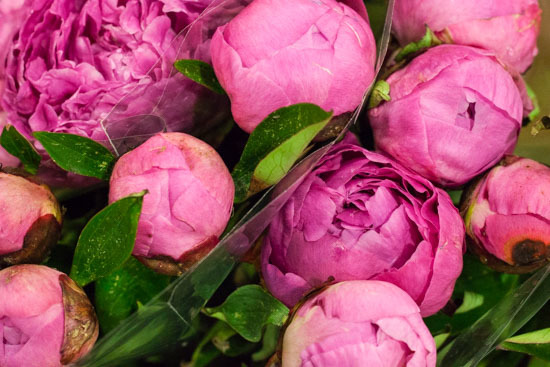 World Plants 
Paul at Evergreen Exterior Services has a wide selection of Hellebores (Helleborus orientalis), in singles and doubles.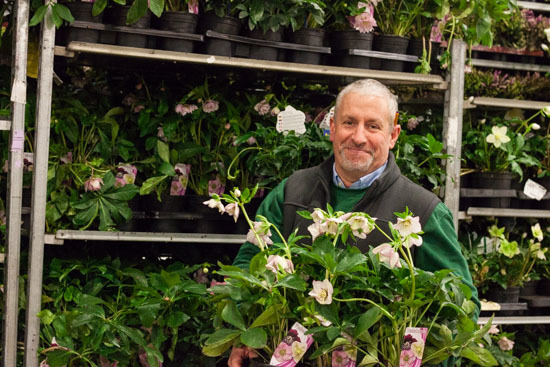 They also have wonderfully fragrant mini jasmine plants…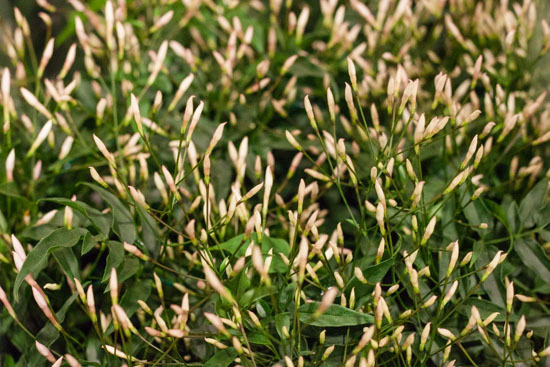 …and Selaginella apoda, which is perfect for table decorations in restaurants and bars.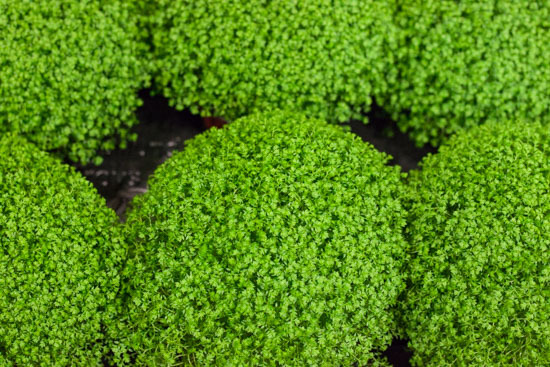 Ferns apprear to be having a bit of a revival and at Quality Plants, Craig has some wonderful Maidenhair ferns (Adiantum)...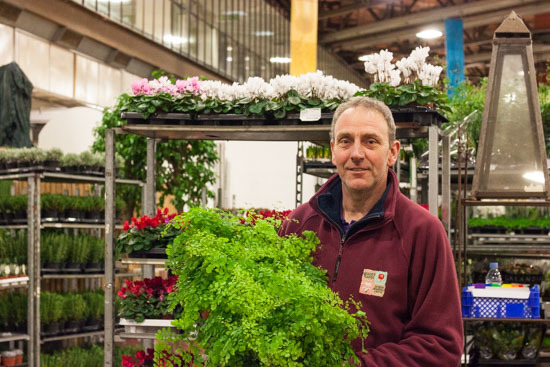 Plus he also has these unusual Juncus 'Pencil Grass' plants.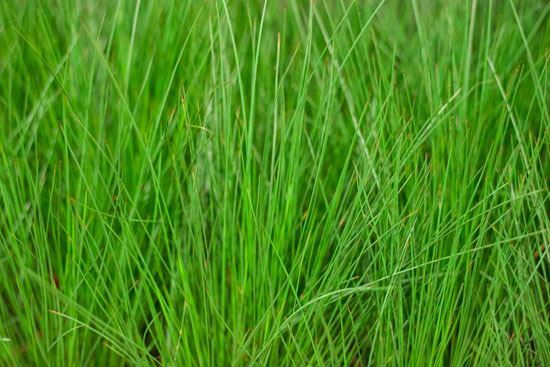 British Foliage 

At Porters Foliage, there are trolley loads of Viburnum tinus, with its delicate white blooms.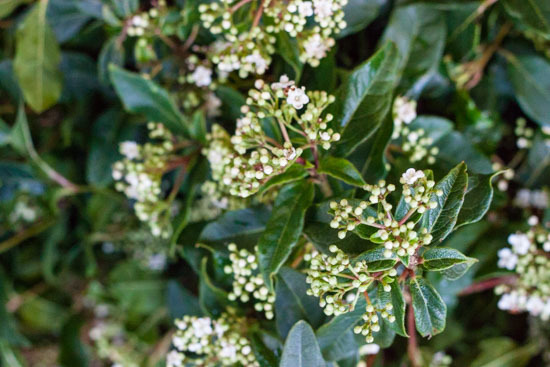 Plus rhododendron…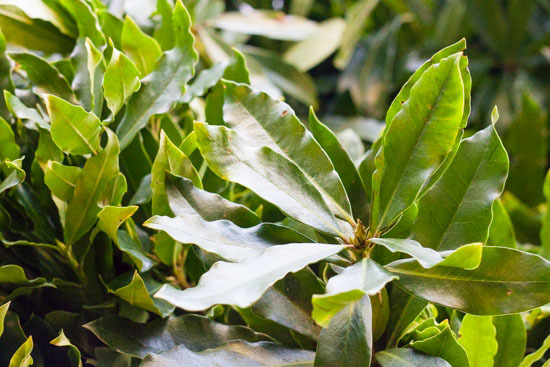 …and from the Gaultheria family, Go-Go.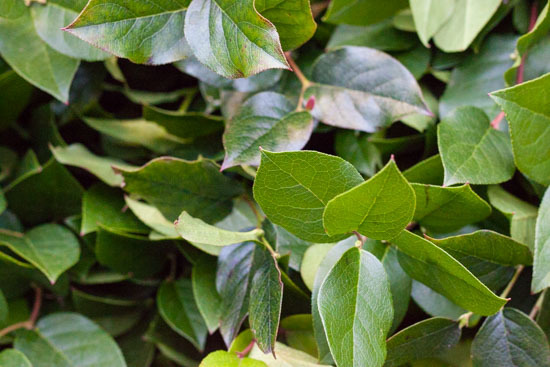 You'll also find senecio, with its silver grey leaves, in abundance.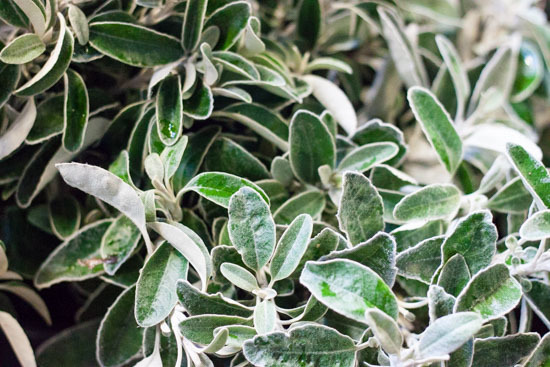 Over at GB Foliage, there's pieris, with its kaleidoscope of different coloured leaves…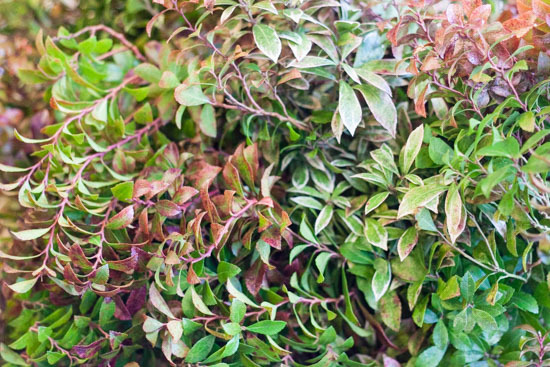 …plus hebe…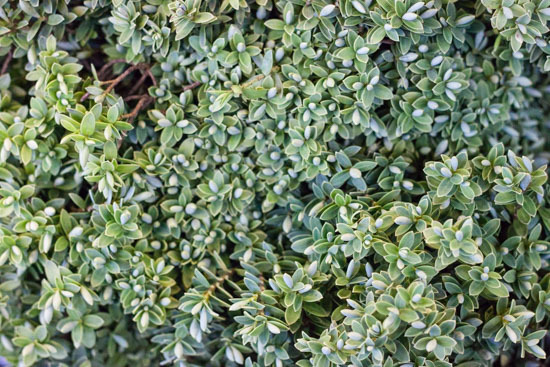 …and fragrant rosemary, which looks great as a decorative feature, attached to the outside of containers.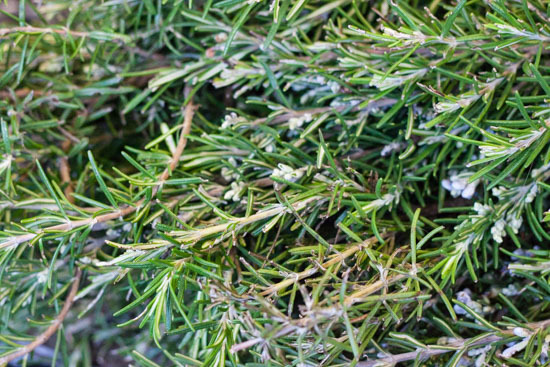 Sundries
In Quality Plants sundries area, they have a fabulous selection of small toms, both unglazed and glazed in an array of different colours.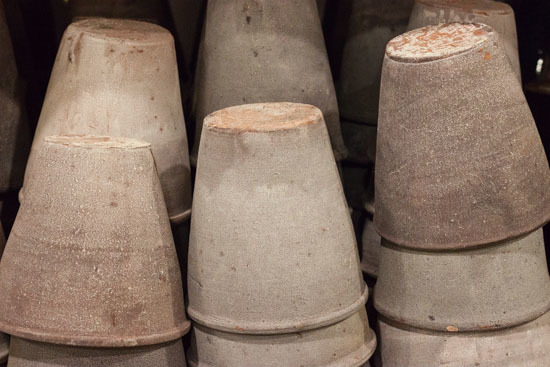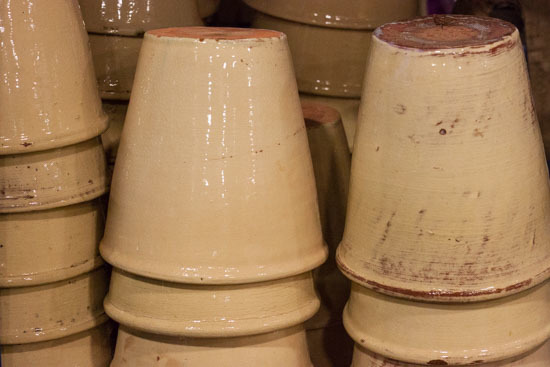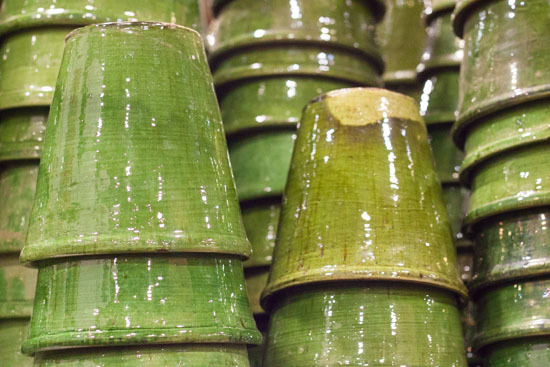 So, I hope you've enjoyed reading this month's report and it's given you lots of inspiration. As always, we'd love to hear from you if you have any comments or questions. Simply fill in the boxes below.

P.S. We've just announced the dates for this year's British Flowers Week! It will be taking place from Monday, 15th June to Friday, 19th June. More details will be available on the website very shortly.