Hello! My name is Rona Wheeldon and this is my first Flower Market Report. For those of you who are preparing for February 14th, I thought I'd start off with the traditional flower to give your loved one…the rose.
And this particular bloom is a real stunner.  It's called Red Naomi!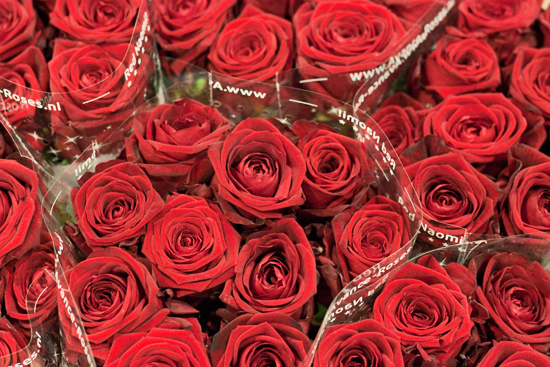 Last Valentine's Day, along with Grand Prix and Freedom, it proved to be a popular choice according to Ronny at Bloomfield Bobby at Alagar.
And Bobby also mentioned that Red Paris did well too…
If you're interested, here's a link to last year's report about the biggest sellers for Valentine's Day 2012.
For your customers who are looking for something a little bit different, there are these beautiful BlueBerry roses which I saw at Bloomfield.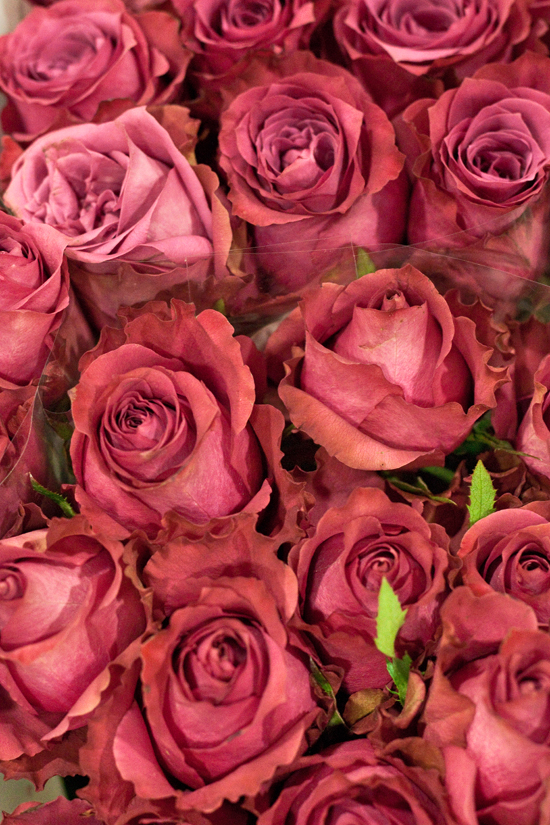 Or for pastel blooms, how about Secret Garden?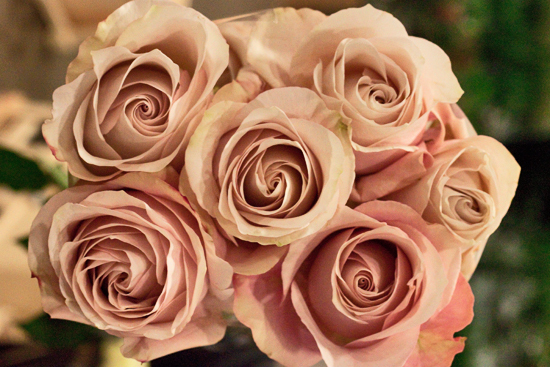 With regards to spray roses, Romantic Pepita, followed by pink Mimi Eden are readily available.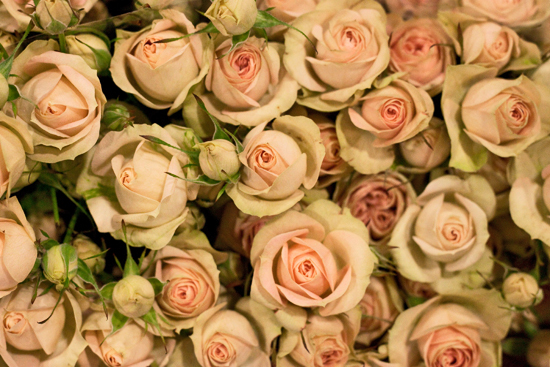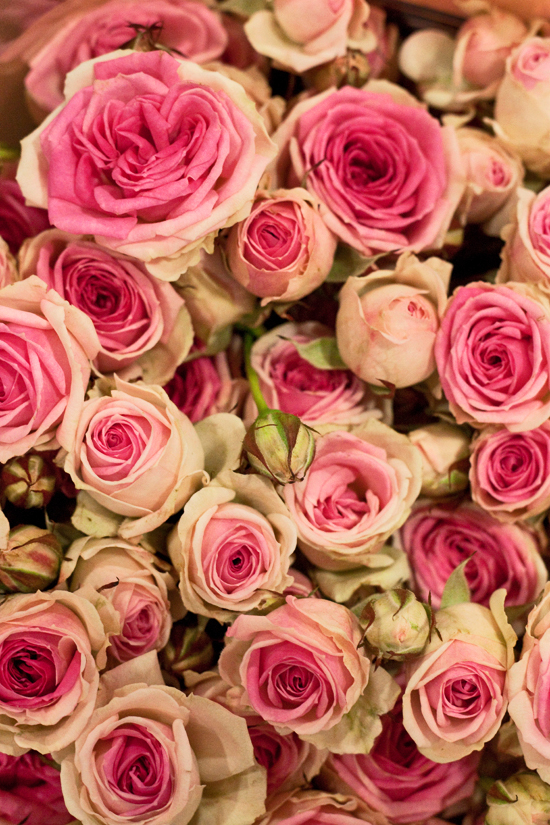 Spring flowers are very much in abundance at the moment.  For example, these stunning red anemones, which would also be perfect for Valentine's Day.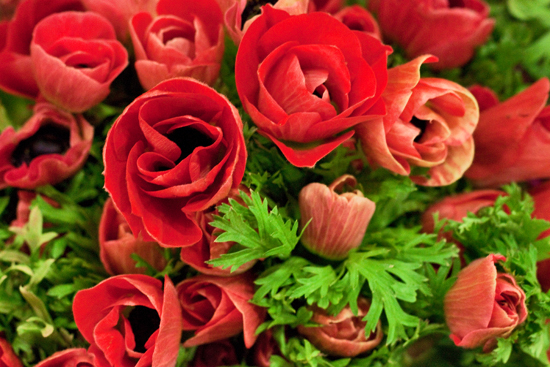 I couldn't resist including one of my very favourite flowers, the ranunculus. Selling them in your shop can give you a real point of difference versus the supermarkets, who rarely stock them.
And personally I feel they are one of the most beautiful flowers around at this time of year.
I love the layers upon layers of soft delicate petals which remind me of 50s crinoline petticoats…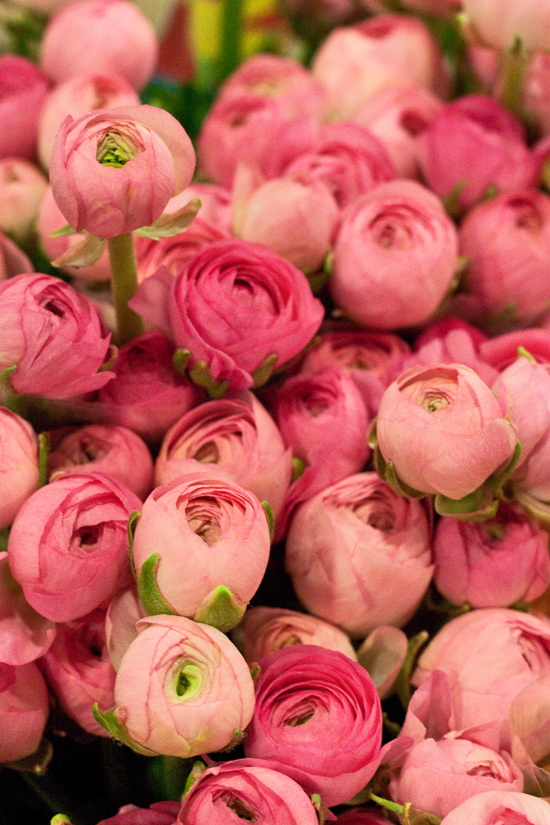 Peach blossom is starting to become available…which is perfect timing for Chinese New Year on February 10th.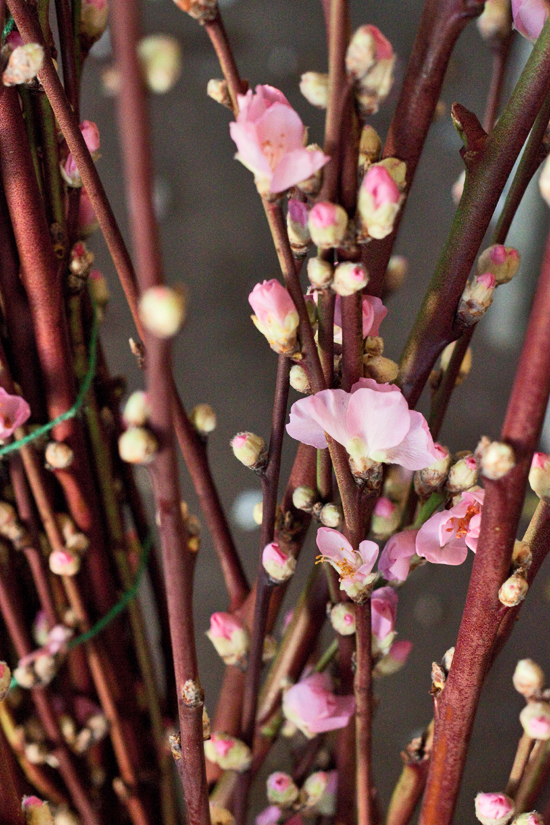 And if your customers are asking for British Flowers and in particular tulips, visit Pratley.  They're selling bunches which come in 5s, as opposed to the normal 10s.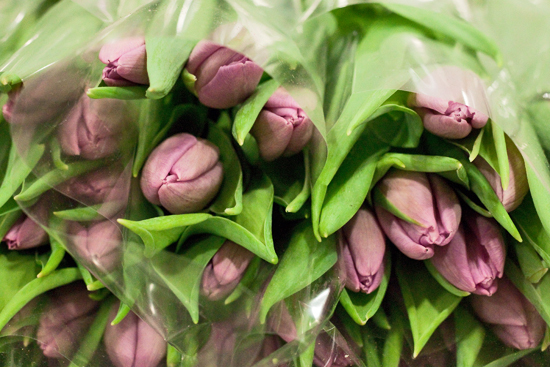 Saul at Pratley also mentioned that they've started to get snowflakes in from Cornwall…but you need to be at the Market early to get them!
Lilac lilac and white lilac are available.  And I also spotted this wonderful variety called Maiden's Blush at SR Allen.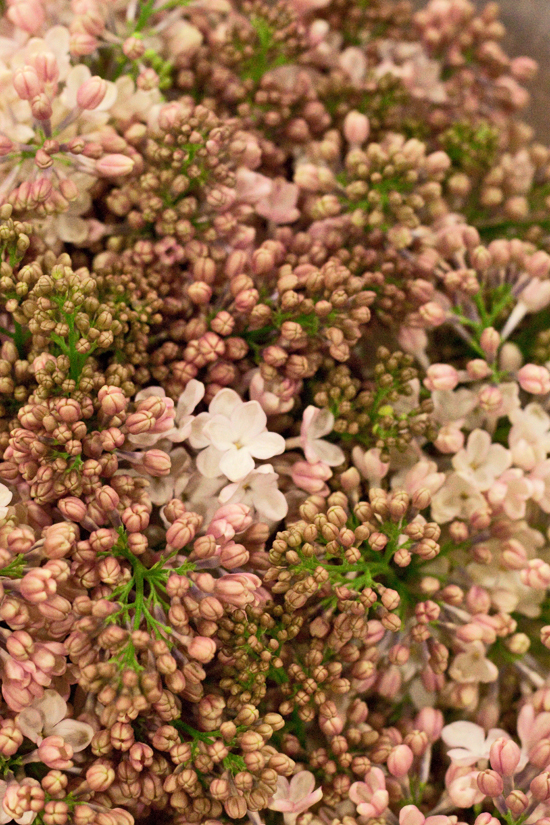 White anemones, together with a rainbow of other colours including pink, purple and red, are plentiful.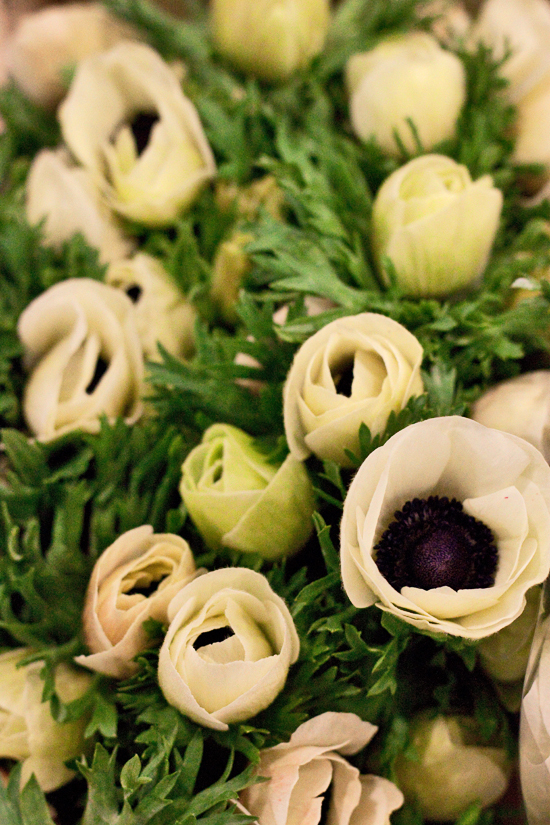 White ammi is around and John at SR Allen advised me that the black variety is available too.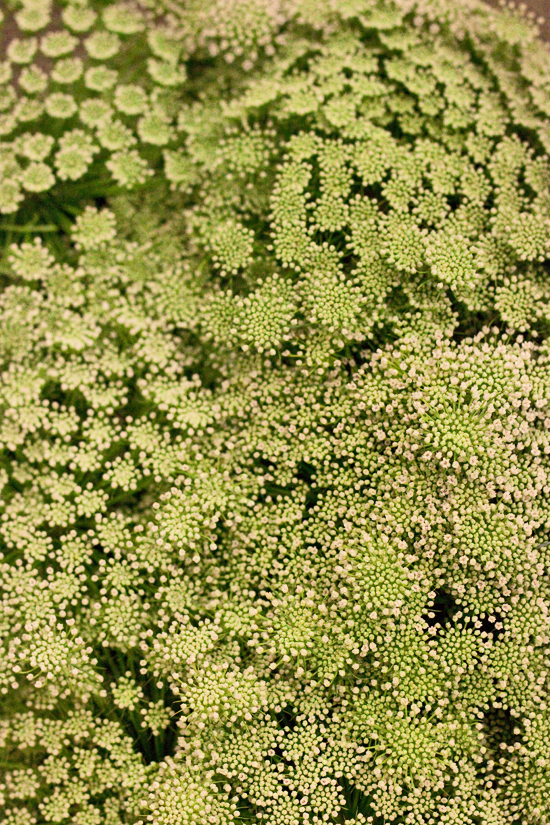 Moving on to bulbs and plants…snowdrops are making a welcome appearance at Quality Plants, as are lily of the valley.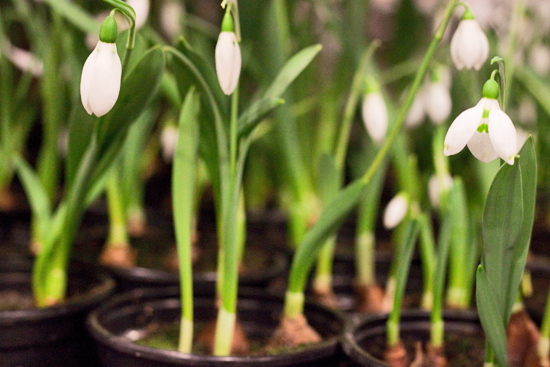 And Tete-a-Tete narcissi are coming into their own too…perfect for potting up with birch twigs in rustic containers.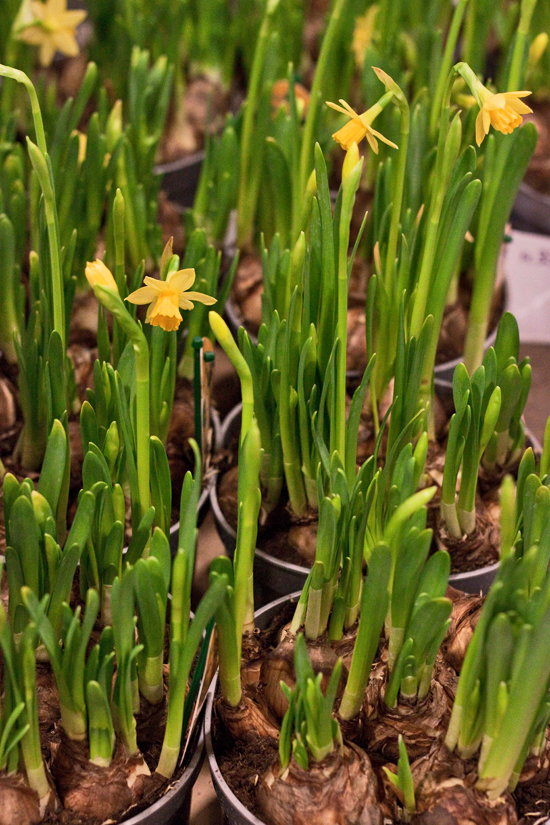 Pots upon pots of wild primroses are available at Evergreen.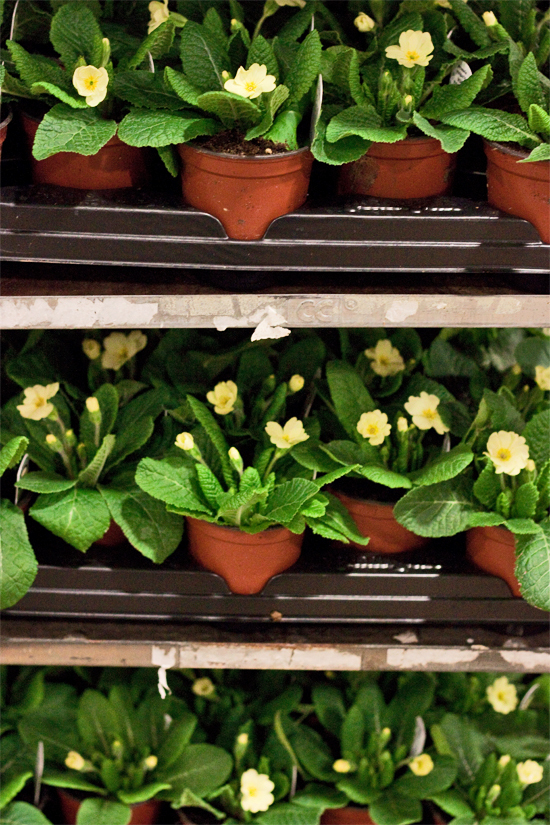 And they also had these Primula Gold Lace plants.  Aren't they striking?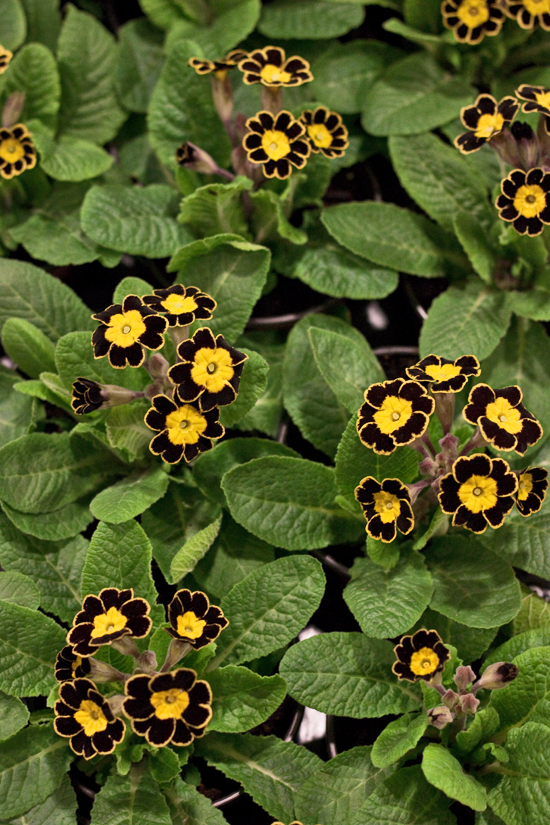 Continuing the plant theme are these kalanchoes…a double flower variety.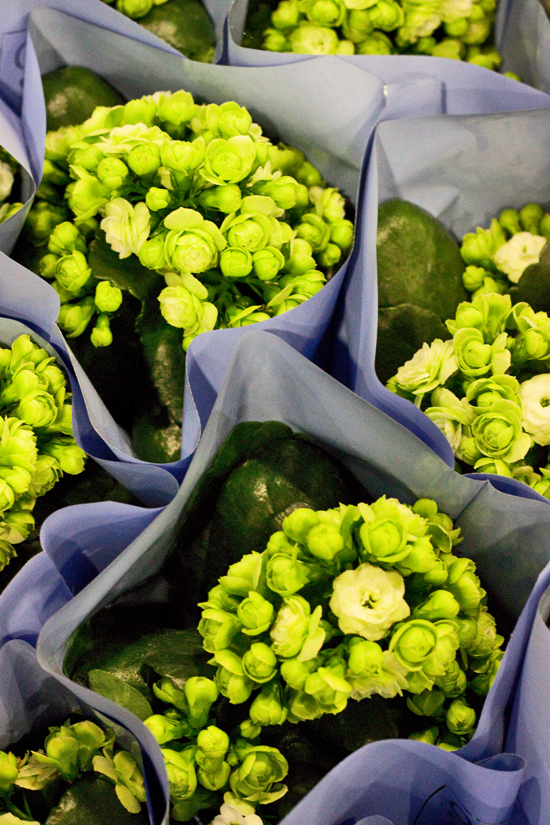 And amongst the huge variety of orchids at Quality Plants, I spotted this beautiful cymbidium…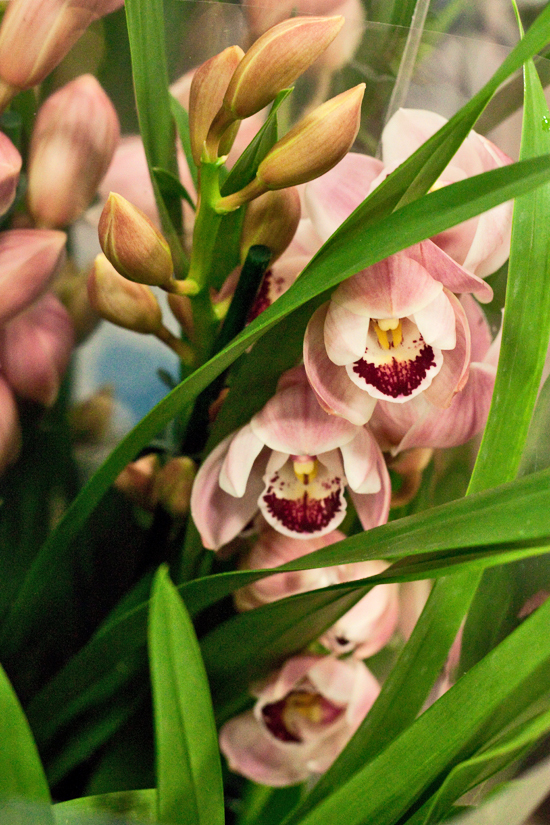 Craig at Quality Plants mentioned that their succulents are proving to be very popular. 
Not only as potted up for contracts, but also for bouquets and weddings…the latter being a reflection of the trend which started over in America.
Simply pop over to inspirational wedding blog Style Me Pretty (http://www.stylemepretty.com) for lots of evidence.
By the way, the succulents in the top image, with the pinky tinge, are Echeveria 'Pearl of Nuremberg'.
A relative newcomer to the floristry scene is Thlaspi Green Bell.
Did you know that it was used in Kate Moss's wedding flowers (http://www.vogue.com/magazine/article/kate-moss-kiss-me-kate/#/magazine-gallery/kate-moss-wedding/1)?  And Jon at J H Hart Flowers  was selling it at the Flower Market when I was there this week.
A vibrant lime green, it's such a delicate and pretty filler…and here you can see that it was even starting to come into flower.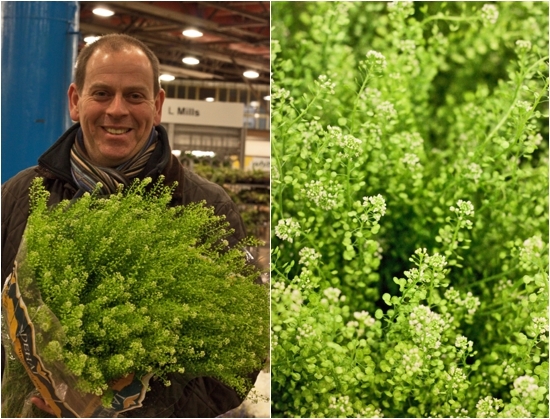 Staying with greenery, this beautifully fragrant Lavandula dentata, with its narrow, toothed leaves, is available at Porters.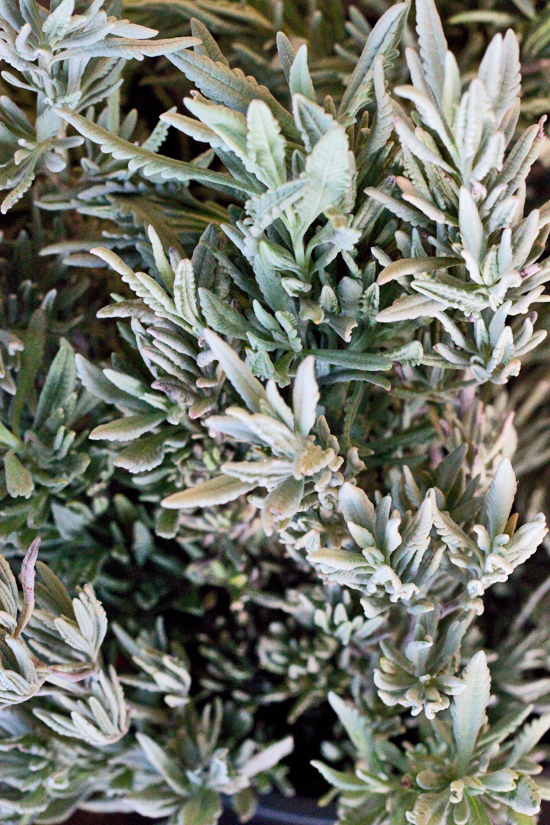 And if you're looking for even more scent, how about adding tuberose to your floral designs?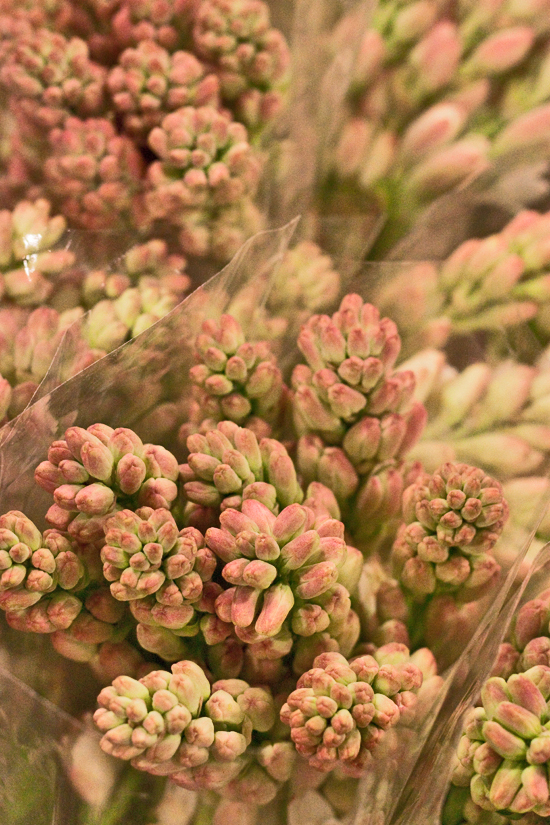 On a purple and pink theme are these wonderful astrantia…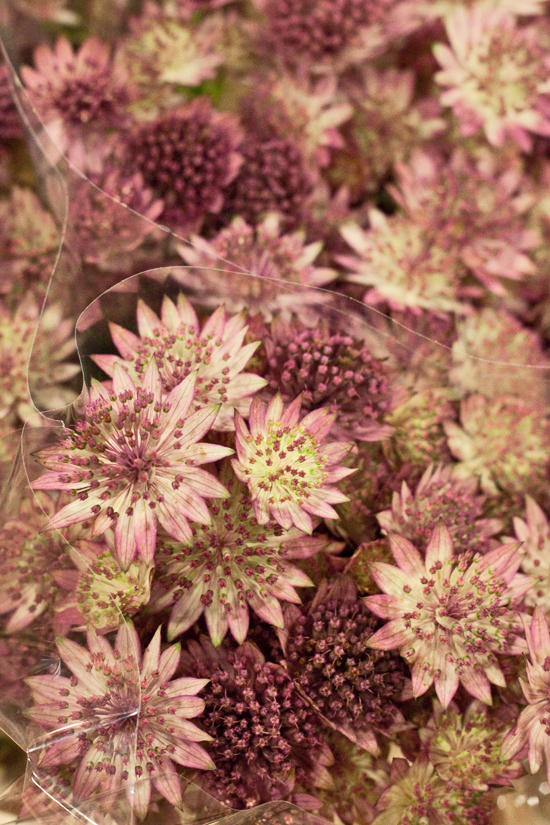 Beautifully textured Moonlite carnations…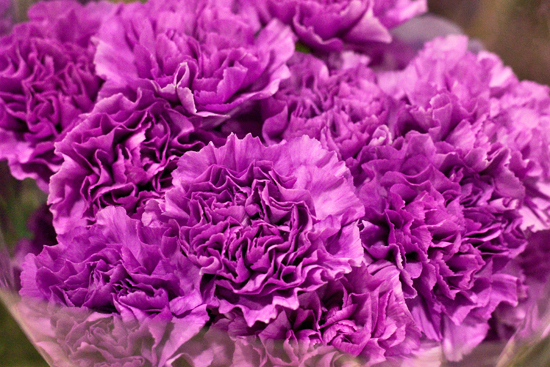 Fabulous clematis…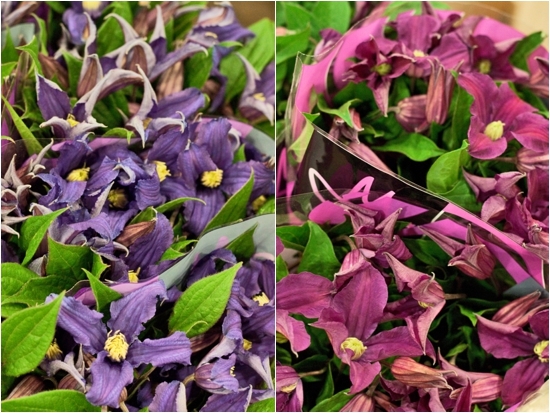 And this very quirky brassica called Bride Wine, with serrated leaves…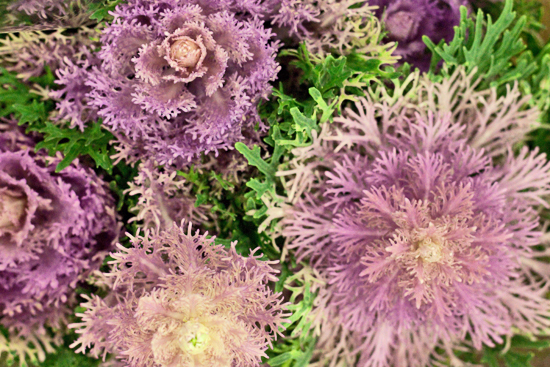 Sundries-wise, C Best have a whole aisle full of new stock, including these glass bowls.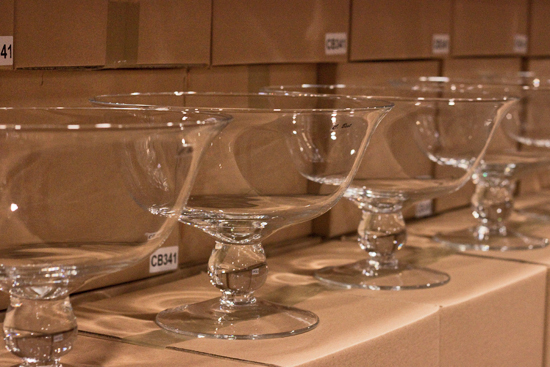 Coloured glass vases in a variety of shapes…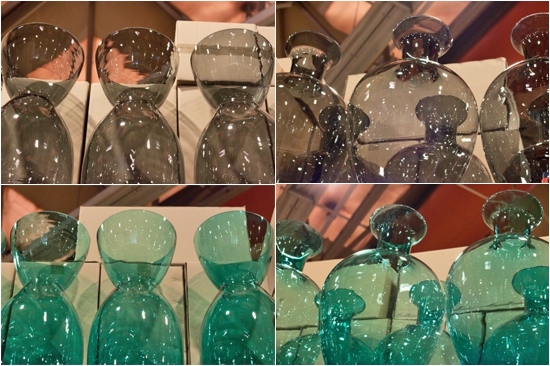 And silver urns…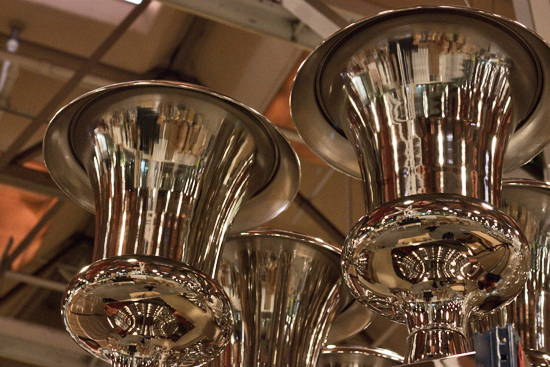 So, that's my round-up of just some of the flowers, plants, foliage and sundries currently at the Flower Market.
I'd love to hear your feedback on what you liked in this month's report, together with any ideas of improvements for the future.  Simply leave a comment below….
See you next month.  And in the meantime, I'll leave you with some very cheerful marigold blooms which I spotted at Alagar.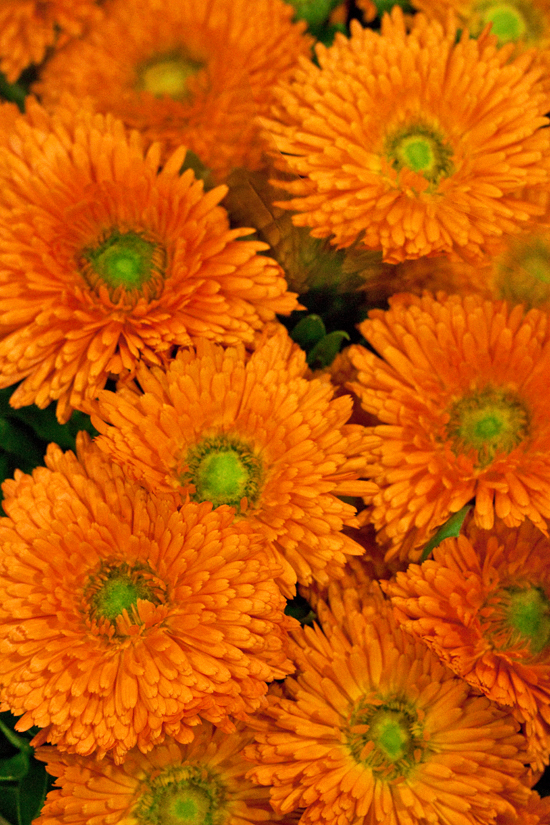 Did you know that they're the October Birth Flower (http://en.wikipedia.org/wiki/Birth_flower)?