Dahlias, in all shapes, sizes and colours, are really starting to flood into New Covent Garden Flower Market this month, including this homegrown red Pompon variety at Pratley. They aren't the only wonderful British blooms in abundance though at Nine Elms, as you'll discover when you read on…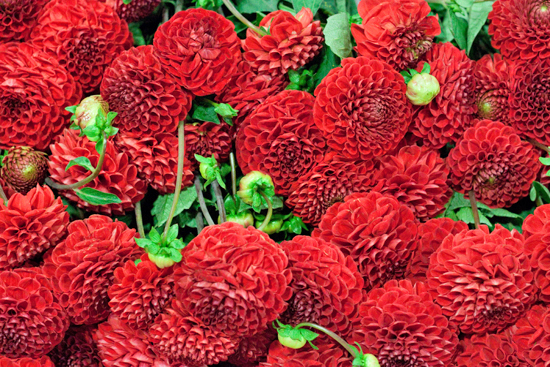 British Flowers
Bunches upon bunches of asters (Callistephus chinensis) with their daisy-like blooms have just started coming in at Pratley.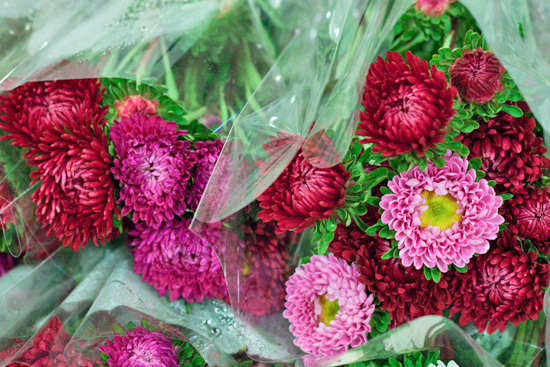 Whilst at Zest Flowers, in their special British flowers area, you'll find these spectacular Echinacea…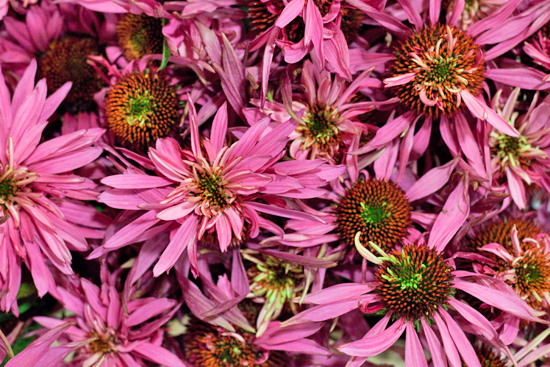 …and these fabulous Zinnias in various shades.  They'd be perfect for a bride-to-be looking to add a real splash of colour to her wedding flowers!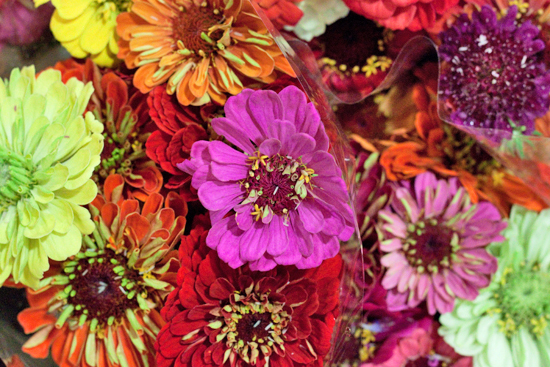 Pratley have Gladioli from Spalding in plentiful supply and fantastic quality. They're such great value for money at the moment!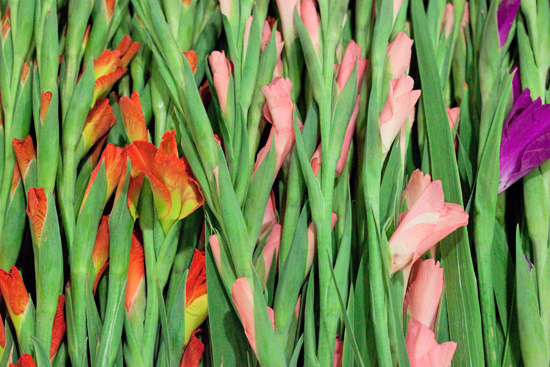 If you're looking for texture for your designs, then look no further than this Eupatorium available at R G French & Sons.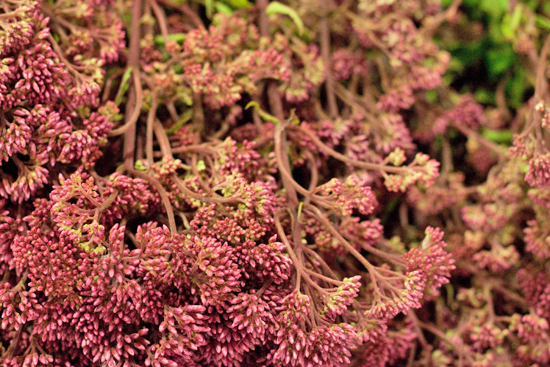 And aren't these Drumstick Alliums at Pratley just exquisite?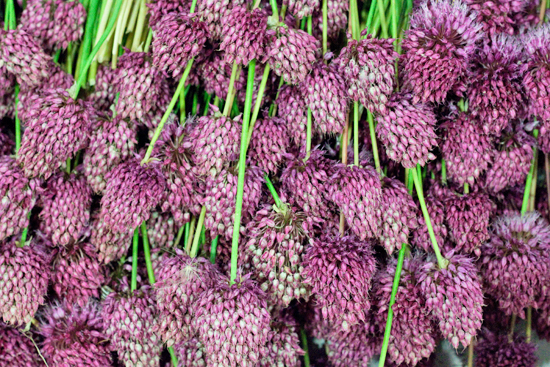 They also have ethereal Scabious with their delicate frilly petals, if you're looking for more romantic blooms.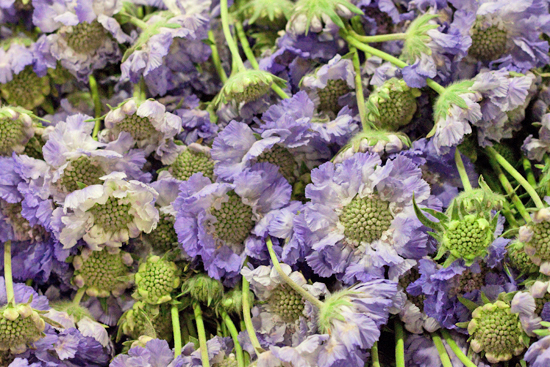 And they have boxes brimming full of Statice (Limonium) in lilac, purple, yellow, white and pink…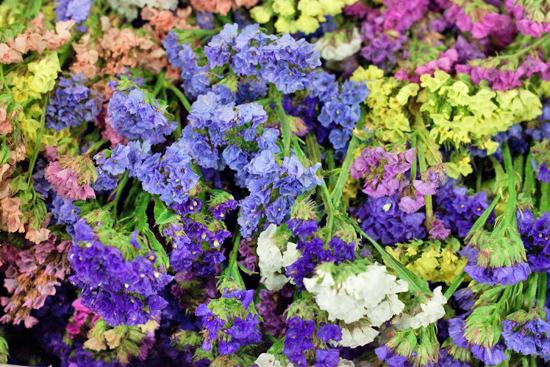 …plus dill (Anethum) with their dainty umbrella-shaped flower heads.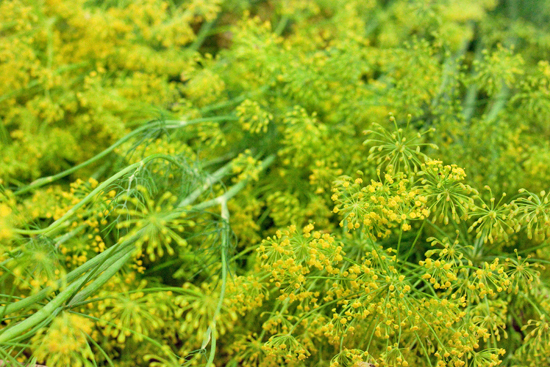 Isn't the colour of these Bloom chrysanthemums lovely? It reminds me of clotted cream!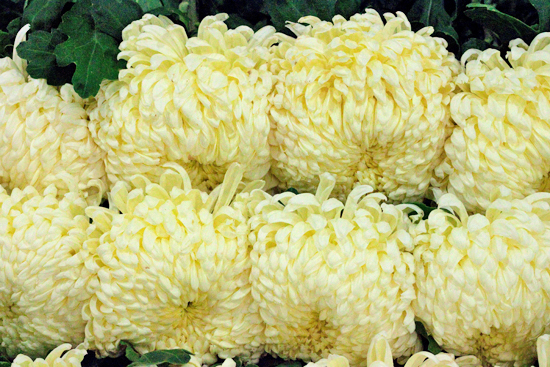 World Flowers
Lofty Angelica is available at Dennis Edwards Flowers, ideal for tall pedestal designs.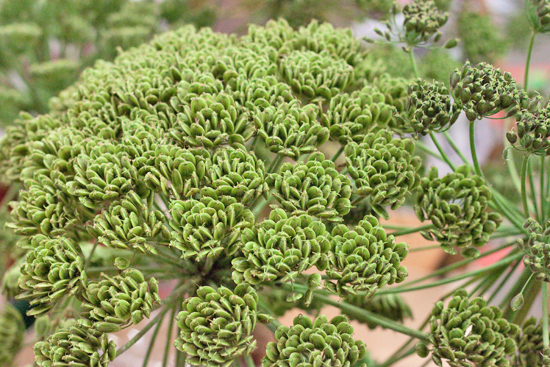 If you're looking for blooms in the white colour palette, visit D G Wholesale Flowers, where they have Leucadendron Procerum White (which has white petals).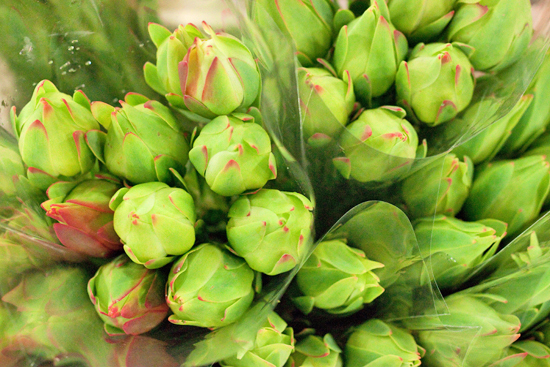 Or at Dennis Edwards Flowers, you'll find this Hortensia Kyushu, which is very reasonably priced.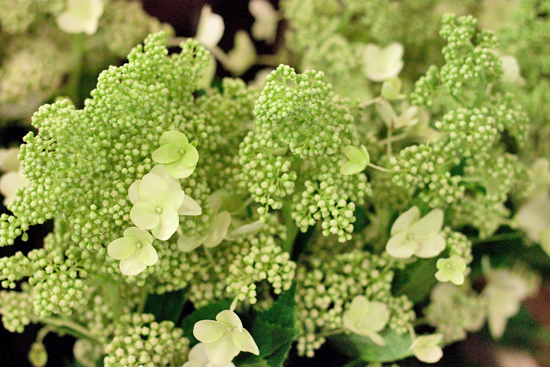 White nerines with their graceful petals can be found at Alagar…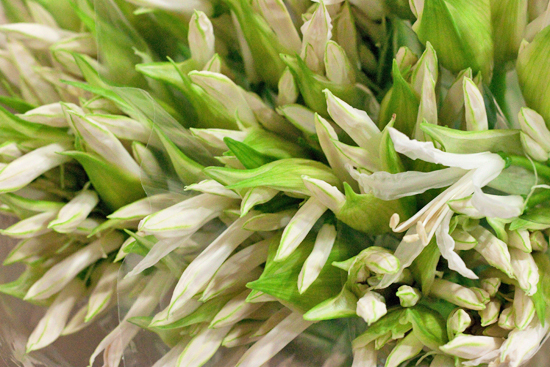 …and I love this Astrantia variety called 'Star of Africa' which really stopped me in my tracks, when I was at their stand.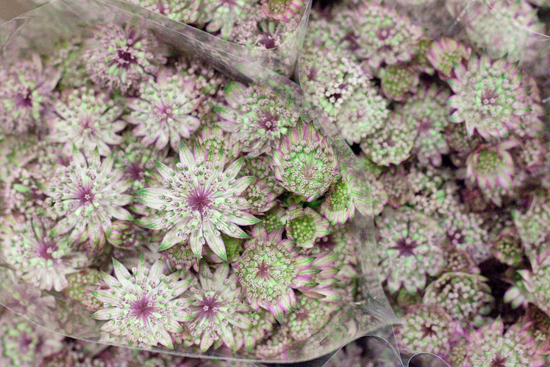 If you're looking for a pale lilac rose for a bridal bouquet, they have this beautiful variety called Silverado.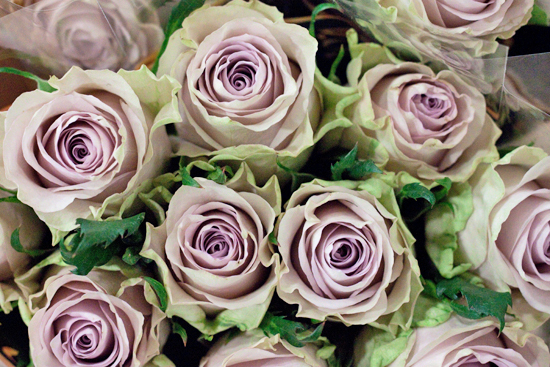 By the way, Richie at Alagar tells me that their British Dahlias will be coming in shortly after the August Bank Holiday.
There are lots of different types of hydrangeas available this month. And what a great name for this variety…Lollypop Blue!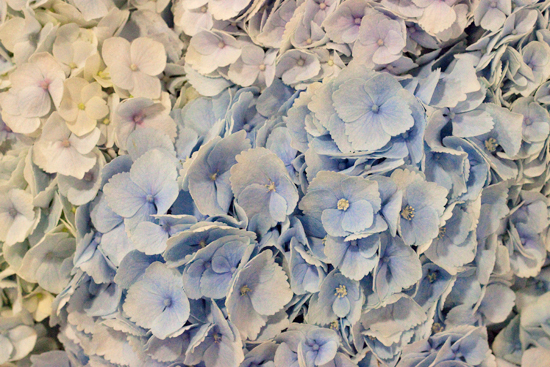 Have you seen this type of Brodiaea (Triteleia) before? It's called Babylon Pink and you can find it at D G Wholesale Flowers.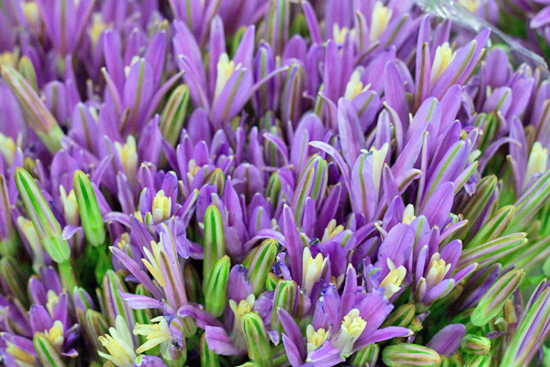 Dahlias from Holland are also in plentiful supply, including this one called Karma Lagoon at Dennis Edwards Flowers. If you'd like to read up more about this popular bloom, here's a link  to my Product Profile Report about them, which I wrote last year.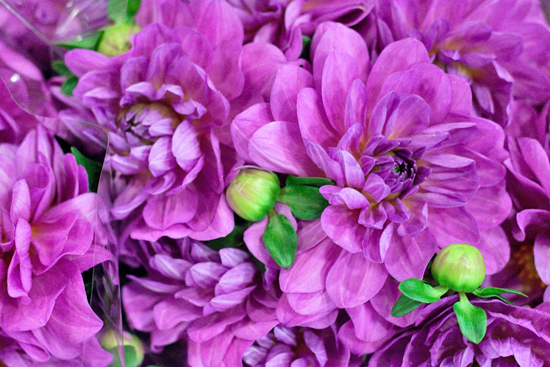 Wrapped in protective netting are these high quality Colombian Alstroemeria at Alagar. Bobby told me that they're a grade called Perfection and this particular variety is called 'Orange Queen'. Their bloom size is up to 25% bigger than a regular Alstroemeria!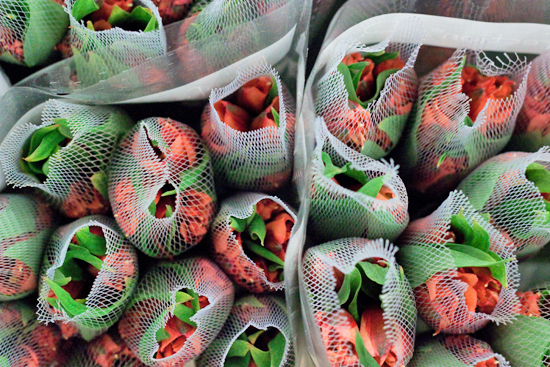 Also in an orange hue are these vibrant Crocosmia 'Lucifer', which can be found at D G Wholesale Flowers.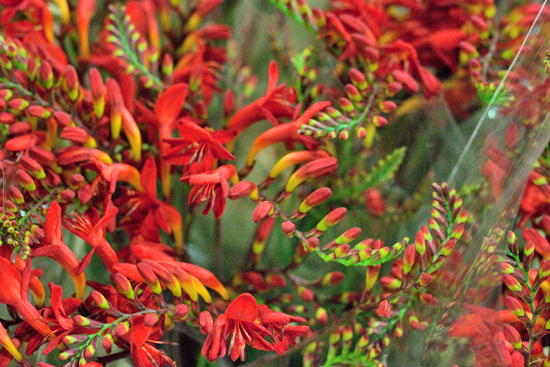 British Plants
Sunflowers were the topic of my Product Profile Report last month, and you'll find them bringing a splash of sunshine to the L. Mills stand.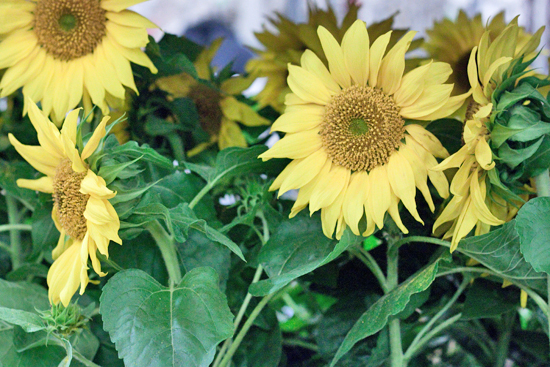 World Plants
From further afield, there are Aster novi-bel plants at Evergreen Exteriors...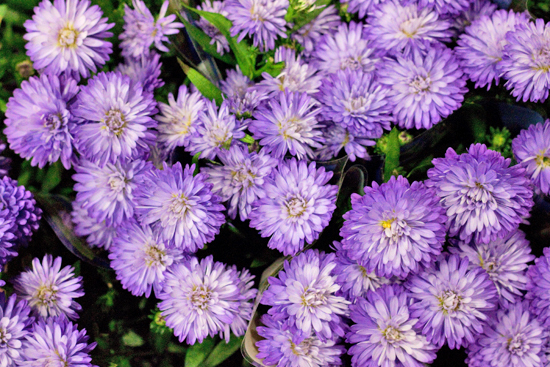 …and they also have trays of sprayrose plants in five different colours.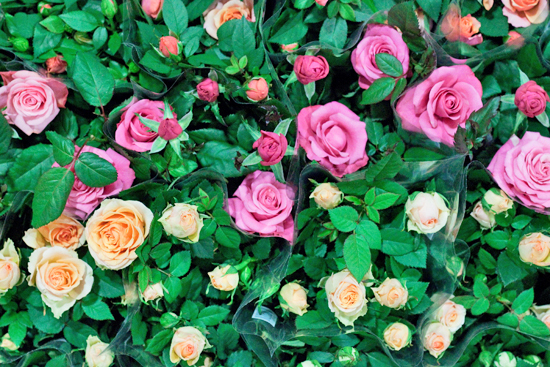 Meanwhile at Quality Plants, you'll find Maidenhair ferns…perfect for the latest terrarium trend!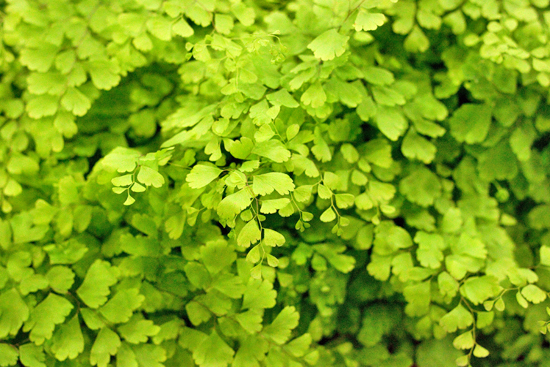 British Foliage 
Outside on Foliage Row, GB Foliage have masses of variegated grass.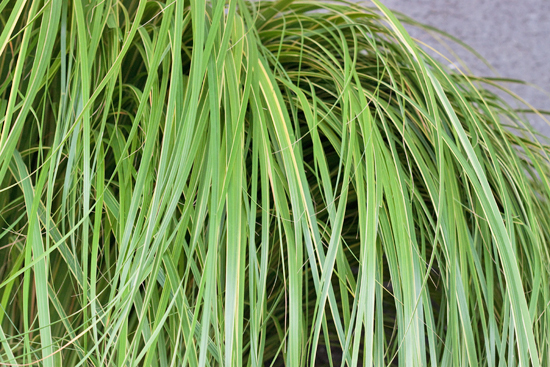 David tells me that there will be more varieties of grass coming in shortly, as well as variegated Weigela. They also have small leaf oak…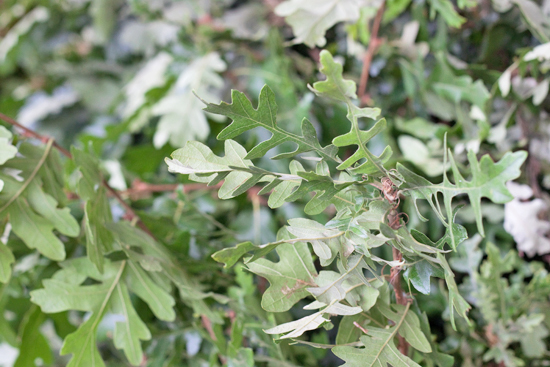 …and Sedum too.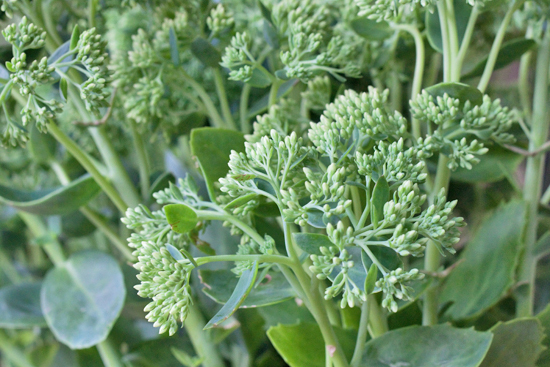 Porters Foliage have containers full of Leycesteria, also known as Pheasant berry.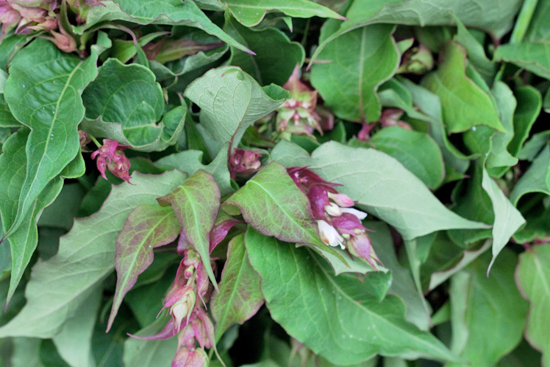 And what about this for adding a fabulous fluffy texture to a design?! It's white Setaria at Porters. They also have the purple variety.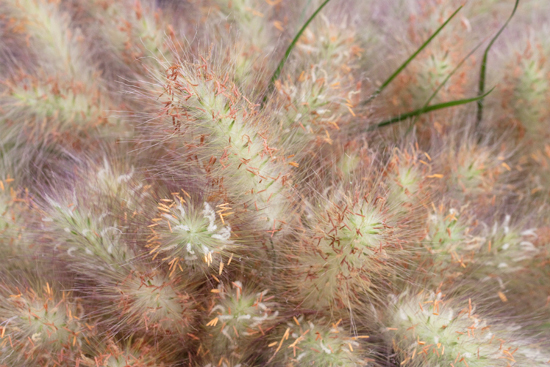 Sundries
Adjacent to Whittingtons is a stand run by C.Best, which specialises in artificial trees. Here are just a few examples…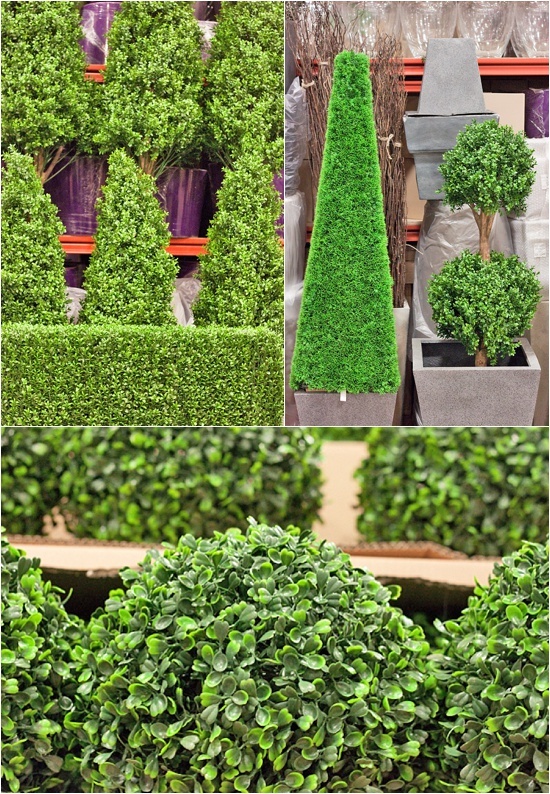 Don, who works on the stand, says that they're finding the range very popular with pubs, clubs and show homes. And a particularly good seller is their potted bay tree.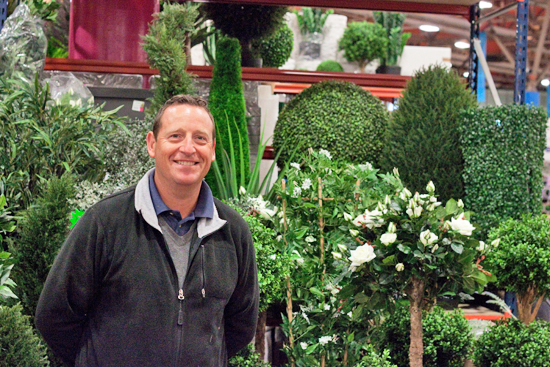 This is just a very small snapshot of the flowers, plants, foliage and sundries at New Covent Garden Flower Market this month. British pinks, fountain grass, cornflowers, agapanthus, delphiniums and lisanthus are also available, as are world flowers such as nigella, phlox, ammi, campanula, chocolate cosmos, echinops and curcuma.
It's amazing to think that it's August already! Why not visit soon and make the most of seeing all the British flowers, whilst they're still in season. And you never know who you might bump into and be able to catch up with! Please do ask away below if you have any questions or would like to make any general comments. We'd love to hear from you…
P.S. Have you heard about the plans to redevelop New Covent Garden Market? The new market, will be known as 'The Garden' and it will encompass not only the Flower Market, but also the Fruit & Veg Market.