There's a plethora of summer flowers, especially in blues and pinks, at New Covent Garden Flower Market this month.
Although burgundy blooms also seem to be starting to make an appearance…a reminder that autumn is just around the corner!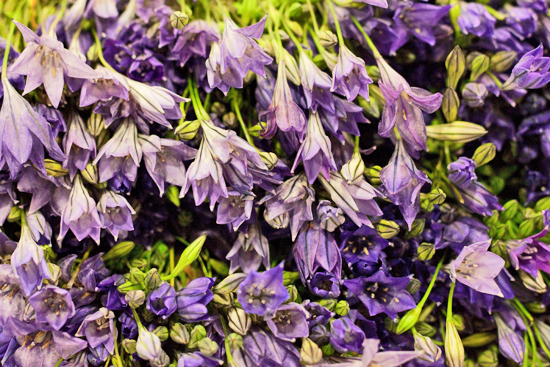 British Flowers
We're going to start off with a look at British flowers currently available.  
Aren't these Brodiaea (triteleia) above at Pratley just fabulous?
And I noticed that they have this very cute variety of 'mini' eryngium too.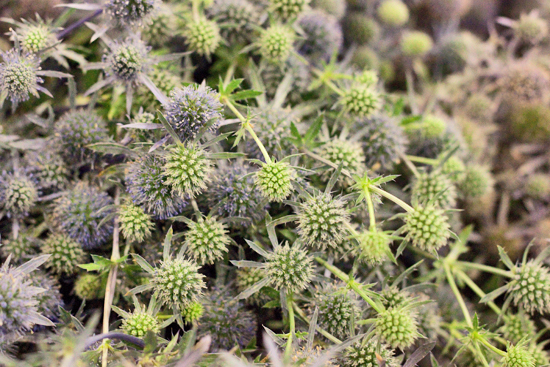 Poppy heads (Papaver somniferum) can be found on their stand…
…together with these beautiful pink cornflowers.  They also sell the more well-known vivid blue and the wonderful deep burgundy varieties.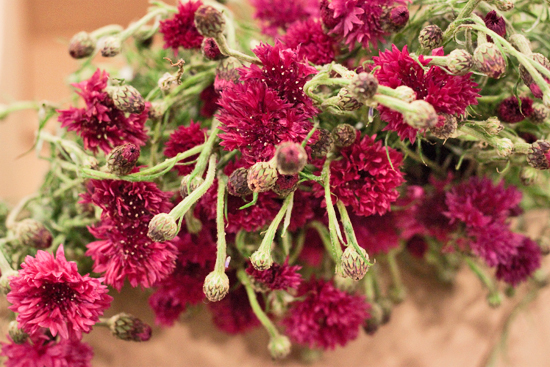 Saul at Pratley said that British-grown gladioli have just started coming in.  And they're also getting stocks, majoram, dahlias and lavender.
Moving on to blooms from further afield, but staying with the pink colour palette, have you seen this type of carnation (Dianthus) before?
Available from Alagar, they remind me so much of the texture and colour of peonies!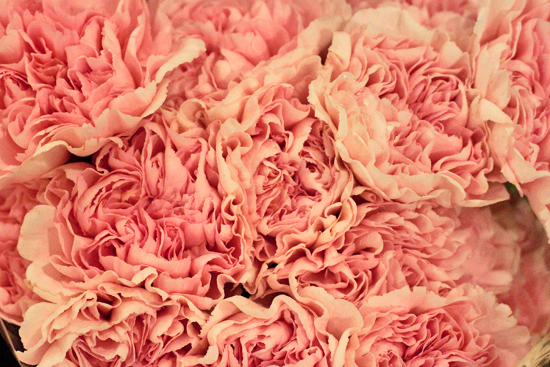 Plant-wise, Pratley have these dainty cosmos plants…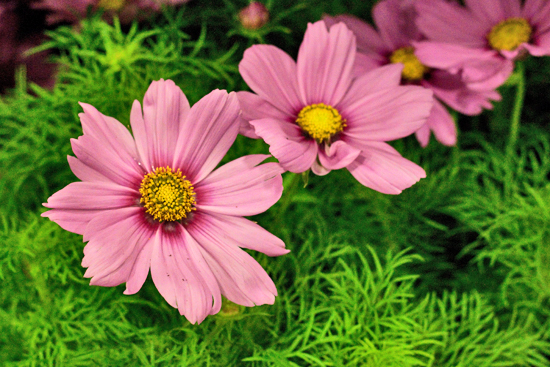 And Quality Plants are selling these striking Capricia roses…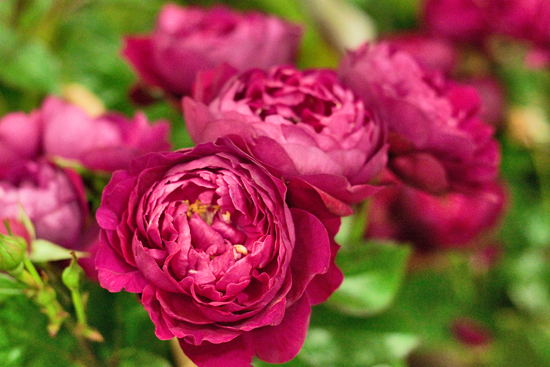 Staying with this quintessential English bloom, but this time the cut flower variety, I love these pink Baroness spray roses at Bloomfield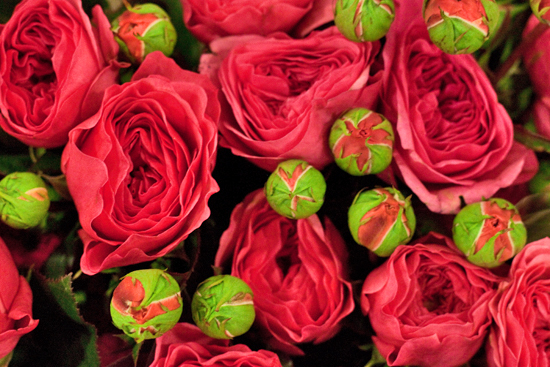 And here's Ronny at Bloomfield…a charming gentleman who is a 'font of all knowledge' when it comes to flowers, and especially roses. 
He's one of my 'go-to' people when writing the monthly Product Profile reports.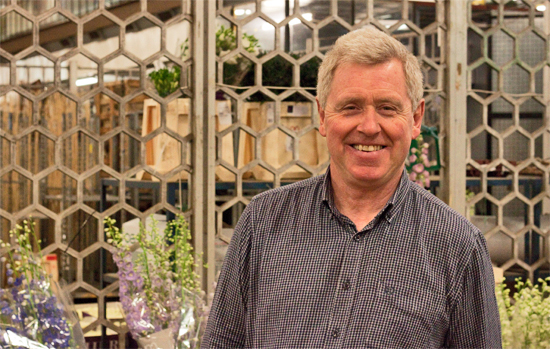 And he helped me to identify these gorgeous roses below which are called 'Luxor'…with vibrant red and white petals.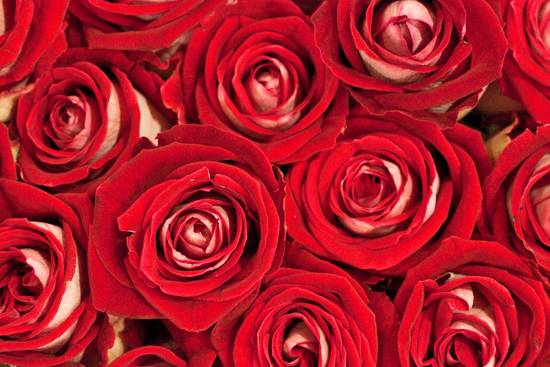 In the same tones…isn't this particular type of bouvardia at Alagar fantastic?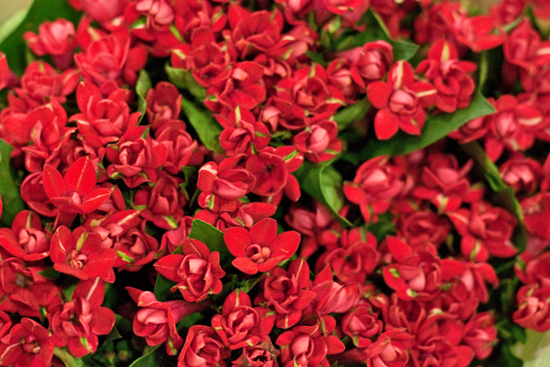 At S Robert Allen this month, Monarda are on sale in a number of different varieties.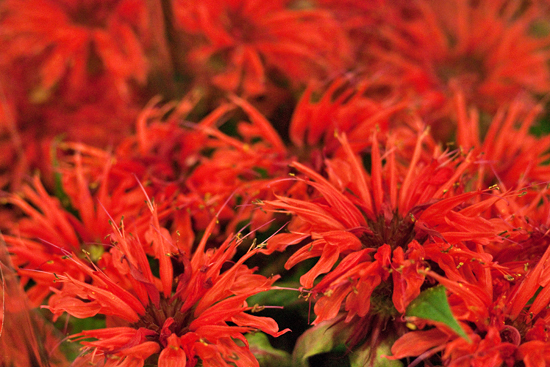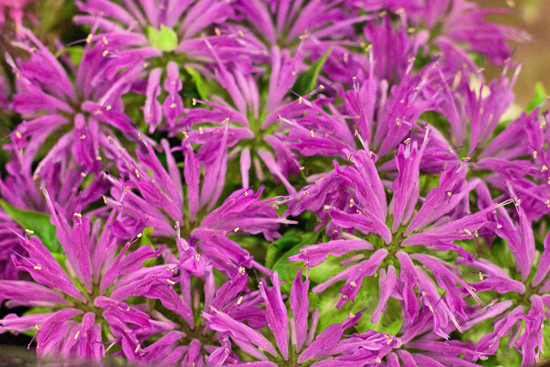 Over at Evergreen are these potted sunflowers (Helianthus)…perfect for adding a touch of summer sunshine to your shop.

And ideal for your customers to buy as 'thank you' gifts, if they're staying with friends or relatives over the school holidays.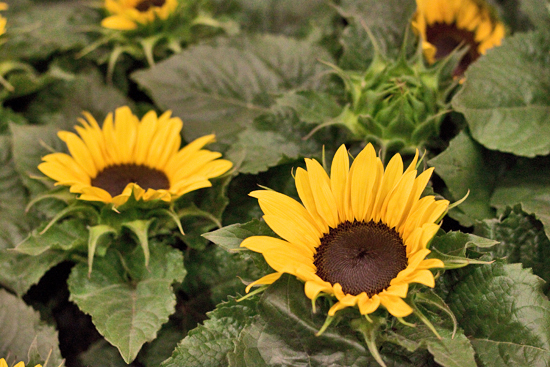 This is how Viburnum opulus appears at the Market in the summer months…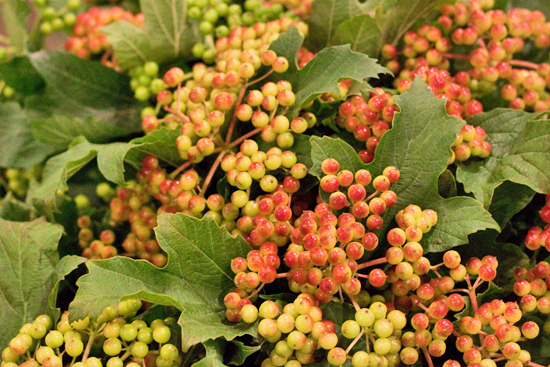 And these are just a few of the burgundy blooms which I mentioned earlier, starting with Sanguisorba officinalis.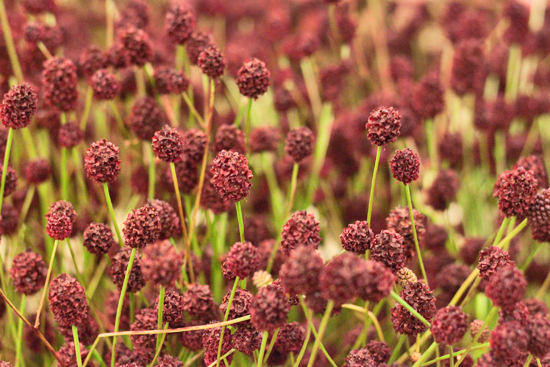 I love these alliums which are called 'Forelock'…fluffy blooms, tipped with white.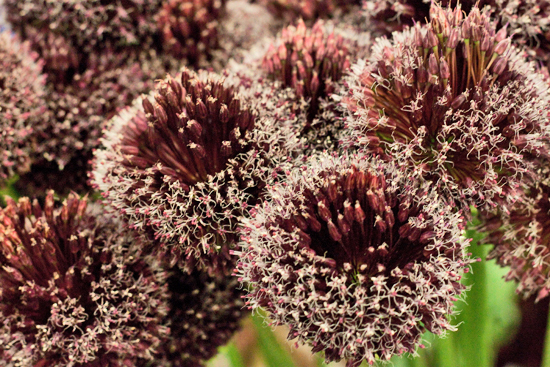 Admittedly available all year round, but I couldn't resist including these Vanda orchids...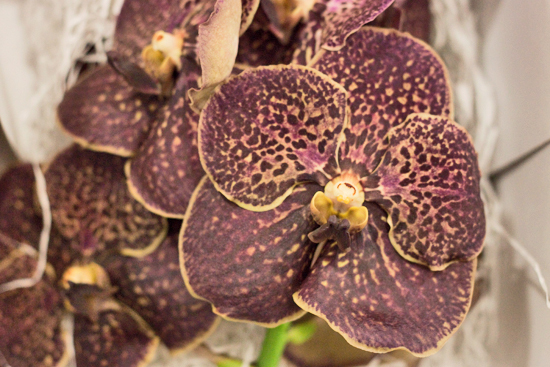 Springing back to summer blooms, zesty lime green Alchemilla mollis is looking fantastic at the moment.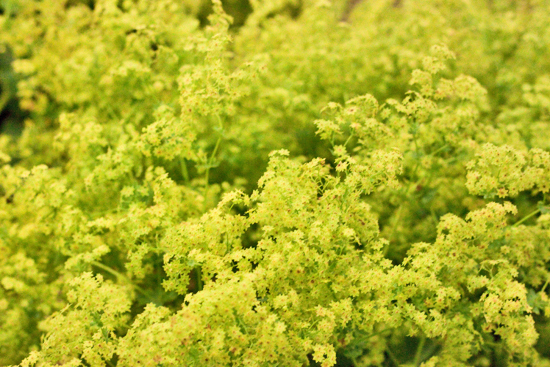 And if you're looking for an unusual texture, why not try this Setaria?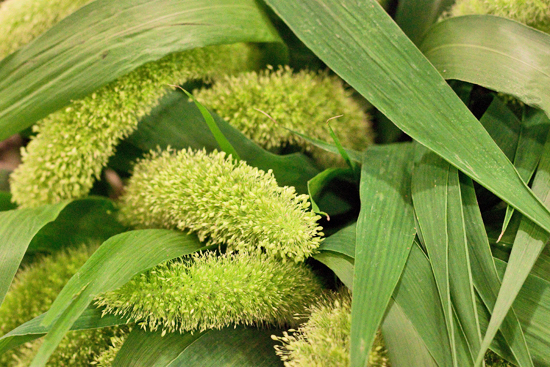 Or plant-wise, how about these quirky Sedum burrito at Quality Plants?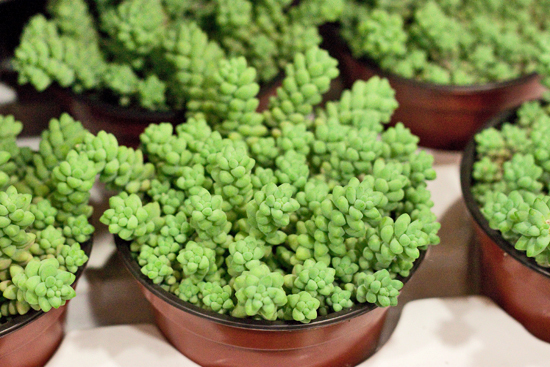 If it's fragrance you're after…look no further than this Mentha 'Purple Sensation' at S Robert Allen. Ideal for a 'just picked look' hand-tied.

Here's the wonderful Dennis Edwards at Dennis Edwards Flowers.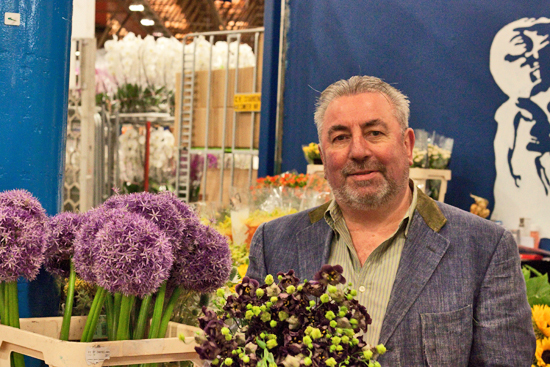 He always has unusual varieties of blooms on his stand, including these 'Black Jewel' lisianthus (Eustoma), which he's holding.  And here's a close-up below…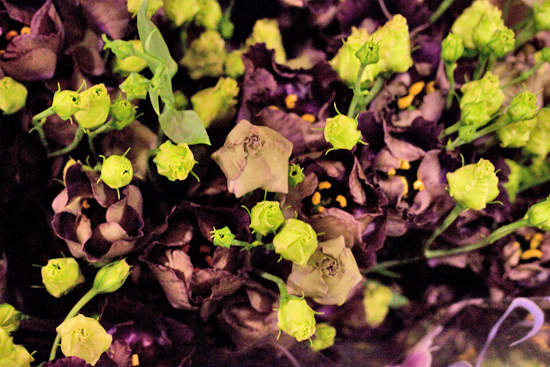 Dennis also has a wide range of orchids in boxes, including these slipper orchids.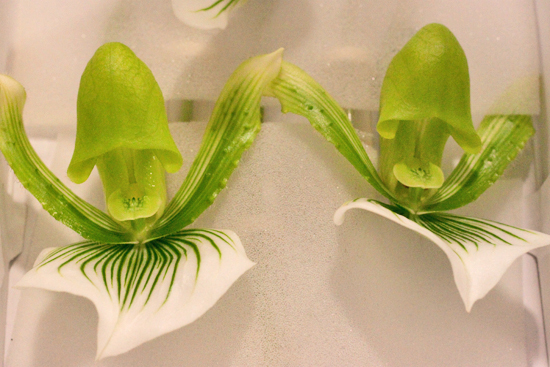 Foliage-wise, isn't this fluffy smoke bush (Cotinus) at G B Foliage wonderful?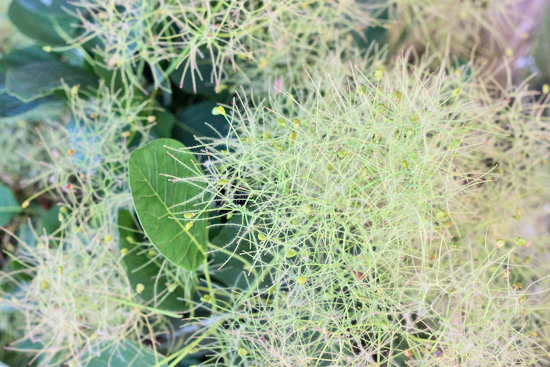 Both G B Foliage and Porters Foliage are selling fennel at the moment, with its wonderful aniseed scent.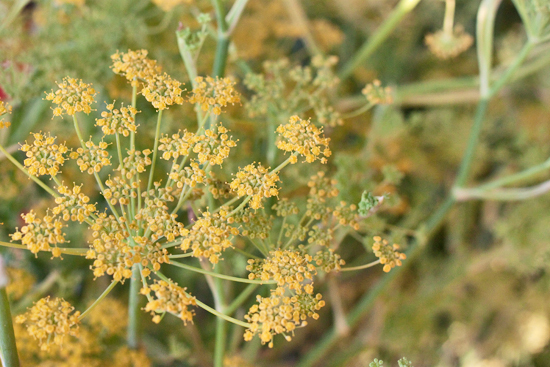 Mountain ash is also available at G B Foliage…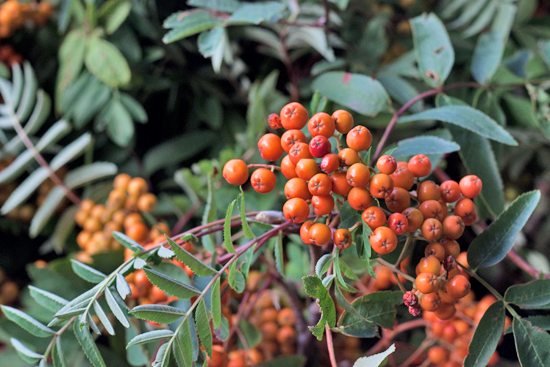 …together with this amazing foliage, which they call red rocket. Plus there's rosemary, sorbus and cultivated blackberries.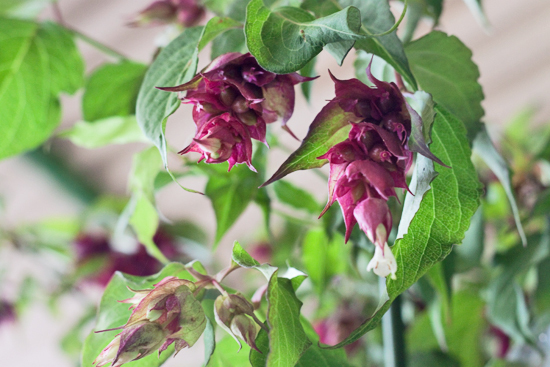 Thank you so much for all your positive feedback about last month's Product Profile report on hydrangeas!
Now available from quite a few stands at the market are British hydrangeas in pretty pastel shades. I captured these particular blooms outside at Porters.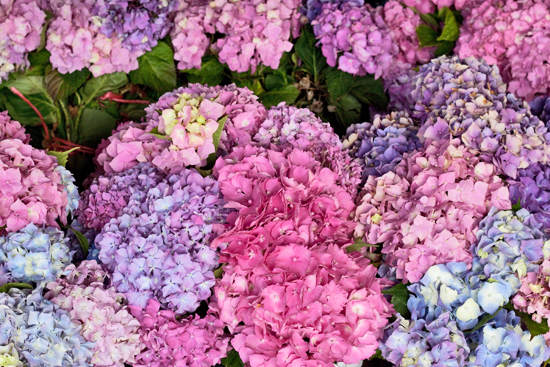 They also have a plentiful supply of beech, oak and hornbeam.
Last but not least, a look at sundries…
A popular trend, which originated in the States, is the use of diamante brooches in bridal bouquets, either on their own, arranged with flowers or used to adorn a handle.
If you have brides-to-be looking for these glitzy accessories, head over to Whittingtons where they have a range of brooches on display.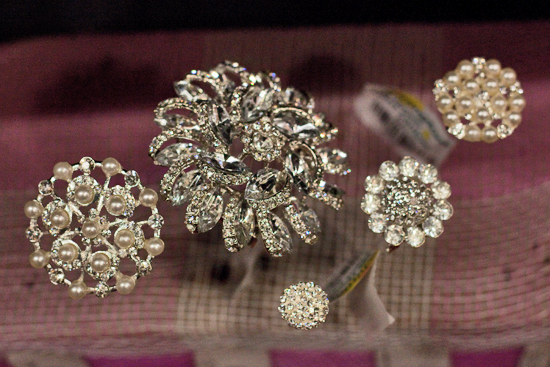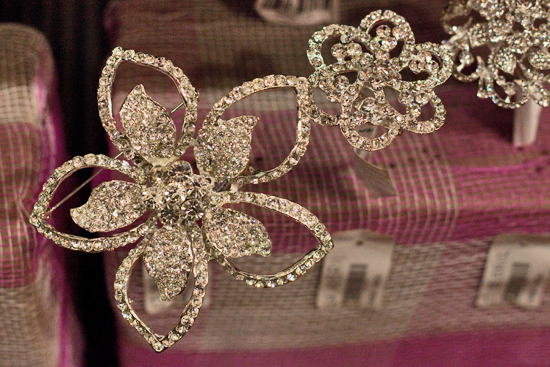 I hope you've enjoyed reading this month's look at what's available at the Market in August.
Every time I'm there, I always find new flowers, foliage, plants and sundries to marvel at. So why not visit soon and see them for yourself first-hand?
And if you can't come to New Covent Garden Flower Market and you're based in the UK, don't forget you can get deliveries straight to your door with our 'Flower Market Delivered' service.
If you have any comments or questions about this report, it would be lovely to hear from you. Please simply type in the boxes below…