"April is the cruellest month, breeding lilacs out of the dead land…" …claimed TS Eliot. Unless it rains soon, it will be a dead land, south of Watford Gap.
Will it be cruel, though? I bumped into a florist friend in the supermarket last week; he said events have dropped right off. Weddings are booking as normal, walk-in sales fine, contracts much the same. But no-one's having a party. How are things with you?
There's lilacs, at New Covent Garden. On John Austin, a florist holds up a purple bunch. "What's this one called?" "Lilac Lilac", says Eric, deadpan. Those funny Dutchies, with their late-night naming sessions… Another lilac, at Bloomfields too, goes by the name of "Maiden's Blush". A beautiful shade; but maidens are rare nowadays, and if you find one, good luck making her blush. "Shameless Hussy" might be more appropriate.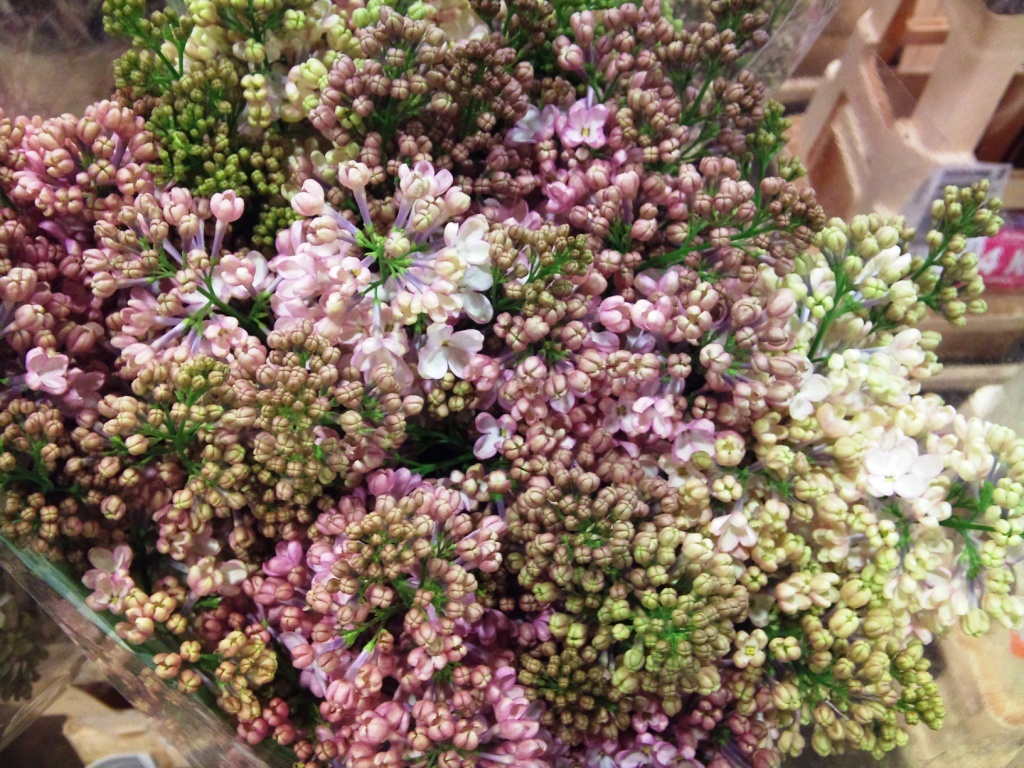 Hopefully the warm weather prompts people to overhaul their gardens; or put out a little windowbox or doorstep tub, at least. Connoisseurs of kitsch will appreciate the display at Evergreen's sales desk. Busy, lazy, inept or shed-less customers need ready-made containers: if you've never offered outdoor plants, now might be the time. The market has plenty of choice, as well as containers and potting composts; load up your van and get planting some enticing spring colour.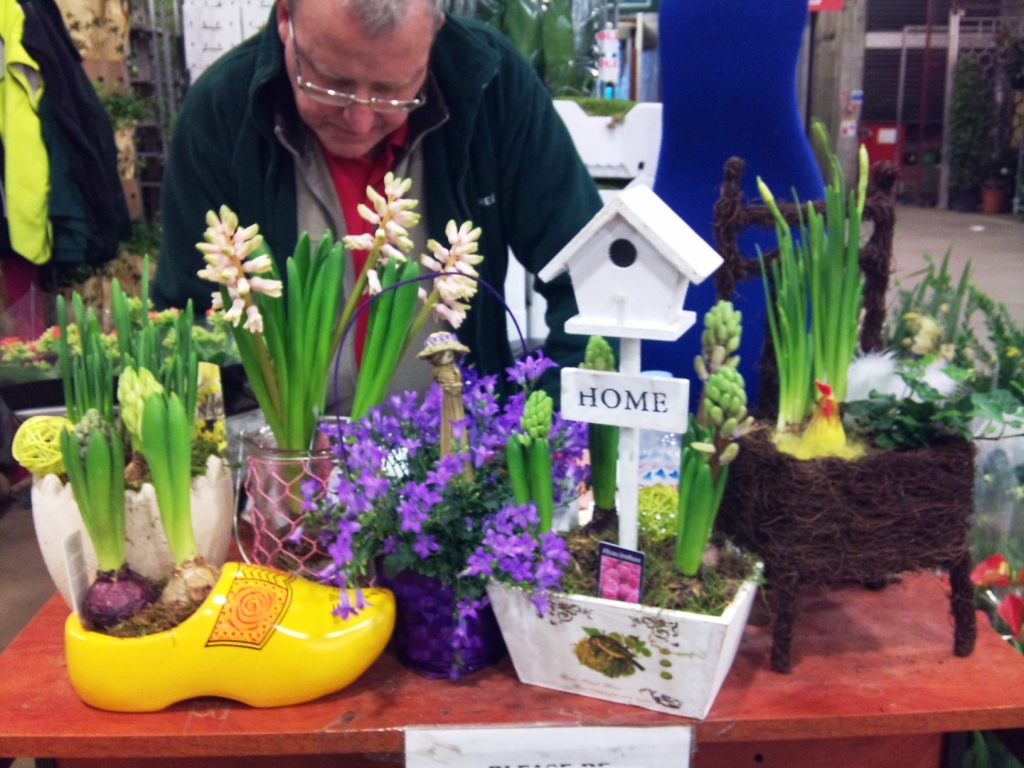 If you need classic Easter fare, there's tons of tulips, abundant anemones, rampant ranunculus, lotsa lilies, and mucho muscari.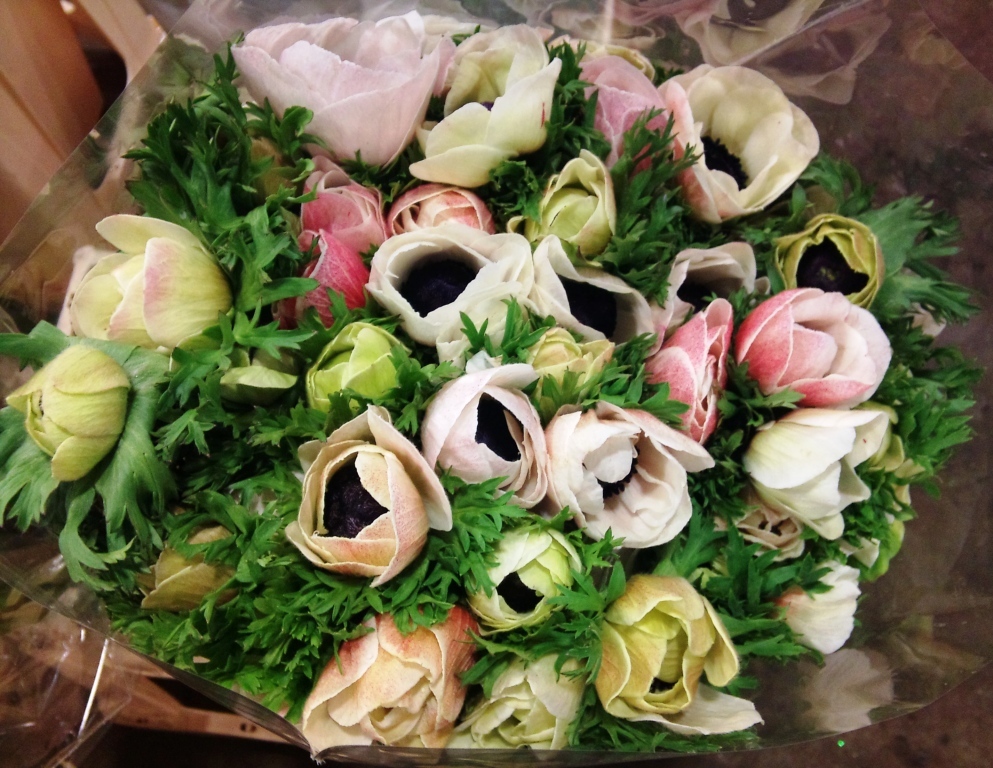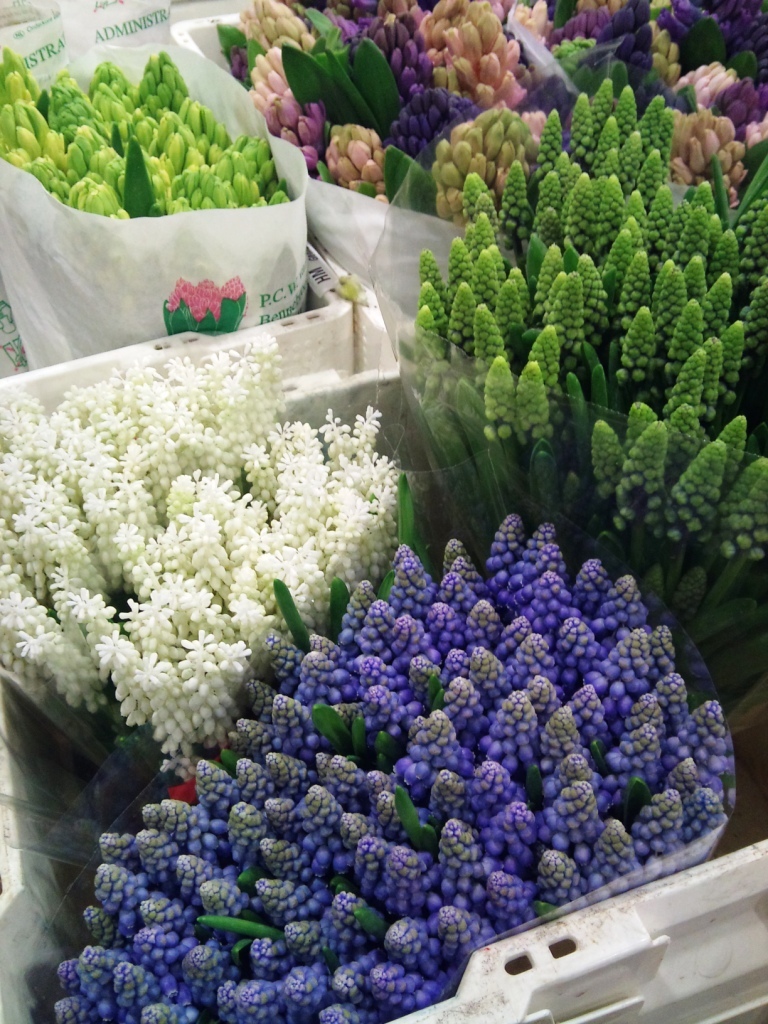 Sweet peas have arrived – including the first English. UK-grown white arums are looking ecclesiastical and stately. Lily of the valley, gardenia and freesia smell just wonderful, as does the genista. There's six colours of callas at DG Flowers, including super-black; and plenty of acacia all over.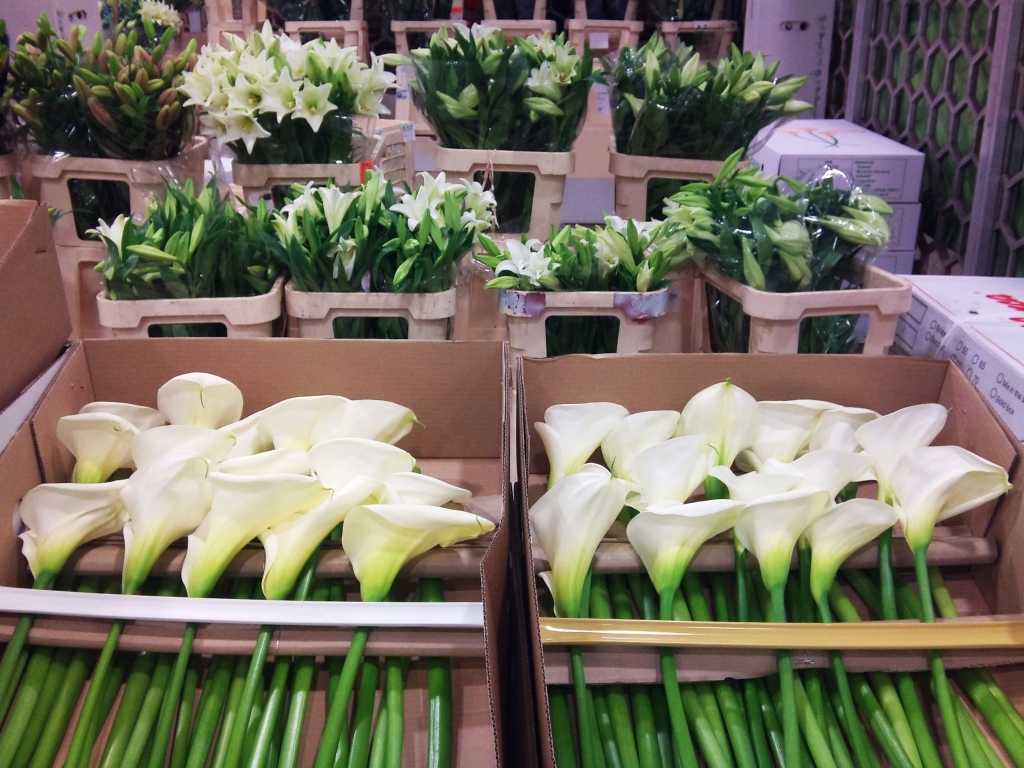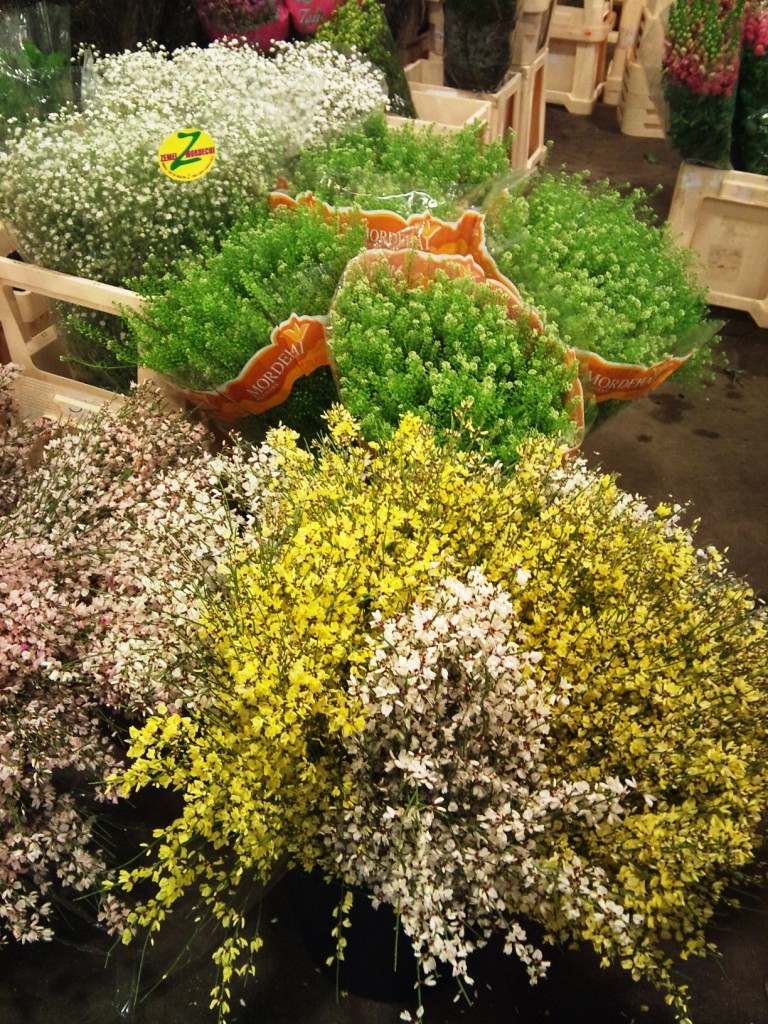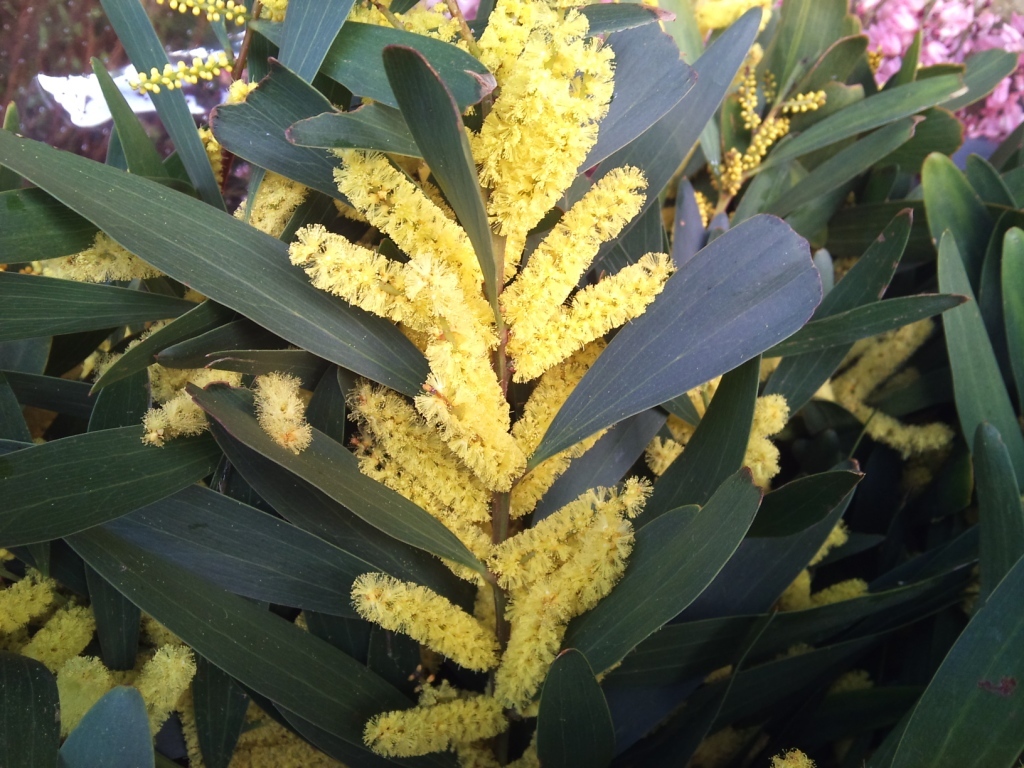 Looking for the lovely Jonathan at EH Hart? He's moved to the other end of the market, opposite the new DG Flowers pitch. "A better view", he jokes. The stand certainly looks buzzier up here, open on two sides. Arnott & Mason have swapped their sales desk to the opposite corner; its old spot now hosts a riot of azalea bushes and giant five-foot bonsai. (Is it still bonsai, when it's so big?)

As for the rest of the market, it's all gone a bit exotique, in SW8. Black kangaroo paw and brunia on EH Hart, juicy green shampoo gingers on Zest, lemon trees at Evergreen, glorious gold proteas on DG Flowers, pink ti trees and snakeshead fritillary at Quality Plants. And a tray of something called "Art of Grass". No, not a Dutch joke – a Danish juncus.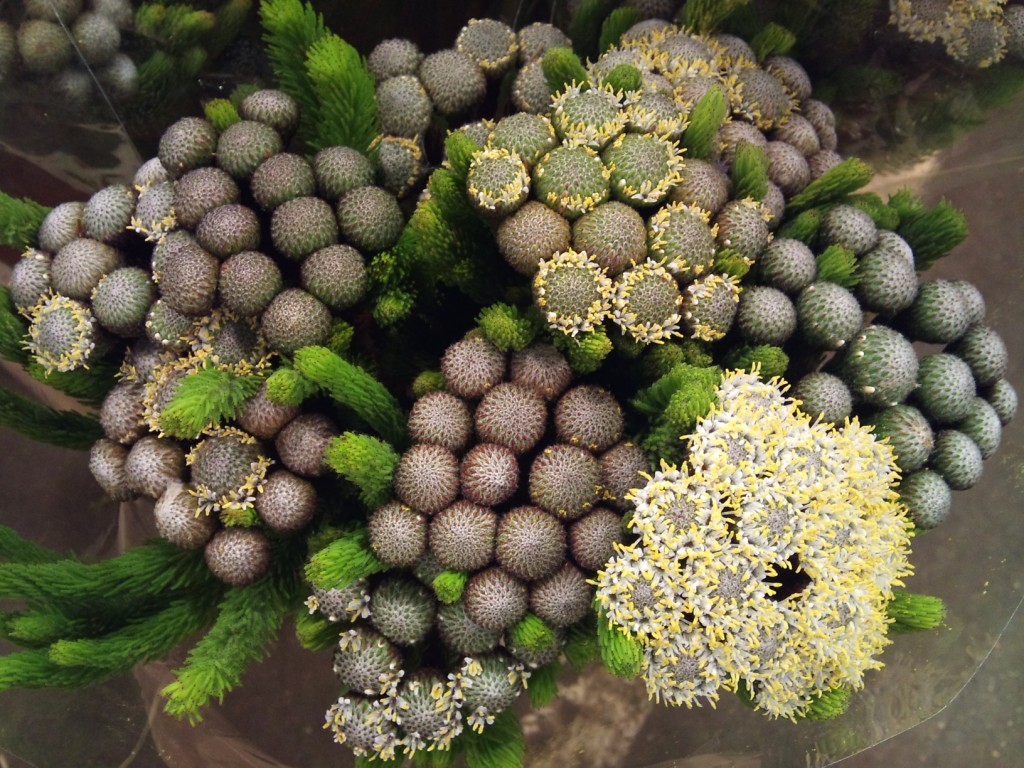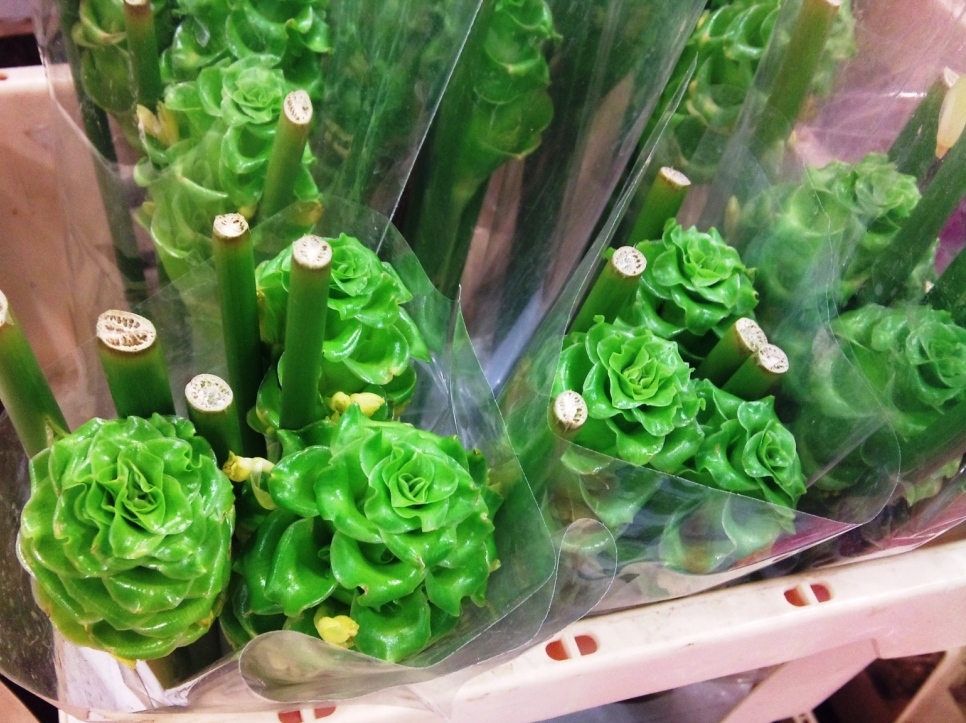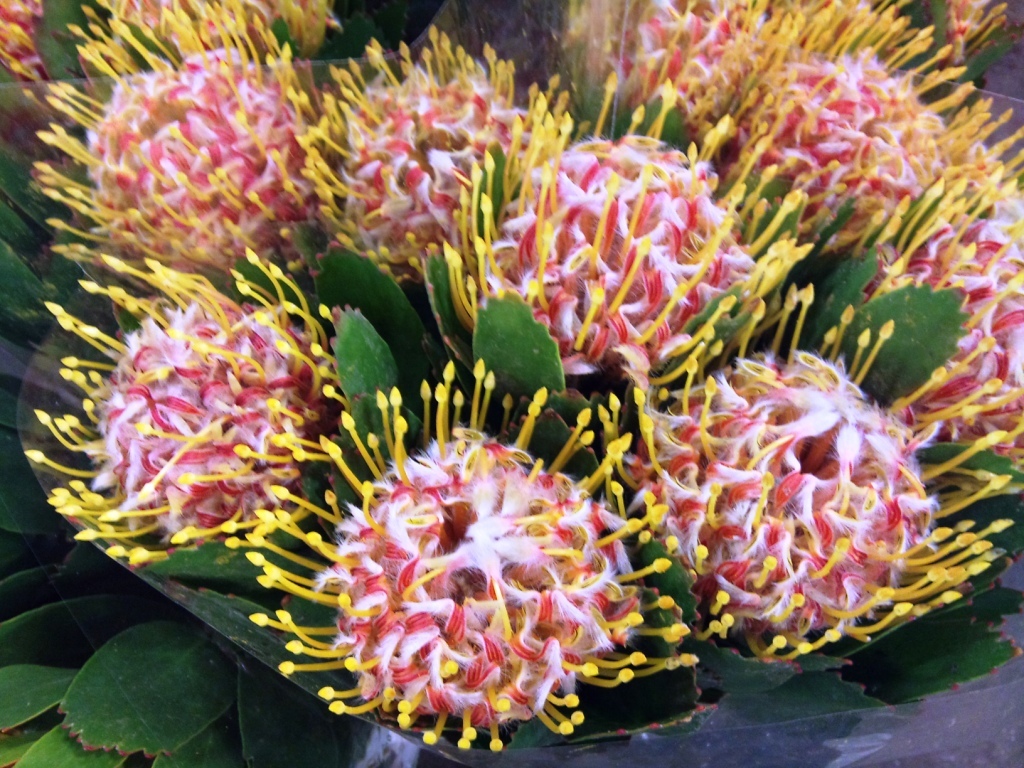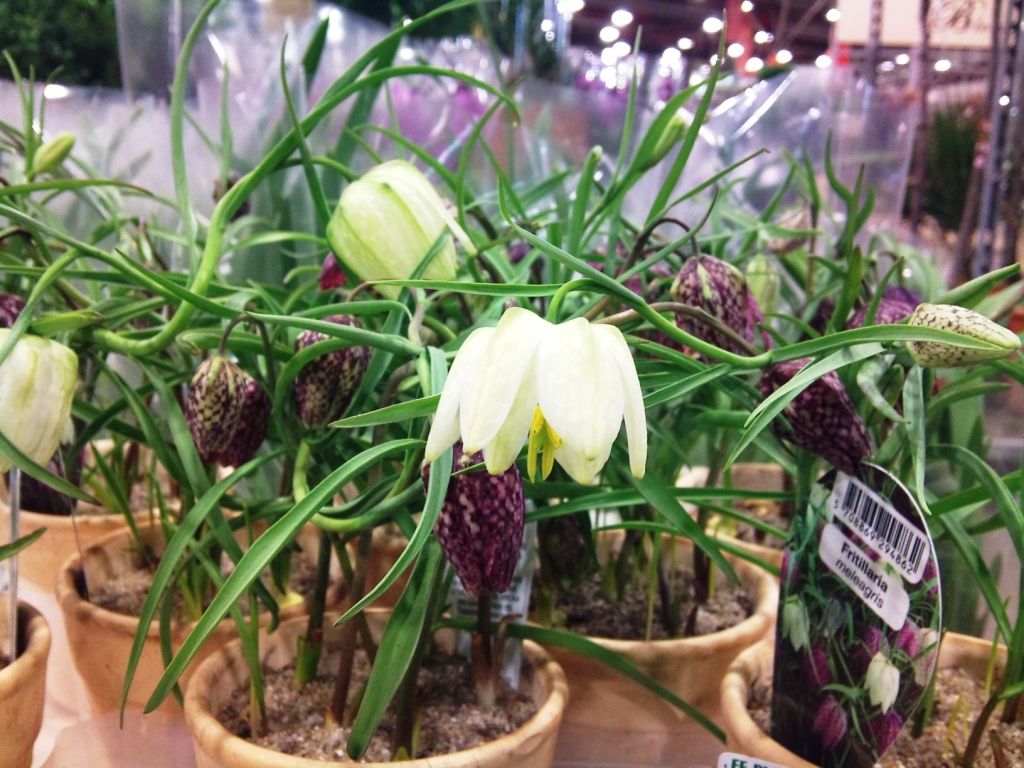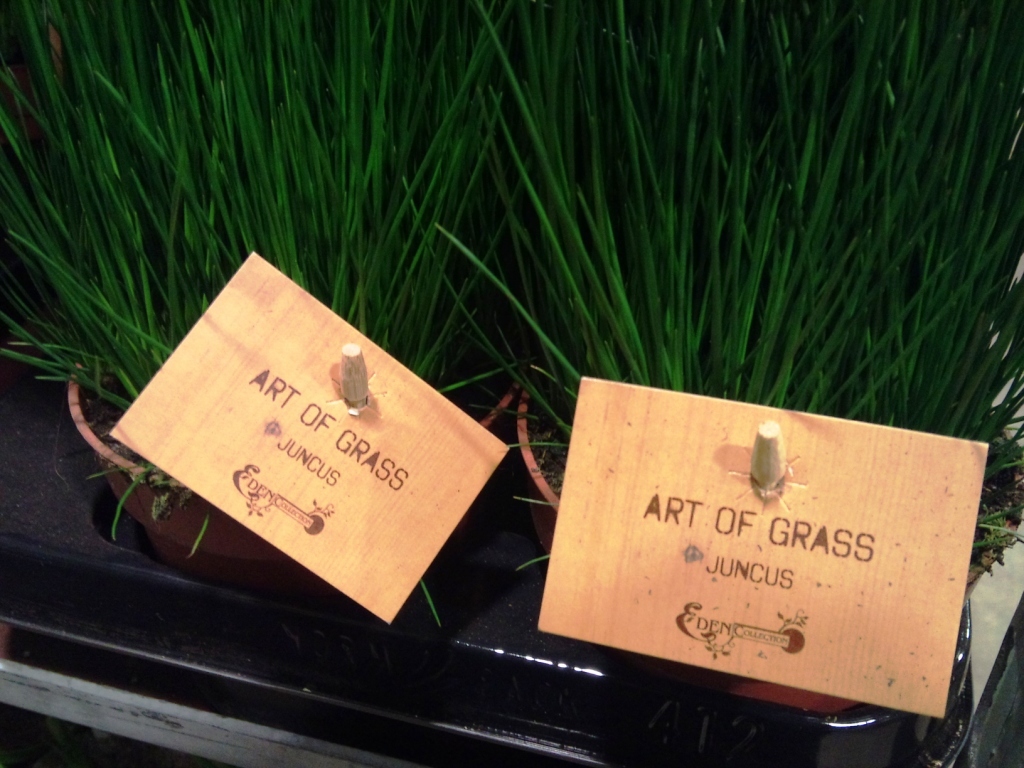 Bearded iris have appeared at Bloomfield – this purply one, "Ziv", is Israeli. DG has a stunning conker-brown Italian ranunculus, "Cloni". A strange name - what does it mean, I ask? "Three times the usual price", he quips…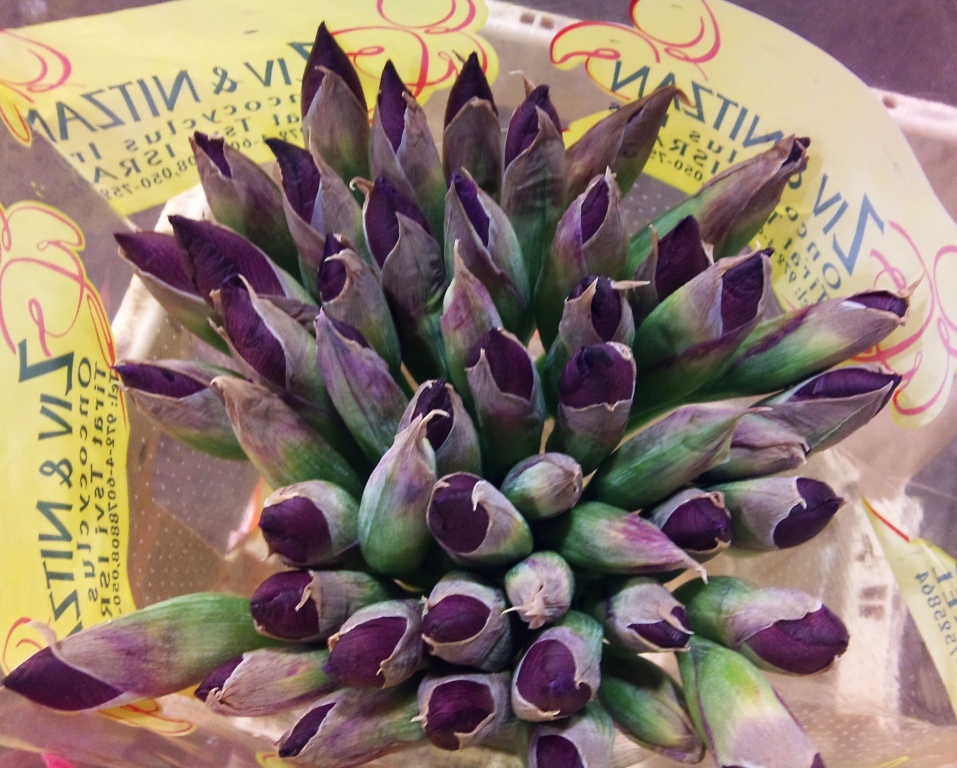 French lavender is fresh in at Porters; plus a bouquet garni of other herbs – including small and big-leaf myrtle, rosemary, and sage – and all kinds of shrubby delights. Magnolias, willows and delicious dogwoods gleam in the early morning sunshine.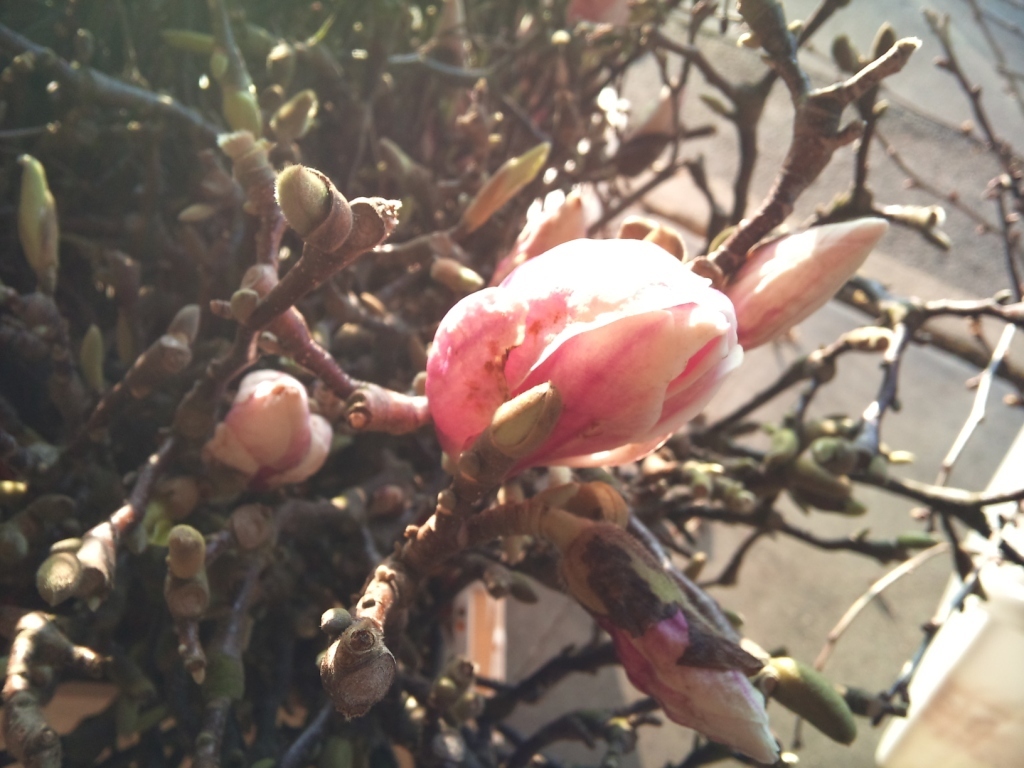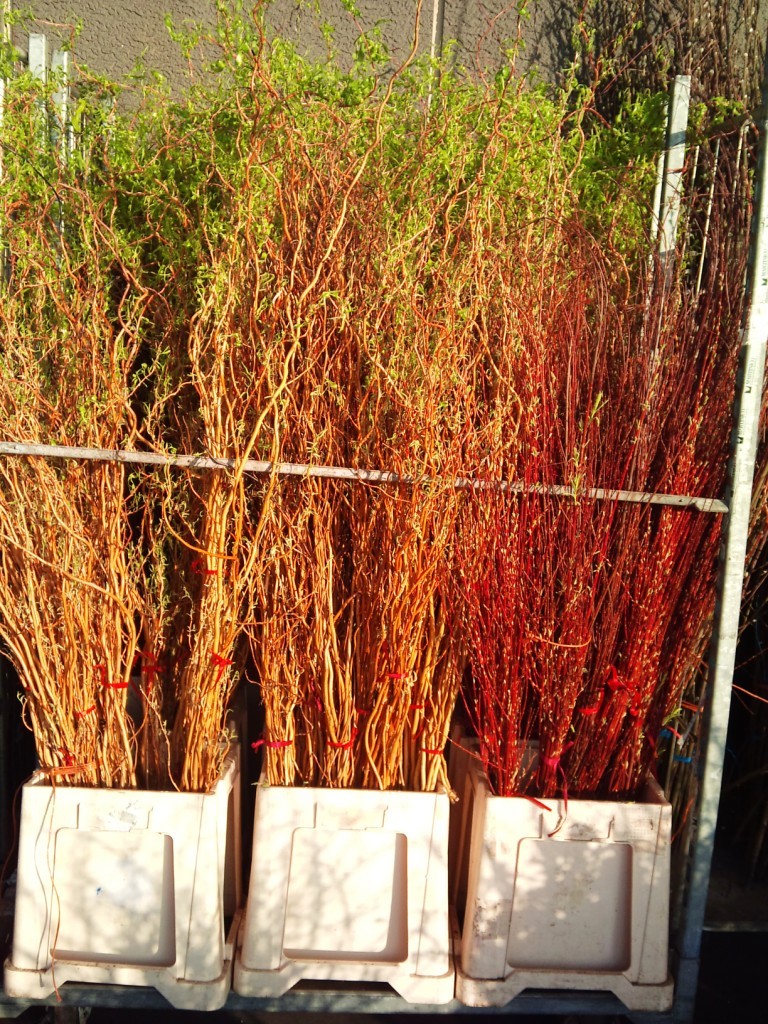 Extra-long eucalyptus at GB Foliage, plus we're promised whiteleaf (sorbus) later in the month; British-grown of course. If you are doing events, GB has stonkingly tall blossom; get it while it lasts, as who knows what this weirdly warm weather will do to supplies. Usually Scottish growers come onstream about now, with late daffs and blossom, but Aberdeen's had it warmer than Madrid.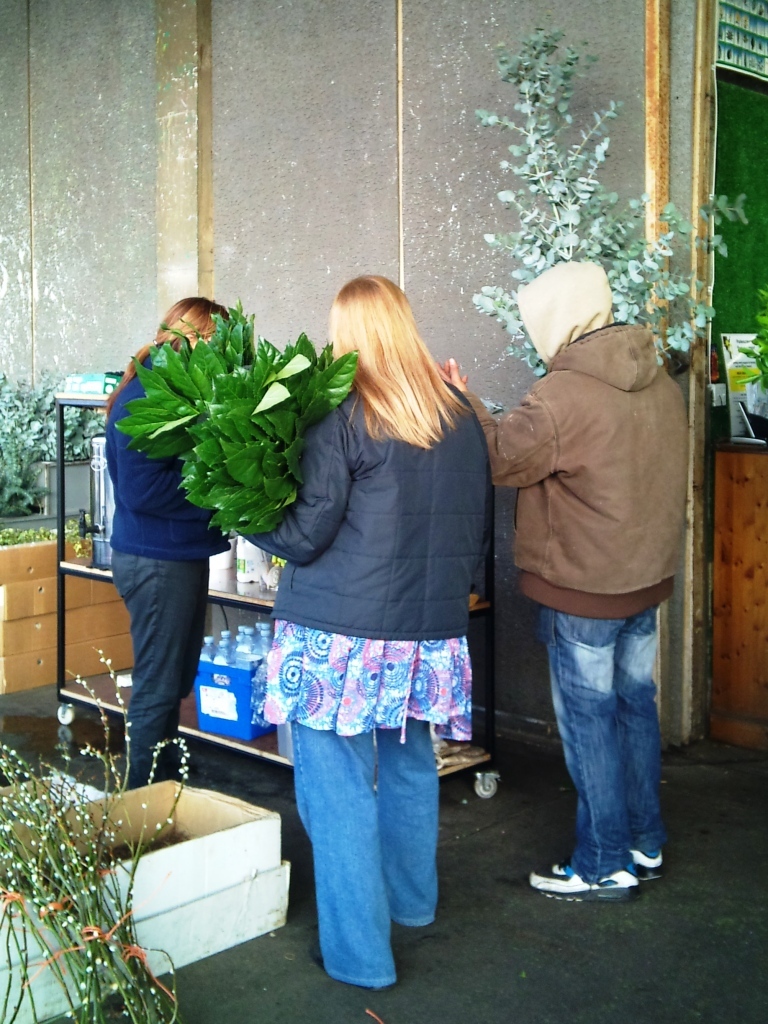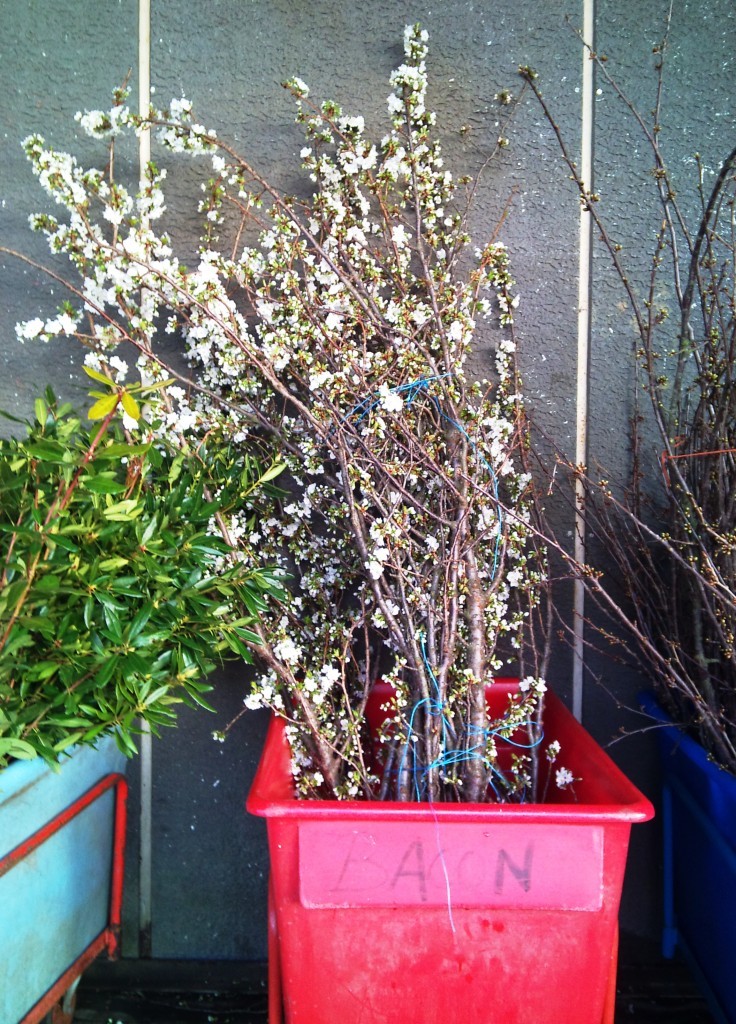 My man on Zest is chipper, whatever the outcome. "Saturday was quiet until 6am, then it all went whoosh. Cleared half the gear. Look out there – it's the sunshine. Everyone's in a good mood."