Not only popular in many a garden, astrantia is such a wonderful filler flower! Read on to discover more, plus see examples of gorgeous arrangements featuring this dainty bloom.
Background
From the Apiaceae or Umbelliferae family, the name astrantia derives from the Latin word 'aster' meaning 'star', which refers to the plant's star-shaped floral bracts. Its common names are masterwort and Hattie's pincushion!
Held aloft fine branching stems, its delicate flowers are either white or muted shades of pink, purple or burgundy, with Astrantia major 'Roma' being one of the most popular varieties. You'll usually find astrantia available in wraps of 50 stems, with stem lengths from 40cm to a maximum of 70cm.
As a cut flower, it's virtually available all year round and British astrantia can be found at the Flower Market, weather dependent, during the summer months. Astrantia plants, on the other hand, can be found at some of our plant wholesalers from the end of April through to July.
Types
Roma
Design Inspiration

Perfect as an accent flower in hand-tieds, vase arrangements and tablecentres, astrantia make a lovely addition to wedding flower designs including bridal bouquets and buttonholes.
Below are some examples of beautiful arrangements featuring this ethereal bloom.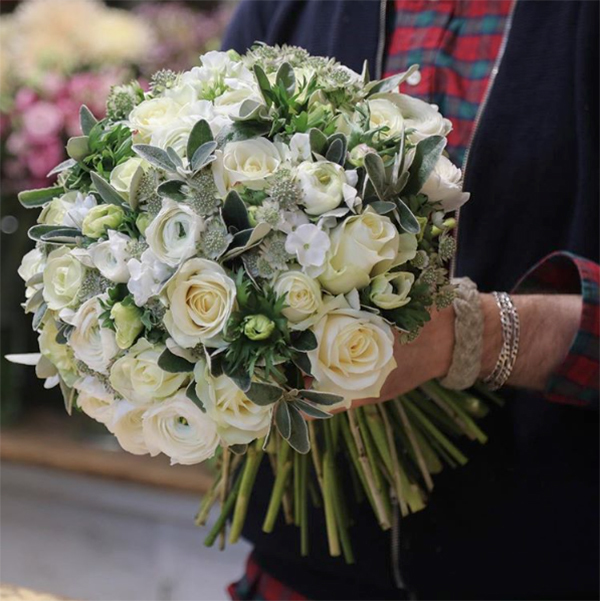 (Source: McQueens)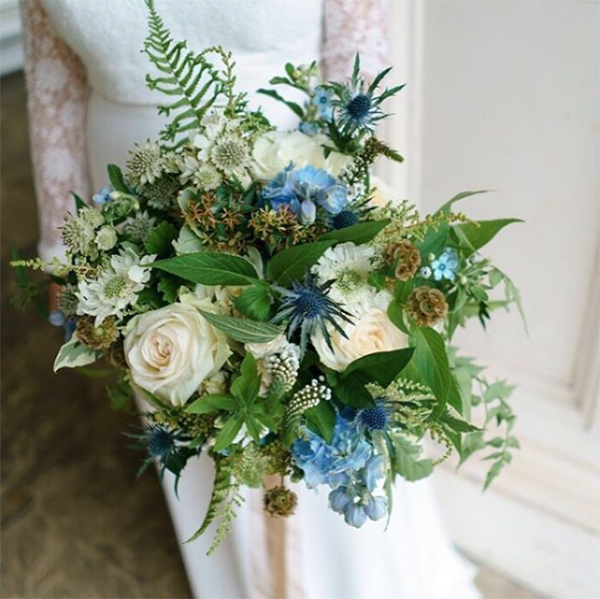 (Source: Blue Sky Flowers)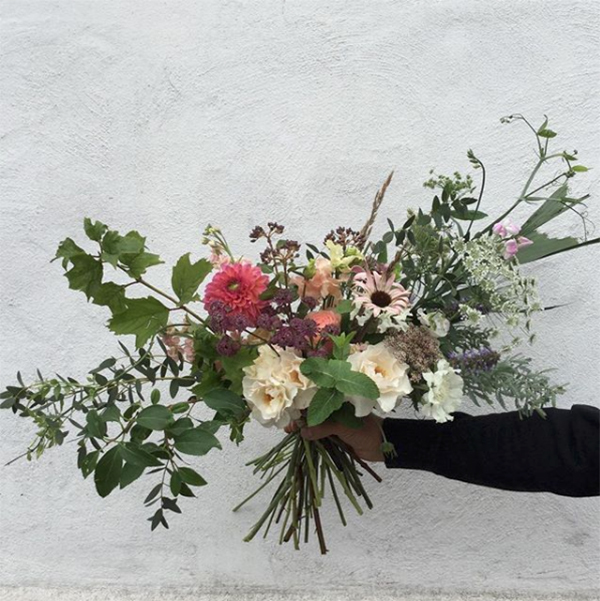 (Source: Urban Flower Co)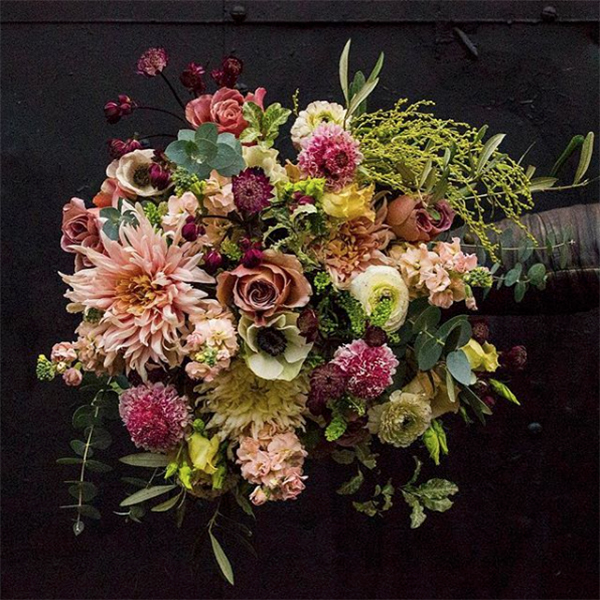 (Source: Rebel Rebel)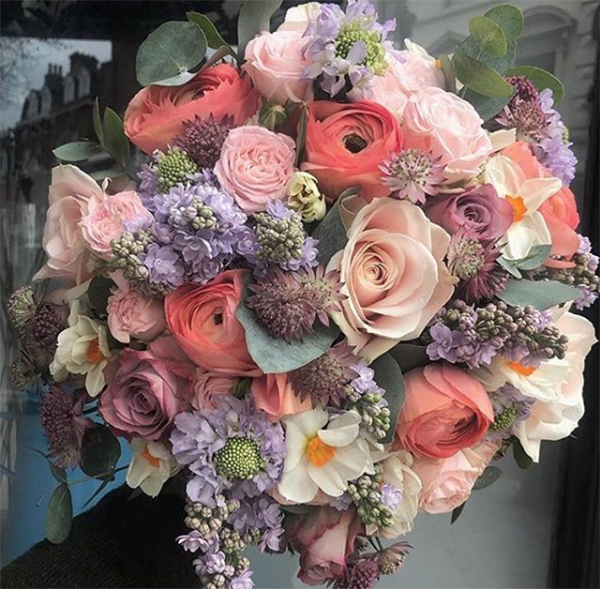 (Source: Wild at Heart)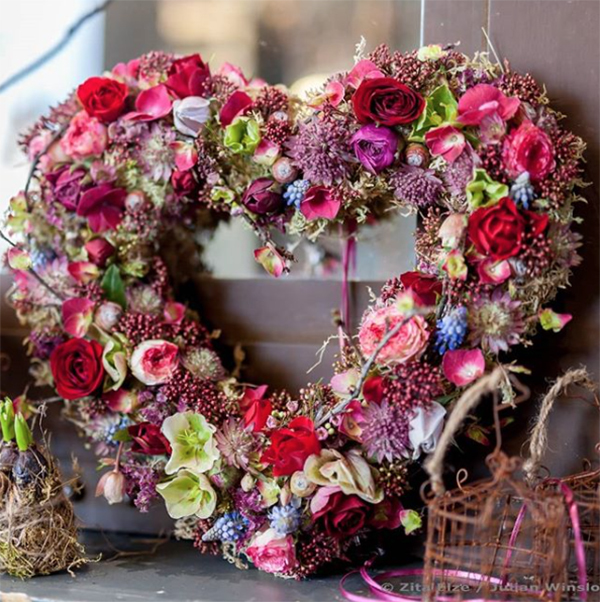 (Source: Zita Elze)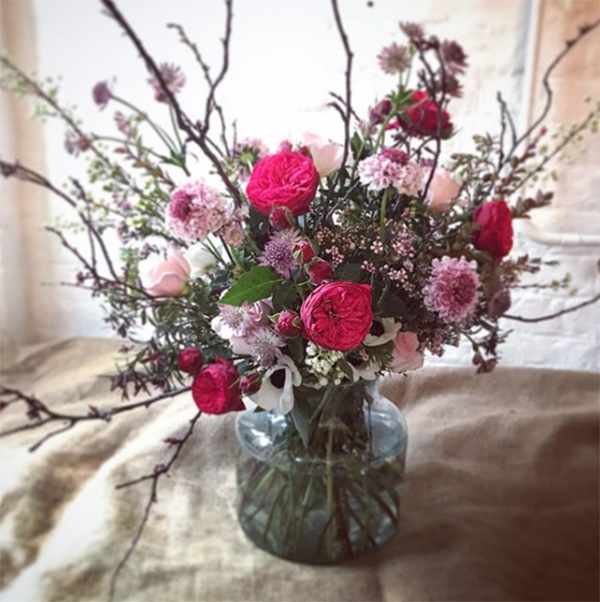 (Source: JamJar Flowers)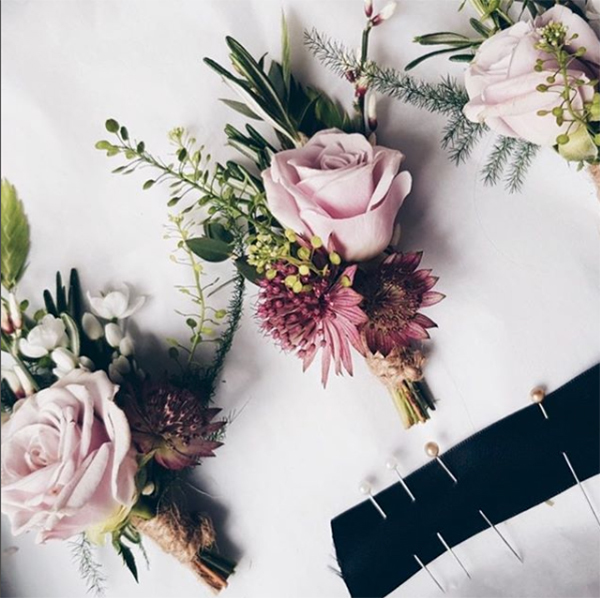 (Source: Grace & Thorn)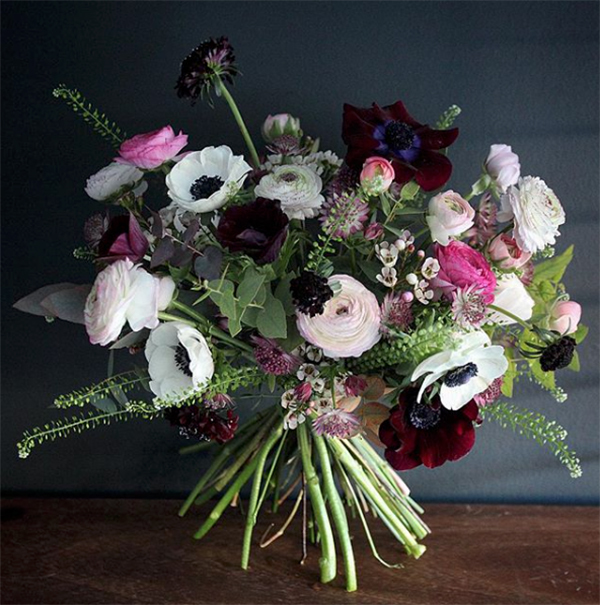 (Source: Bloom + Burn)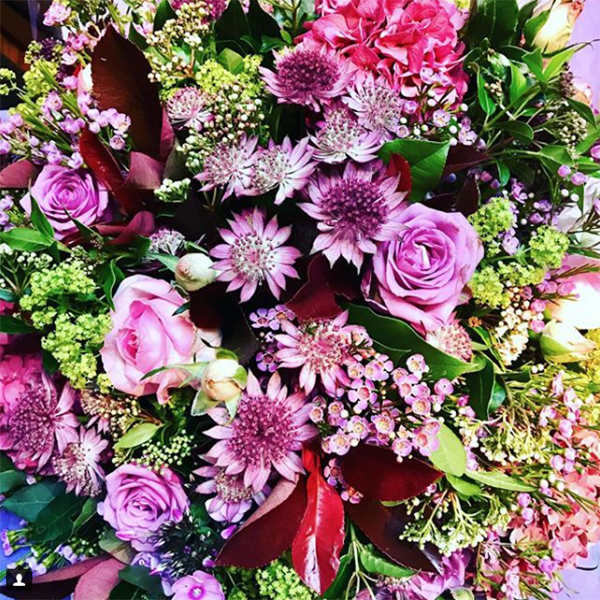 (Source: Bloomsbury Flowers)
If you'd like to see yet more beautiful inspiration, check out these stunning designs created by Amanda Austin for British Flowers Week 2016.

Your Designs
We'd love to see photos of arrangements that you've made using astrantia from the Flower Market. Simply send an email to hello@cgma.co.uk, stating your company name and website address. Or if you prefer, you could post your photo on Instagram or Twitter and tag us with @MarketFlowers. We'll then upload your photos into this section.
I hope you've enjoyed reading this month's florist's guide. Please do ask away below if you have any questions or would like to make any general comments. As always, we'd love to hear from you…

P.S. Did you see the very exciting news about our brand new competition for this year's British Flowers Week? Head over to our BFW dedicated website for full details!